NGT offers relief on 10-year old diesel vehicle ban: Grants three-year extension with conditions
Posted on 14th October 2017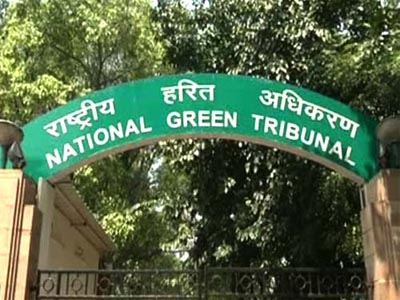 The National Green Tribunal (NGT) has provided some relief to 10-year old diesel vehicles by extending their road validity by three years. In an earlier judgement, NGT had banned diesel vehicles older than 10 years from plying on the streets of Delhi/ NCR. The basis for this ban was that the green tribunal believed that diesel vehicles are one of the key contributors to the worsening air quality in Delhi and surrounding regions. Now though, NGT has provided partial relief for diesel vehicle owners with through the three-year extension. This extension, however, is applicable only with certain conditions and that doesn't include passenger vehicles or privately-owned vehicles.

Only those vehicles being used for transportation of petroleum products, essential goods or being used for undertaking tasks of any public authority are inclusive of this rebate. This rebate though has one more catch as these vehicles can now only ply in neighbouring areas of Delhi but will not be allowed to enter the Delhi border. Private vehicles and any other vehicles that are being used for any purpose other than the mentioned one will be considered illegal by the authorities.

Sources reveal that the NGT has also asked neighbouring states such as Punjab, Haryana and Uttar Pradesh to identify low-pollution zones, where these vehicles will not be allowed to enter. This should help in ensuring that the pollution curbed from entering Delhi is not pushed into other cities.
Sebi may tighten AIF regulations to better monitor the source of funding
Posted on 22nd February 2018
The Securities and Exchange Board of India (Sebi) plans to tighten present Alternative Investment Funds (AIF) regulations to better monitor the source of funding and their end use.

According to sources, Sebi may check the anti-money laundering policies implemented by AIFs and examine the sanctity of any back-end arrangements an AIF may have with its investors, whereby money raised in AIFs is invested back in entities owned by the investors.
---
Qualcomm, Microsoft offer 'always connected' PCs with smartphone features
Posted on 22nd February 2018
Global chip-maker Qualcomm Technologies and Microsoft have collaborated with leading retailers from across the world to offer new "always connected" Windows 10 PCs powered by the Qualcomm Snapdragon Mobile PC Platform.

Retailers in the US, Australia, China, Italy, France and the UK will offer a range of new Windows 10 PCs from Asus, HP and Lenovo, the companies announced on Thursday.
---
Sensex slips 144 points ahead of F&O expiry
Posted on 22nd February 2018
MUMBAI: The benchmark BSE Sensex fell over 144 points in early trade as investors turned cautious ahead of February derivatives expiry amid sustained foreign fund outflows and mixed Asian cues.

The 30-share index, which had gained 141.27 points in the previous session, slipped 144.23 points, or 0.42 per cent, to 33,700.63.
---
M&M pact for auto technology
Posted on 22nd February 2018
Calcutta: Close on the heels of picking up a 16 per cent stake in Zoomcar for Rs 176 crore, domestic automobile major Mahindra and Mahindra (M&M) has zeroed in on another automotive technology firm, Carnot Technologies Private Limited.

M&M has signed an agreement to acquire 1,296 equity shares and subscribe up to 6,074 compulsory convertible cumulative preference shares, translating into a 22.9 per cent stake in the Mumbai-based Carnot. The cost of acquisition is estimated at Rs 6.06 crore.
---
Idea QIP price at a marginal discount
Posted on 22nd February 2018
Mumbai: Idea Cellular has fixed an issue price of Rs 82.50 per share for the sale of shares through a qualified institutional placement (QIP).
---
Be the first person to write a business review for NGT offers relief on 10-year old diesel vehicle ban: Grants three-year extension with conditions