Business process management industry in India to hit $50 bn mark by 2025: Nasscom
Posted on 13th October 2017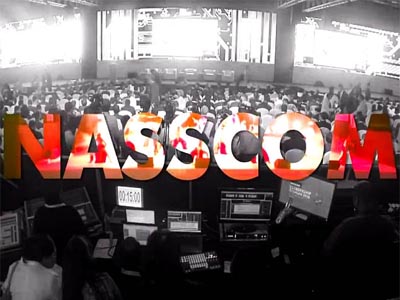 The Indian business process management industry is expected to nearly double its size to $50-55 billion by the end of 2025, IT industry body Nasscom has said. Revenues of the Indian BPM industry stood at $29.8 billion in FY17, as against $28 billion in the previous year, registering growth of 6.4%.

Nasscom said the BPM sector has created direct employment for about 1.2 million people, an increase of over 100,000 jobs when compared to the previous year. As per industry estimates in the last fiscal, the IT industry, including the BPM sector, had created about 170,000 jobs.

"The Indian BPM industry is developing and evolving slowly and has become the leading provider with 37% market share of the global business. At the current growth rate, we expect the industry to touch $50-55 billion business by 2025," said Rohit Kapoor, chair of Nasscom BPM Council, and vice-chairman and CEO of EXL Service.

With the shift in technology, digital is becoming a new revenue opportunity for BPM providers and 60% of new projects have some component of digital. Nasscom also projects that digital streams will account for 60-70% of the BPM service providers' revenue by 2025.
L&T Technology Services strikes $40 million deal in Europe
Posted on 24th September 2018
Global engineering services company L&T Technology Services Limited (LTTS) on Monday said it had won a multi-year deal to provide digital content management services to a leading European technology companys industrial products segment. The deal is expected to run for a period of five years with an aggregate revenue potential of $40 million
---
NTPC gets green clearance for Rs 77.32 bn expansion project in Odisha
Posted on 24th September 2018
State-run power producer NTPC has been given the green clearance for the Rs 77.32 billion expansion project of the Talcher Thermal Power Station in Odisha, a senior government official said Monday.

The company's proposal is to add two additional units of 660 MW each in the existing premise of the Talcher Tehermal Power Project (TTPP) located in Angul district, Odisha.
---
---
CIL aims to supply 17.5 mt coal a year to captive power producers
Posted on 24th September 2018
KOLKATA- State-run monopoly miner Coal India (CIL) plans to supply 17.5 million tonnes of coal annually to captive power producers for five years through an auction that started last week and is slated to conclude on October 10.

The average base price for the fuel on offer is around ₹1,343 per tonne while premiums offered by consumers for a variety of coal from South Eastern Coalfields have touched a high of ₹650 per tonne.
---
Paytm is testing face recognition tool for payments
Posted on 24th September 2018
BENGALURU: If Apple taught Indian consumers to unlock its new phones with a twitch of their eyes, Paytm is working on introducing facial recognition to enable digital payments.

Noida-based Paytm has begun testing a facial recognition tool that can unlock its payments application on a customer's smartphone, company executives said. It also plans to extend this feature to allow customers to pay at merchant outlets with the blink of an eye.
---
Be the first person to write a business review for Business process management industry in India to hit $50 bn mark by 2025: Nasscom