Business process management industry in India to hit $50 bn mark by 2025: Nasscom
Posted on 13th October 2017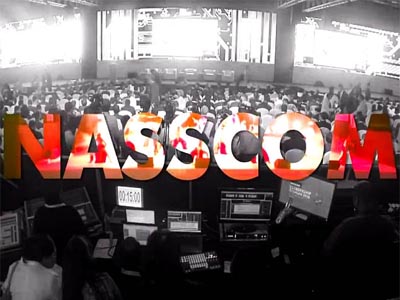 The Indian business process management industry is expected to nearly double its size to $50-55 billion by the end of 2025, IT industry body Nasscom has said. Revenues of the Indian BPM industry stood at $29.8 billion in FY17, as against $28 billion in the previous year, registering growth of 6.4%.

Nasscom said the BPM sector has created direct employment for about 1.2 million people, an increase of over 100,000 jobs when compared to the previous year. As per industry estimates in the last fiscal, the IT industry, including the BPM sector, had created about 170,000 jobs.

"The Indian BPM industry is developing and evolving slowly and has become the leading provider with 37% market share of the global business. At the current growth rate, we expect the industry to touch $50-55 billion business by 2025," said Rohit Kapoor, chair of Nasscom BPM Council, and vice-chairman and CEO of EXL Service.

With the shift in technology, digital is becoming a new revenue opportunity for BPM providers and 60% of new projects have some component of digital. Nasscom also projects that digital streams will account for 60-70% of the BPM service providers' revenue by 2025.
---
BHEL bags orders worth Rs 10 bn from Telangana State Power Generation Corp
Posted on 20th June 2018
State-run power equipment maker BHEL has bagged two orders worth Rs 10 billion from Telangana.

The orders from Telangana State Power Generation Corporation (TSGENCO) are for supply and installation of emission control equipment at Kothagudem and Bhadradri thermal power stations, BHEL said in a statement.
---
Indian Oil to set up Rs 9 bn ethanol plant in Adityanath's pocket borough
Posted on 20th June 2018
Public sector behemoth Indian Oil is looking to invest almost Rs 9 billion in a greenfield second-generation ethanol plant in Uttar Pradesh.

The plant has been proposed in Gorakhpur, the pocket borough of chief minister Yogi Adityanath, who is keenly following up on the project.
---
Maruti dominates PV segment in May with 7 models in top 10 list
Posted on 20th June 2018
New Delhi, June 20 () Maruti Suzuki India (MSI) maintained its leadership position in the domestic passenger vehicle (PV) market in May as seven of its models featured in the top 10 selling brands.

According to the latest data from Society of Indian Automobile Manufacturers (SIAM), in the top 10 best selling PVs, Maruti's Alto retained the top position in May with the sales of 21,890 units as against 23,618 units a year ago.
---
No pure GST on petrol, diesel; 28% tax plus VAT on anvil under GST
Posted on 20th June 2018
New Delhi, June 20 () A peak tax rate of 28 per cent plus states levying some amount of local sales tax or VAT on petrol and diesel is likely to be the tax structure when the two auto fuels are covered under the GST regime, a top government official said.

The peak GST rate plus VAT will be equal to the present tax incidence, which is made up of excise duty, levied by the central government, and VAT charged by the states.
---
Be the first person to write a business review for Business process management industry in India to hit $50 bn mark by 2025: Nasscom