Jio Phone to get big rival? Nokia may bring 4G feature mobiles in India, check details
Posted on 7th October 2017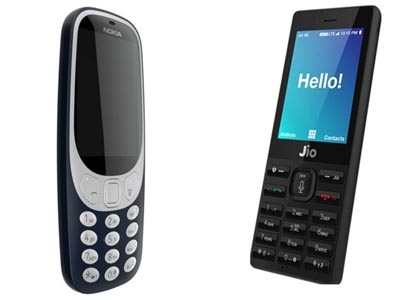 After Reliance launched the Jio Phone, many major players are planning to jump on the bandwagon of low-cost 4G phones. Recently it was reported that Bharti Airtel will soon launch its own cheap 4G smartphones in the market. But now, another big company seems to have set its target in the vast unexplored market of feature mobile with 4G VoLTE capacities. According to a report in The Economic Times, HMD Global may soon enter the 4G feature phone segment in India. HMD Global is a Finnish company which now manufacturers phones under the Nokia brand. In the report, ET quoted Ajey Mehta, India VP for HMD Global as saying that the company will watch the impact of the Jio Phone, and then take a decision on bringing its own devices.

Nokia getting a 4G feature phone in the market can be a big move, since the company has been known for its features phones. Before the smartphone boom, especially after Steve Jobs launched the iPhone, Nokia was arguably the most trusted mobile maker in this space. Nokia used especially popular in India because of its sturdy and low-cost devices. However, Nokia's brand value in the feature phone segment did not help much with its Nokia 3310 (revamped version of the iconic device). But that one does not support 4G. If Nokia is able to bring 4G capabilities to a feature phone and offer close of what the Jio phone is offering, it may see a surge in sales.

The 4G VoLTE feature phone market is a highly untapped area, as the target audience is the people who cannot afford a smartphone. The with which many key players are getting in line with the VoLTE services in the country, especially after the entry of Reliance Jio, surely seems to be good news for the average Indian user. It will be interesting to see how Nokia will go about the network facilities on its mobiles, as most of the service providers seem to be working towards making their own 4G feature phones.

According to a report in Counterpoint Research, almost 2.5 crore 4G enabled feature phones will be shipped y the end of 2017. Another report in 2016 said that 120 million smartphones were sold in India. This means India is currently a huge market, and cheap mobiles with good performance have huge potential. This is evident from the fact that even Airtel is planning to come up with a Rs 2,000 smartphone.
&nbsp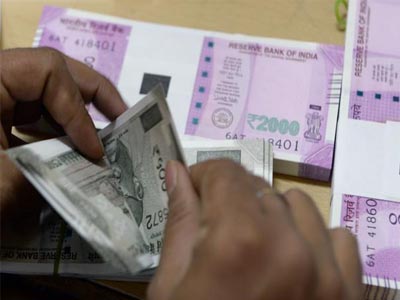 Mumbai: The Indian rupee strengthened against the US dollar ahead of the exit poll predictions of Gujarat election on Thursday.
At 2pm, the home currency was trading at 64.31 a dollar, up 0.20% from its Wednesday's close of 64.44. The rupee opened at 64.32 a dollar and touched a high and a low of 64.25 and 64.33, respectively.
---
&nbsp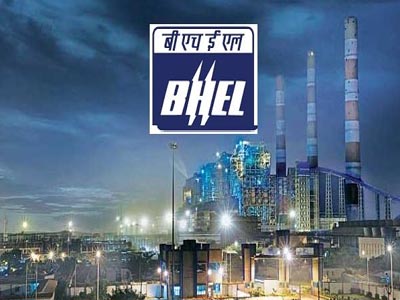 Power equipment maker Bhel said today that it has won a Rs 7,300 crore order for setting up a Supercritical Thermal Power Project (TPP) in Tamil Nadu.
The order for setting up the 2x660 MW Udangudi TPP has been placed on the state-owned firm by Tamil Nadu Generation and Distribution Corporation Ltd (TANGEDCO), Bhel said in a statement.
---
&nbsp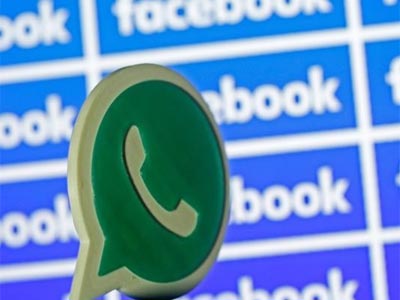 If you are an advertiser on Facebook, you now have a bigger audience to cater to as Facebook has launched a click-to-WhatsApp button on its platform that will let advertisers connect with over one billion WhatsApp users.
Facebook that has over two billion users confirmed this to TechCrunch on Friday that it is rolling out the feature gradually, starting with North and South America, Africa, Australia and most of Asia.
---
&nbsp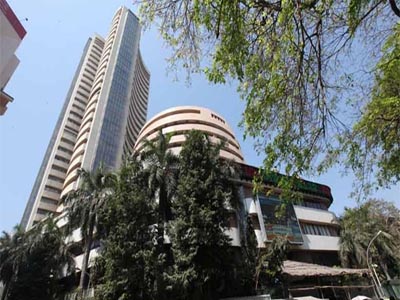 NEW DELHI: The equity markets on Friday despite heavy selling in the last hour of trading, managed to close with solid gains.
30-share BSE Sensex closed on 33,462.97, up by 216.27 points while the broader 50-share NSE Nifty gained 81.15 points to finish on 10,333.25. Both the indices gained 0.70 per cent during the day.
---
&nbsp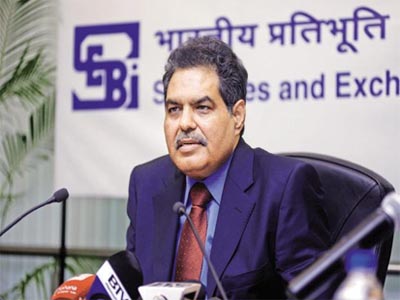 Mumbai: The Securities and Exchange Board of India (Sebi) and the Reserve Bank of India (RBI) are in consultations to give a boost to interest rate futures (IRF) which is currently struggling under low volumes, Sebi chairman Ajay Tyagi said on Thursday.
"With RBI we are re-looking at IRF which is currently seeing less traction," Tyagi said at the NSE-NYU conference on Indian Financial Markets in Mumbai.
---
Be the first person to write a business review for Jio Phone to get big rival? Nokia may bring 4G feature mobiles in India, check details