PNB, BSNL join hands for mobile wallet Speedpay roll out
Posted on 9th September 2017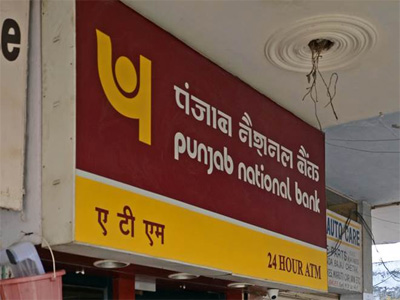 Punjab National Bank and state-run firm BSNL today teamed up to roll out open mobile wallet Speedpay across 10 states in the country. PNB's Speedway wallet will operate like any other mobile wallet for paying bills, recharging phone besides its users will be able to deposit and withdraw money from authorised retail outlets. Also, Speedway users will be able to operate Internet banking services from the application. "India is now second largest market in the world with 120 crore mobile users. Congratulating BSNL, Punjab National Bank and the technology partners in helping India moving towards less cash economy," Telecom minister Manoj Sinha said at an event to mark the agreement signing ceremony between BSNL and PNB. Under the agreement, BSNL will expand Speedpay services in Punjab, Chandigarh(UT), Haryana, Jammu and Kashmir, Himachal Pradesh, Uttar Pradesh, Bihar, West Bengal, Jharkhand and Uttarakhand.

"The reach of SpeedPay service under this partnership will increase to northern and eastern states. SpeedPay is also an ideal medium for government's direct benefit transfer programme, to ensure quick and direct payment of subsidies to the citizens," BSNL Chairman and Managing Director Anupam Shrivastava said. A senior BSNL officer said that retailers and agents associated with the telecom firm and PNB will be brought into the loop for providing Speedpay services.

"Both the company jointly have around 20 lakh retailers and agents across the country. We will be able to provide services in tier 2 and 3 cities where wallets of private companies have not been able to expand their reach," the officer who did not wish to be named said. PNB Executive Director R S Sangapure said that the BSNL- PNB partnership for SpeedPay business wallet will add to the digital footprints and supplement the digitalisation drive of the government for promoting a cashless economy.
Bank of Baroda signs MoU with ten companies to loan Rs 500 cr
Posted on 21st July 2018
State-run Bank of Baroda signed a Memorandum of Understanding with ten companies including Uber, Oyo, Lava and Flipkart to provide loans to members in their supply chain like drivers and retailers in its efforts to raise its exposure to small enterprises.

"We want to target around 5,000 micro-entrepreneurs and spend at least Rs.500 crores in 2018-19," said P S Jeyakumar, CEO of Bank of Baroda.
---
IRCTC to charge portals a fee on each ticket's sale
Posted on 21st July 2018
MUMBAI: In a move that will make purchase of railway tickets from portals such as MakeMyTrip, Yatra, Paytm and Cleartrip more expensive, the Indian Railway Catering and Tourism Corporation (IRCTC) has said it will charge a fee of Rs 12 plus taxes on every ticket booked from service providers.
---
Sensex snaps two week winning streak, slips 45 points
Posted on 21st July 2018
The benchmark Sensex snapped its two week winning streaks to register small losses by 45.26 points to conclude at 36,496.37, while the broader Nifty managed to maintain the key 11,000-level to close at 11,010.20, losing a marginal 8.70 points.

Caution ruled roost during the week trade, weighed down by economic woes set-off by the surging June Wholesale price (WPI) inflation which shot-up to a four-year high to 5.77 per cent increased the chances of RBI hiking rates in its August meet.
---
New Rs 100 note poses fresh headaches for ATM operators
Posted on 21st July 2018
The Reserve Bank of India's (RBI) announcement launching a new series of 100-rupee denomination notes has been greeted with trepidation by the major companies engaged in the manufacture and supply of Automatic Teller Machines (ATMs) in the country.

Like the new post-demonetisation Rs 2,000, Rs 500, Rs 200 and the new Rs 50 notes and Rs 10 notes, even the new lavender-coloured Rs 100 is a tad smaller in size compared to the blue-coloured Rs 100 notes currently in circulation.
---
Facebook suspends US-based analytics firm over data concerns
Posted on 21st July 2018
After the Cambridge Analytica data scandal, Facebook has now suspended Boston-based data analytics company Crimson Hexagon over concerns that it harvested users' data.

According to a report in The Wall Street Journal late on Friday, the social media giant was investigating whether the analytics firm's "contracts with the US government, a Russian non-profit organisation tied to the Kremlin and the Turkish government violate the platform's policies".
---
Be the first person to write a business review for PNB, BSNL join hands for mobile wallet Speedpay roll out