PNB, BSNL join hands for mobile wallet Speedpay roll out
Posted on 9th September 2017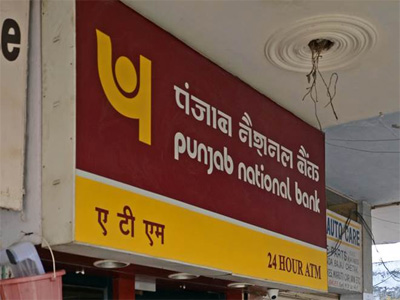 Punjab National Bank and state-run firm BSNL today teamed up to roll out open mobile wallet Speedpay across 10 states in the country. PNB's Speedway wallet will operate like any other mobile wallet for paying bills, recharging phone besides its users will be able to deposit and withdraw money from authorised retail outlets. Also, Speedway users will be able to operate Internet banking services from the application. "India is now second largest market in the world with 120 crore mobile users. Congratulating BSNL, Punjab National Bank and the technology partners in helping India moving towards less cash economy," Telecom minister Manoj Sinha said at an event to mark the agreement signing ceremony between BSNL and PNB. Under the agreement, BSNL will expand Speedpay services in Punjab, Chandigarh(UT), Haryana, Jammu and Kashmir, Himachal Pradesh, Uttar Pradesh, Bihar, West Bengal, Jharkhand and Uttarakhand.

"The reach of SpeedPay service under this partnership will increase to northern and eastern states. SpeedPay is also an ideal medium for government's direct benefit transfer programme, to ensure quick and direct payment of subsidies to the citizens," BSNL Chairman and Managing Director Anupam Shrivastava said. A senior BSNL officer said that retailers and agents associated with the telecom firm and PNB will be brought into the loop for providing Speedpay services.

"Both the company jointly have around 20 lakh retailers and agents across the country. We will be able to provide services in tier 2 and 3 cities where wallets of private companies have not been able to expand their reach," the officer who did not wish to be named said. PNB Executive Director R S Sangapure said that the BSNL- PNB partnership for SpeedPay business wallet will add to the digital footprints and supplement the digitalisation drive of the government for promoting a cashless economy.
Fastest bookings: Maruti Suzuki's Swift cross 90,000 units in less than 2 months
Posted on 17th March 2018
MUMBAI: Maruti SuzukiBSE -1.61 %'s premium hatchback Swift is close to earning the tag of the Indian car that logged 100,000 bookings in the shortest time — just a little over two months — trumping compact sedan stablemate 'Dzire', which had touched the milestone in 12-14 weeks.

Bookings for the third-generation Swift had opened on January 18. By end of business hours on Friday, its pan-India bookings crossed 90,000 units, according to data shared by Maruti Suzuki, India's largest passenger carmaker which is the largest volume contributor for Japan's Suzuki Motor.
---
Tata Motors may begin exporting Tata Ace to Myanmar through Bangladesh JV
Posted on 17th March 2018
Tata Motors' joint venture in Bangladesh is considering exports of the small commercial vehicle, Tata Ace to Myanmar and north-east India.

While Tata Motors currently has an assembling plant in Myanmar which has the capability to manufacture small commercial vehicles and the company currently caters to north-east India from its Indian plants, exports from Bangladesh is considered to be logistically more viable for the region and can be cheaper than exports from India.
---
Sebi wants bourses to charge higher for illiquid stocks
Posted on 17th March 2018
Mumbai: In an effort to discourage the common public from investing in potentially shell companies in the listed space, the Securities and Exchange Board of India (Sebi) wants exchanges to charge higher transaction fees for trading in stocks of firms that are illiquid (thinly-traded) or not held by too many shareholders.

Two persons, including a regulatory official confirmed this.
---
This big update will change how you use WhatsApp groups; here's what it is
Posted on 17th March 2018
WhatsApp has begun rolling out a new feature that will change the way you use and interact with the groups. The new feature allows you to add a group description so that the group members know what the group is about. Besides, WhatsApp has introduced one more feature for the groups – you can now search a participant in a group. Moreover, the update also includes an easier way to switch from a voice call to video call by the tap of a button.
---
After PNB scam, RBI issues corrective framework for PSBs
Posted on 17th March 2018
Amid the multiple scams unearthed recently in the banking sector, the Reserve Bank of India (RBI) has issued a Prompt Corrective Action (PCA) framework to maintain the sound financial health of banks.

The framework facilitates banks in breach of risk thresholds for identified areas of monitoring, such as capital, asset quality (tracked in terms of the net Non-Performing Assets ratio) and profitability, to take corrective measures in a timely manner, in order to restore their financial health.
---
Be the first person to write a business review for PNB, BSNL join hands for mobile wallet Speedpay roll out