Economic Survey: Oil's importance in policymaking on wane as prices remain low
Posted on 12th August 2017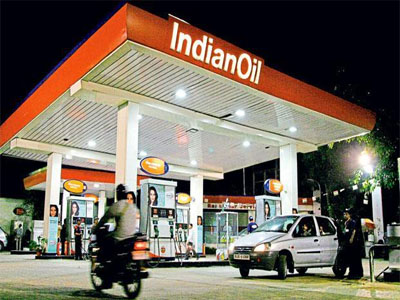 New Delhi: The second volume of Economic Survey 2016-17 presented on Friday signalled the reduced heft of crude oil prices in India's national economic policymaking.

"It has become almost an involuntary reflex to cite geopolitics in the list of risks to oil prices, and hence to domestic inflation. But these risks may well be diminishing substantially," the Survey said.

"The oil market is very different today from a few years ago in a way that imparts a downward bias to oil prices, or at least has capped the upside risks to oil prices," it added.

This is a marked shift from the survey's cautionary stance in January on rising oil prices presenting a challenge to India's growth, as articulated in its first volume.

"Some possible challenges to growth exist. For example, the prices of crude oil have started rising and are projected to increase further in the next year. Estimates suggest that oil prices could rise by as much as one-sixth over the 2016-17 level, which could have some dampening impact on growth," the Survey had said on 31 January.

The importance of crude oil prices in the policy space stems from India's oil and gas import bill, which was Rs4.16 trillion and Rs43,782 crore, respectively, in 2015-16.

However, this is set to change with the National Democratic Alliance (NDA) government's ambitious plan for a mass shift to electric vehicles by 2030, so that every vehicle on roads by then—both personal and commercial—is powered by electricity. Also, India has started selling petrol and diesel in sync with global rates from June as part of the strategy to completely overhaul the retail market.

Experts remained circumspect. "There is a view that oil prices will be down for a longer time. However, it is better to look at demand rather than prices," said Saurabh Chandra, former petroleum secretary.

The average price of crude oil in the Indian basket has fallen from $52.49 per barrel in April to $47.86 in July. The price was $51.82 per barrel on Thursday.

"In sum, geopolitical risks are simply not as risky as earlier. Technology has rendered India less susceptible to the vicissitudes of geo-economics (OPEC) and geo-politics (Middle East). If, and to the extent that changes prove permanent, the consequences for the inflationary process need to be taken into account," the Survey said.
&nbsp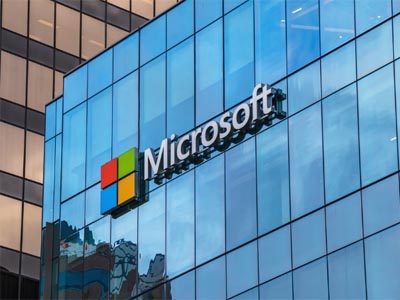 Powered by Microsoft's digital assistant Cortana,the "Invoke" smart speaker will be available starting October 22, the software giant and Samsung subsidiary Harman Kardon have announced.
"The Harman Kardon 'Invoke', Microsoft's answer to Amazon Echo and Google Home, will be available October 22", The Fortune reported late on Friday.
---
&nbsp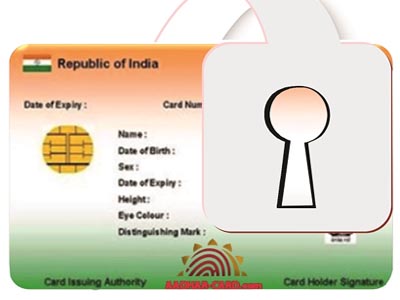 At a time when customers are rushing to link all their bank accounts with Aadhaar, the Reserve Bank of India (RBI) on Saturday clarified that it never issued any such directions and it was the decision of the Indian government.
The apex bank further clarified that in applicable cases, linkage of Aadhaar number to a bank account is mandatory under the Prevention of Money-laundering (Maintenance of Records) Second Amendment Rules, 2017.
---
&nbsp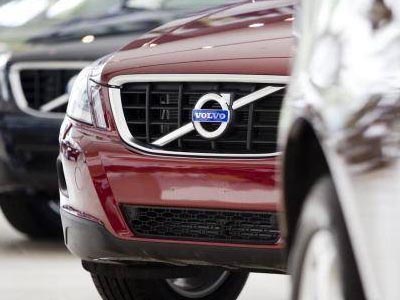 Stockholm: Sweden's AB Volvo reported a bigger-than-expected rise in quarterly core earnings on Friday, as a broad upturn in demand for heavy trucks more than offset costs stemming from a strained supply chain.
Sweden's biggest manufacturer by sales also raised its outlook for truck markets on both sides of the North Atlantic this year and forecast a further strong recovery in industry-wide sales of commercial vehicles in North America in 2018.
---
&nbsp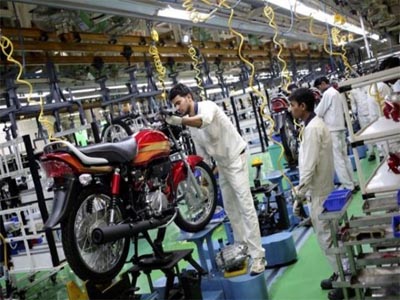 Demand for economy segment motorcycles — an indicator of the demand scenario in the rural market — is again on the rise in the first six months of the current financial year after staying subdued in the last three fiscals due to inadequate rainfall, the adverse impact of the demonetisation move and a ban imposed by the Supreme Court over the sale of BS III vehicles. In April-August, most of the Hero MotoCorp and TVS Motor offerings in the segment showed an improvement.
---
&nbsp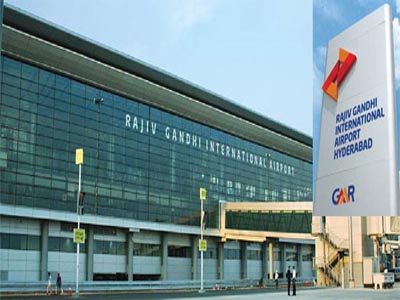 HYDERABAD: GMR Hyderabad International Airport has announced raising $350 million, or about Rs 2,276 crore, in the international bond market, reflecting the third consecutive US dollar bond offering by GMR Group.
GMR Hyderabad International Airport (GHIAL), a subsidiary of GMR Airports and step down subsidiary of GMR Infrastructure, in a statement on Friday said it plans to entirely refinance the outstanding rupee term loans and external commercial borrowings, apart from deploying them towards partial funding of proposed capital expenditure.
---
Be the first person to write a business review for Economic Survey: Oil's importance in policymaking on wane as prices remain low