Venkaiah Naidu Image Gallery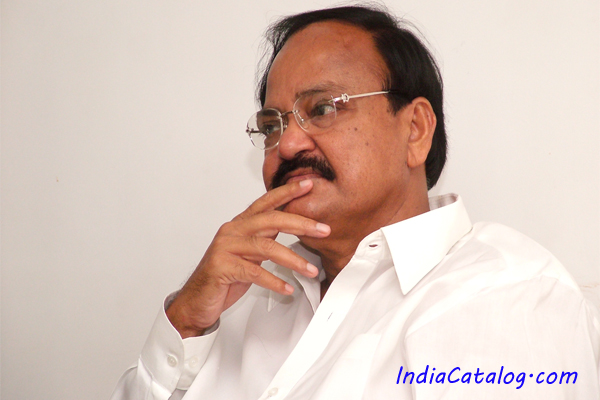 Muppavarapu Venkaiah Naidu is an Indian politician and the current Vice-President of India, in office since 11 August 2017.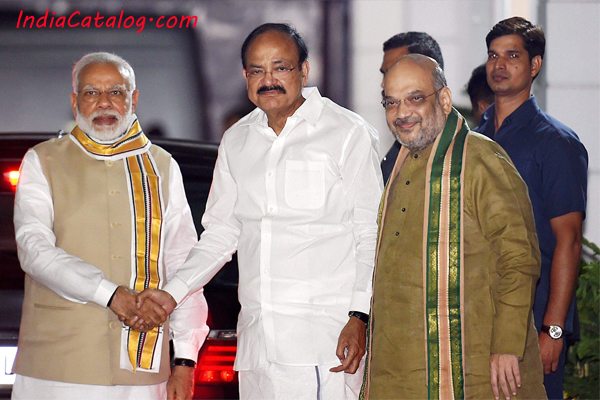 Previously, Naidu served as the Minister of Housing and Urban Poverty Alleviation, Urban Development and Information and Broadcasting in the Modi Cabinet.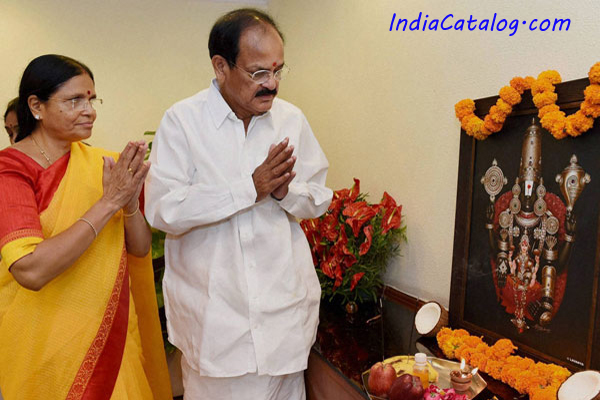 A prominent leader of the Bharatiya Janata Party, he also served as its national president from 2002 to 2004.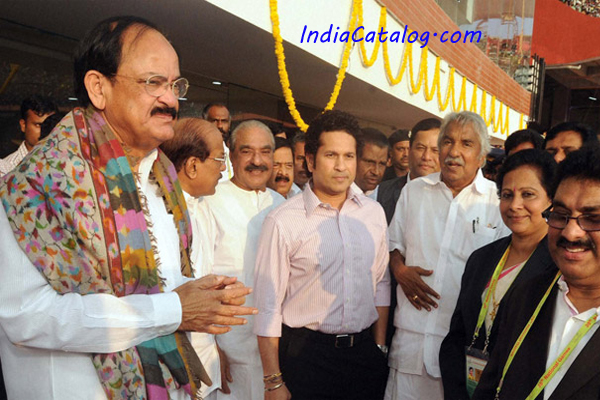 Earlier, he was the Union Cabinet Minister for Rural Development in the Atal Bihari Vajpayee government.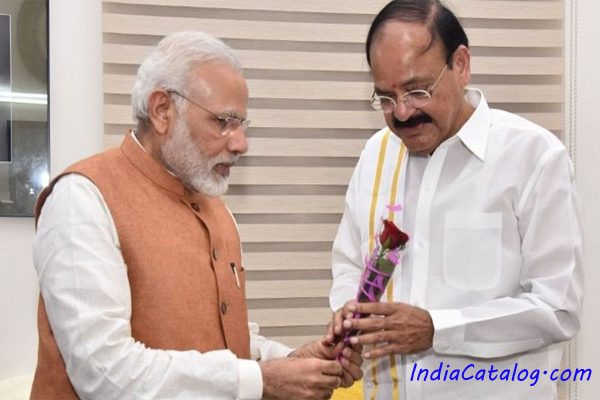 Naidu took oath as Vice-President of India on 11 August 2017 at Darbar Hall, Rashtrapati Bhawan, New Delhi.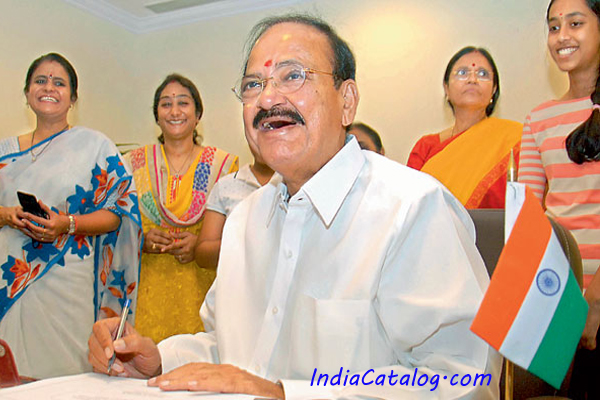 Naidu was born on 1 July 1949 at Chavatapalem, in the Nellore district of the Indian State of Andhra Pradesh.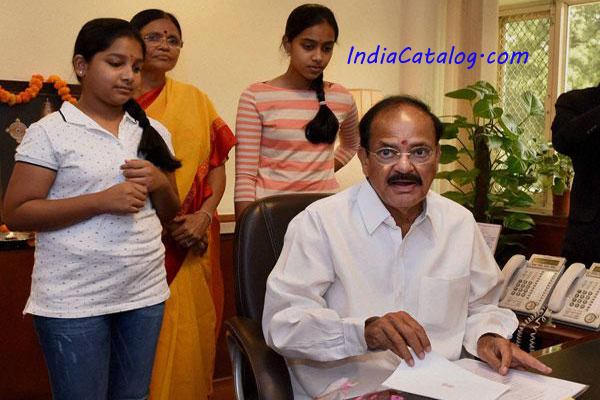 Naidu completed schooling from Z.P. High School, Butchireddy palem(Nellore), and pursued his bachelor's degree in politics and diplomatic studies from V. R. College.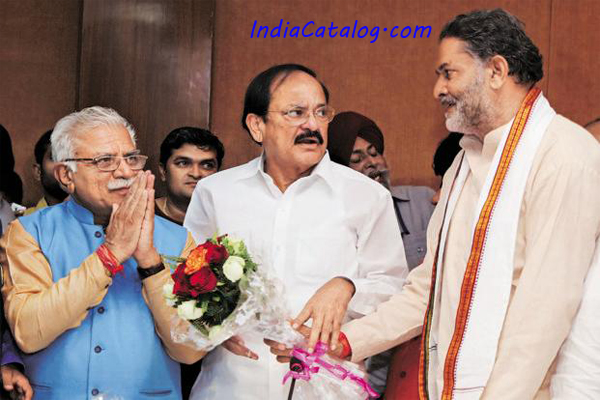 Naidu acquired a bachelor's degree in law with specialisation in international law from Andhra University College of Law, Visakhapatnam.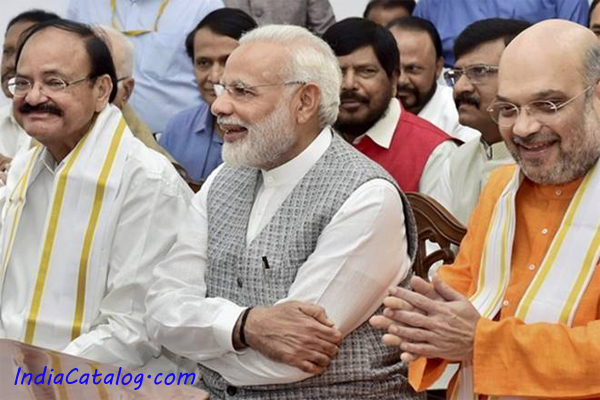 Naidu was a swayamsevak in the Rashtriya Swayamsevak Sangh and joined ABVP during his college days.He was elected as the president of the students union of colleges affiliated to the Andhra University.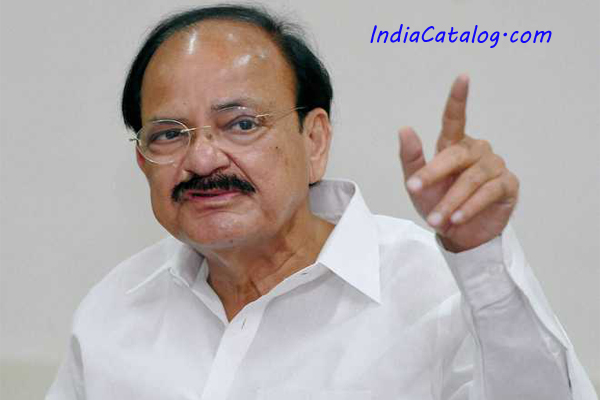 In 1974, he became the convener of the anti-corruption Jayaprakash Narayan Chhatra Sangharsh Samiti of Andhra Pradesh.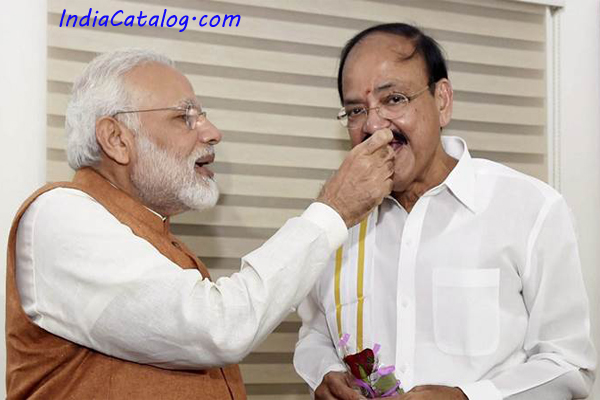 Naidu was nominated by the BJP on 29 May 2016 for the Rajya Sabha from Rajasthan and was elected.
Previous
Next