Shirdi Saibaba Temple Image Gallery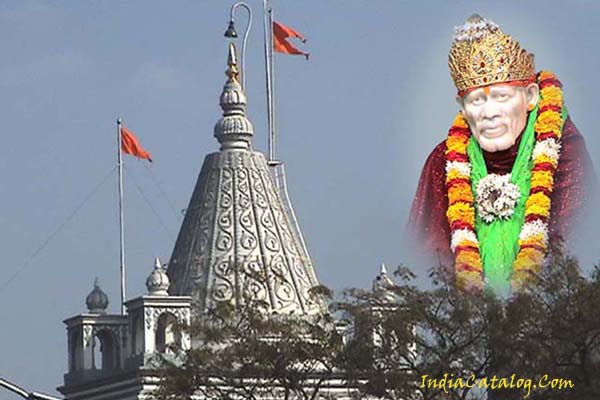 Shri Saibaba of Shirdi lived between 1838 and 1918, whose real name, birthplace and date of birth are not known. Shirdi Sai Baba was an Indian guru, yogi, and fakir who is regarded by his Hindu and Muslim devotees as a saint. Shirdi Sai temple is a beautiful shrine that was built over the Samadhi of Shri Sai Baba Shirdi is located approximately 296 Kilometers from Mumbai.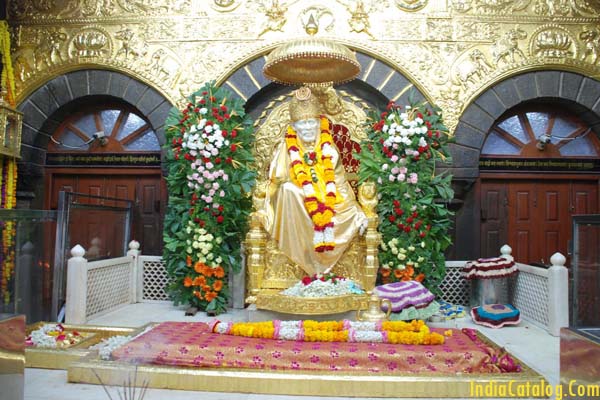 Sai Baba's real name is unknown. The name "Sai" was given to him upon his arrival at Shirdi, a town in the west-Indian state of Maharashtra. Mahalsapati, a local temple priest, recognized him as a muslim saint and greeted him with the words 'Ya Sai', which means 'Welcome Sai'. Sai or Sayi is originally a Persian title given to Sufi saints, meaning 'poor one'. No information is available regarding Sai Baba's birth and place of birth.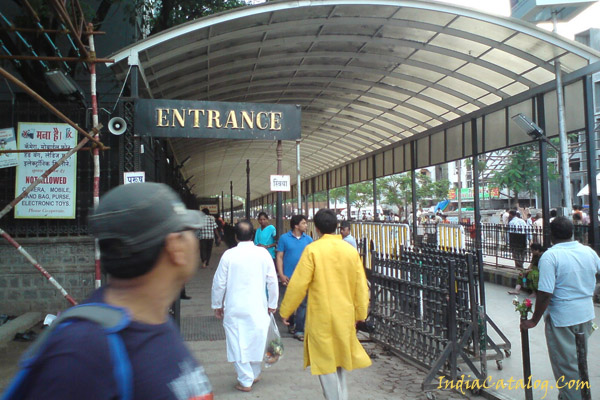 Sai Baba remains a very popular saint, and is worshiped by people around the world. He taught a moral code of love, forgiveness, helping others, charity, contentment, inner peace, and devotion to God and guru. Sai Baba's teaching combined elements of Hinduism and Islam. One of his well known epigrams, "Sabka Malik Ek " ("One God governs all"), is associated with Islam and Sufism.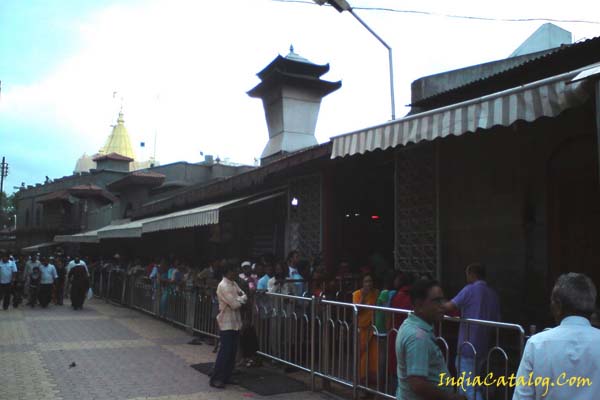 In the Book Sai Sacharita, it has been said that Baba was found meditating at the village of Shirdi in the Ahmednagar district of Maharashtra, British India, when he was about 12 years old. It is generally accepted that Sai Baba stayed in Shirdi for three years, disappeared for a year, and returned permanently around 1858. Around this time he adopted his famous style of dress consisting of a knee-length one-piece robe and a cloth cap.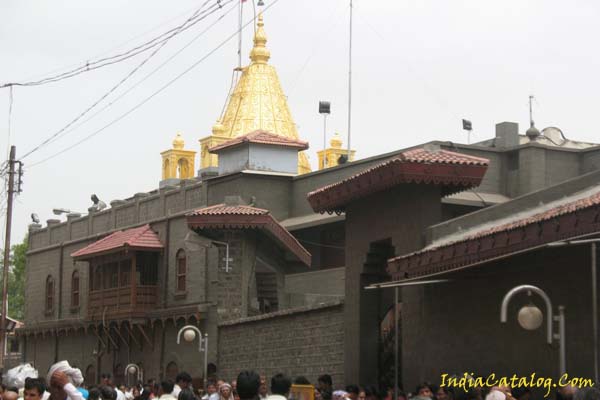 For four to five years Baba lived under a neem tree, and often wandered for long periods in the jungle around Shirdi. His manner was said to be withdrawn and uncommunicative as he undertook long periods of meditation. He was eventually persuaded to take up residence in an old and dilapidated mosque and lived a solitary life there, surviving by begging for alms, and receiving itinerant Hindu or Muslim visitors.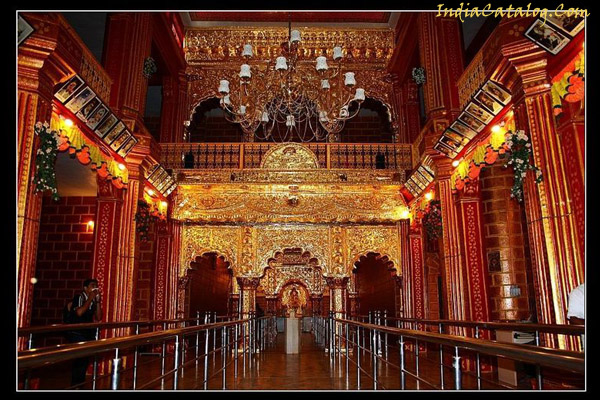 Sai Baba participated in religious festivals and was also in the habit of preparing food for his visitors, which he distributed to them as prasad. After 1910 Sai Baba's fame began to spread in Mumbai. Numerous people started visiting him, because they regarded him as a saint with the power of performing miracles, or even as an Avatar. They built his first temple at Bhivpuri, Karjat.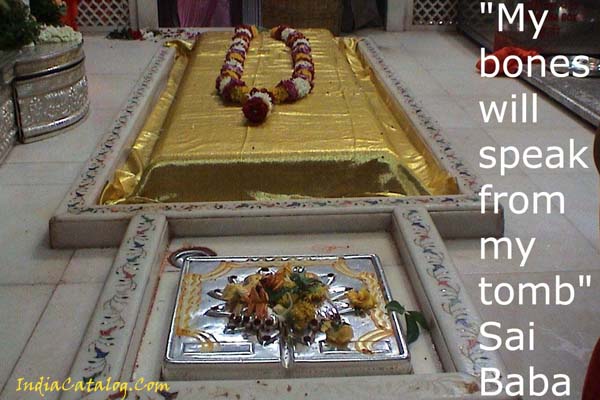 The Shirdi Sai Baba movement started developing in the 20th century, with Sai Baba's message reaching the whole of India. During his life, Hindus worshiped him with Hindu rituals and Muslims considered him to be a saint. In the last years of Sai Baba's life, Christians and Zoroastrians started joining the Shirdi Sai Baba movement. The Sai Baba Mandir (Hindu temple) in Shirdi is visited by around twenty thousand pilgrims a day and during religious festivals this number can reach up to a hundred thousand.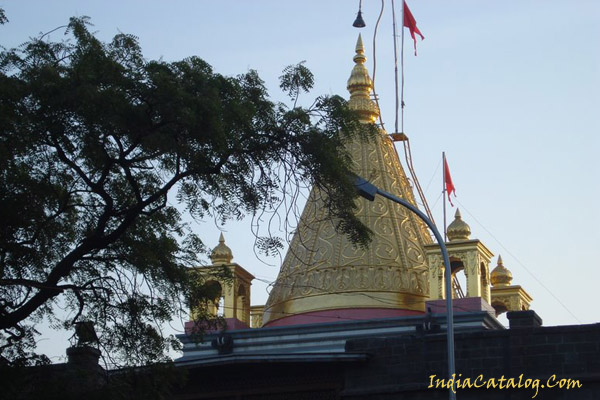 The Shirdi Sai movement has spread to the Caribbean and to countries such as the United States, Australia, Dubai, Malaysia, and Singapore. The Shirdi Sai Baba movement is one of the main Hindu religious movements in English-speaking countries. 108 Shirdi Sai Baba Slogans (mantras) are sung by devotees in praise of him as worship.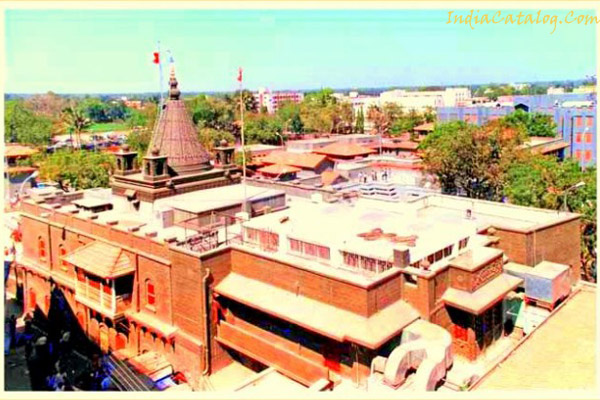 In India, its a common sight to find a Sai Baba temple in any city or town, in every large city or town there is at least one temple dedicated to Sai Baba. There are even some in towns and cities outside India. Indian Postal Service released a Sai Baba commemorative stamp in May 2008. On July 30, 2009, the New and Renewable Energy Minister Farooq Abdullah inaugurated what has been acclaimed as the largest solar steam system in the world, at the Shirdi shrine.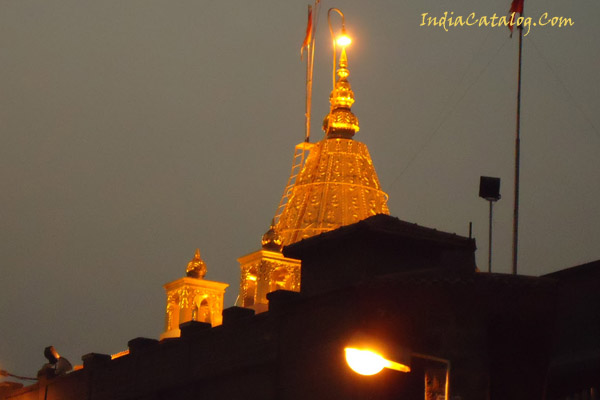 Sai Baba's Samadhi Mandir is the place where Sacred Body of Baba is resting in Samadhi. The articles handled by Baba are preserved & displayed here in a special showroom. All rituals consisting of Pooja. Abhishek & daily four Aratis are performed here. The worship schedule at Shirdi Saibaba temple begins early in the morning that continues till late in night. The daily worship program includes various rituals and rites for Shri Saibaba. Dwarkamai, Gurusthan and Chavdi open for the devotees at 4.30am and the Samdhi Mandir opens at 5am.
Previous
Next