Ford Endeavour Image Gallery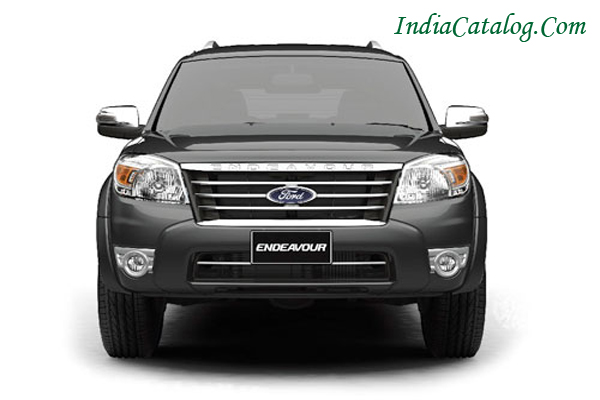 Ford Endeavour is a luxury SUV model which is doing quite well in India. Its facelifted version was launched in the country with several updates to its exteriors and interiors.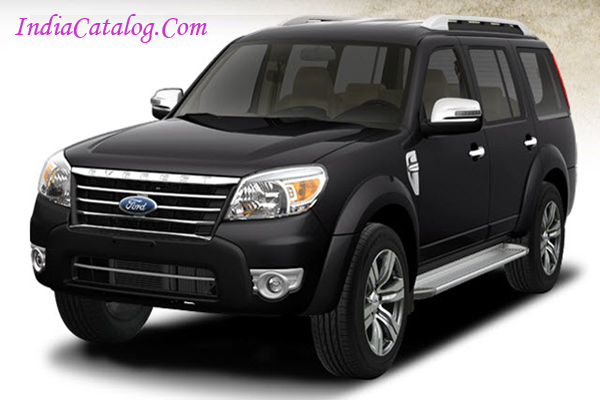 The interior of Ford Endeavour is elegant and rich. The dual tone dashboard is packed with advance instrument cluster.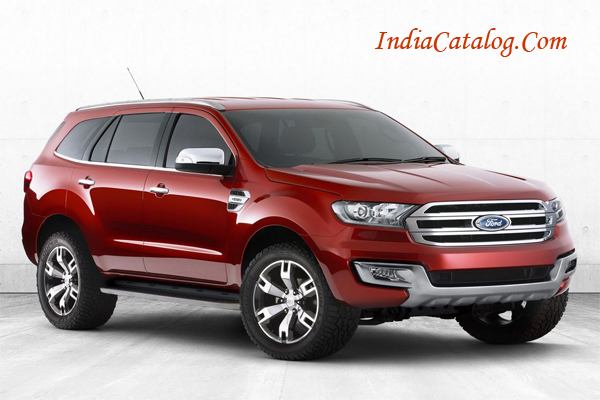 The Ford Endeavour SUV retains the 2.5-litre and 3.0-litre Duratorq diesel engines.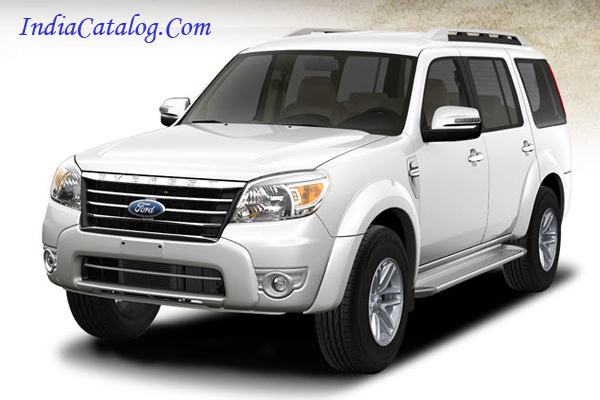 Ford Endeavour is built with an exceptionally large and muscular body, its broad bonnet, chrome grille, stylish headlamp makes it look even tougher and robust and chrome plated twin exhaust at the rear give it a sporty look.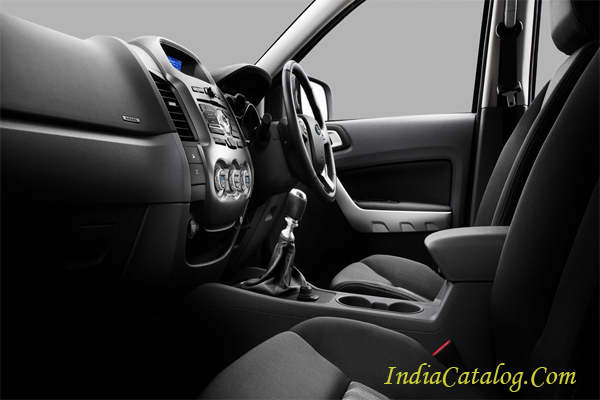 The wooden finished panel, leather seats and leather cover upholstery gives an impressive appetence. 50:50 split reclining second row seats are design to provide maximum comfort to the occupants.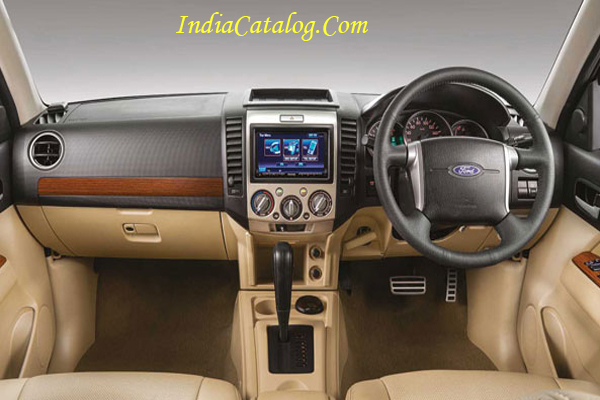 The leather cover steering wheel and gear knob give a premium touch to the cabin. The central console comes with basic two ac vent and music system mounted in the dashboard.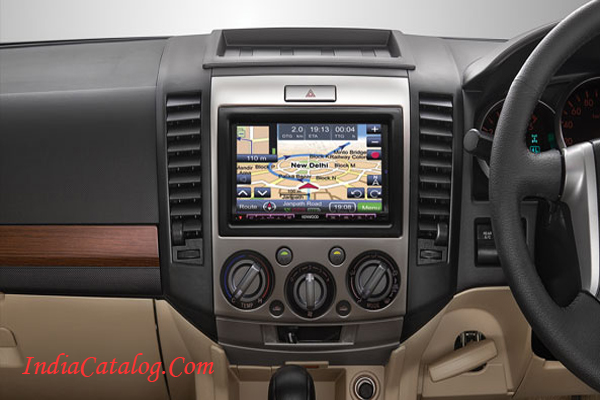 Ford has retained most of the interiors from the outgoing car but has now added a touch screen infotainment system, Bluetooth for the music system and a reversing camera.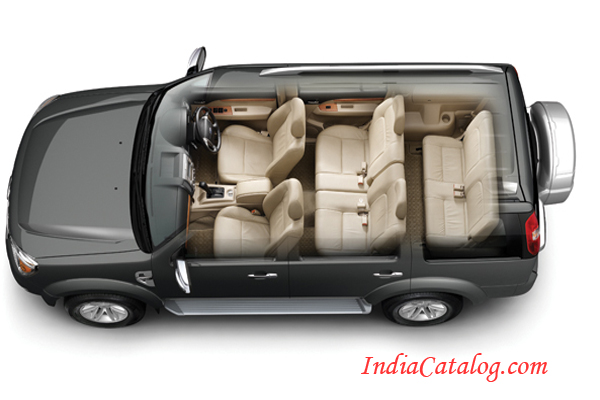 A perfect combination of power, style, comfort and safety, the exciting new Ford Endeavour can take on anything the road throws at it.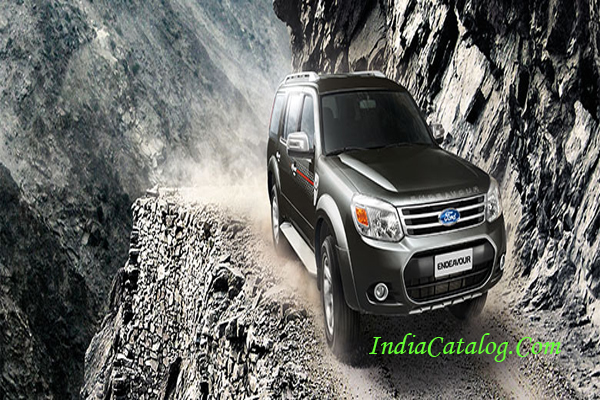 The Endeavour is a decent drive, however interior space is not as one would imagine especially after looking at the exterior proportions.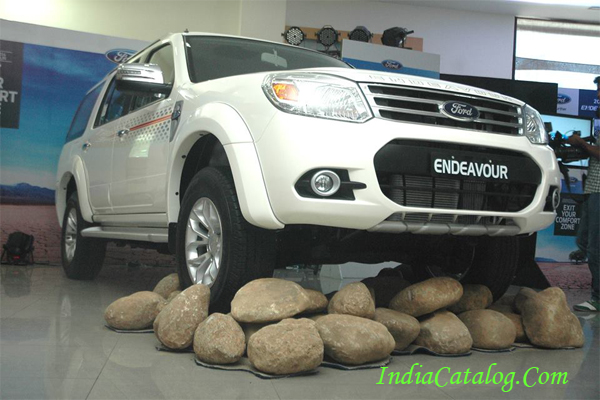 Ford Endeavour sports a bold and aggressive persona. The muscular front bonnet with chrome lined grille and premium Ford badge embedded in the centre impart a robust look.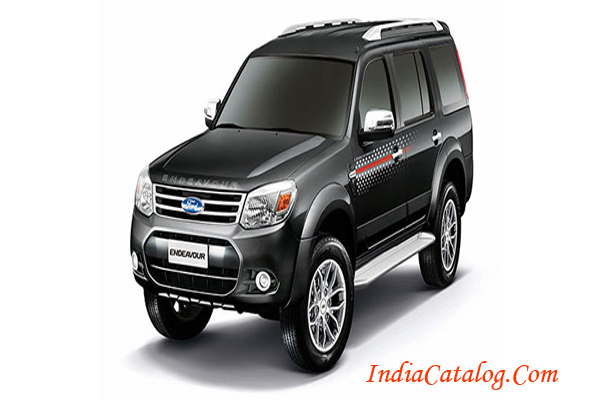 Ford Endeavour is a luxurious SUV that is loaded with all new age comfort and convenience features like Climate Control AC with HVAC(heating ventilation and AC), independent control for rear AC, electrically adjustable OVRM, dashboard mounted Audio system.
Previous
Next