Kotak Mahindra Bank Q4 net profit up 33% at Rs 1,404 cr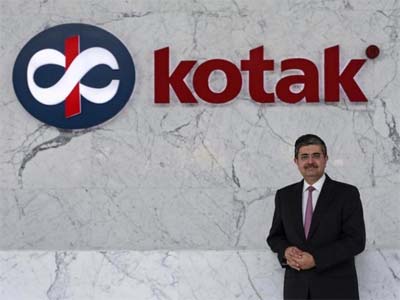 Private sector lender Kotak Mahindra Bank's consolidated net profit increased by 33% to Rs 1,404 crore for the January-March 2017 quarter from Rs 1,055 crore a year ago on the back of higher net interest income, fees and commissions.
Net interest income, the difference between interest earned and interest expended, increased by 17% to Rs 2,890 crore. Other income that includes fees, commission etc also increased to Rs 4,299 crore as compared to Rs 2,593 crore in the same quarter last year.
Net interest margin, a key indicator of the bank's profitability expanded to 4.6% from 4.4% in the corresponding quarter last year.
Consolidated net profit for the financial year ended March 2017 (FY17), rose by 43% to Rs 4,940 crore from Rs 3,459 crore in FY16.
Standalone net profit rose by 40% in the March quarter to Rs 976 crore. For the full year 2016-17, standalone net profit grew 63% to Rs 3411.5 crore.
The bank saw a 41% increase in its savings account growth and a 19% rise in its current account growth. Current and savings deposits as a percentage of total deposits grew from 38% in March 2016 to 44% in March 2017.
Consolidated net interest margin, which indicates the bank's profitability, improved by 20 basis points (bps) year-on-year to 4.6%.
Consolidated advances too rose 15% year-on-year to Rs 1,67,125 crore.
The bank saw a slight uptick in bad loans with the percentage of gross non-performing assets (NPA) increasing to 2.25%, up 14 basis points sequentially and 19 basis points year-on-year. Net NPA also increased to 1.09% in March 2017 from 0.93% a year ago.
On March 29, 2017, Kotak Mahindra Bank launched 811, the zero-charge digital bank account, to promote a digital banking system via mobile phones.
At the end of the March quarter, restructured loans considered standard were down to 0.07% of net advances to Rs 102 crore.
The bank remains well-capitalised with a consolidated capital adequacy ratio of 17.2% with tier-1 ratio at 16.5%.