Nasscom says Indian IT firms get 20% of H-1B visas, pay higher wages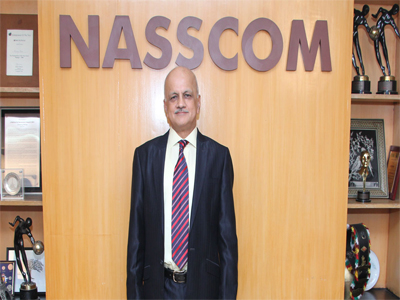 The National Association of Software and Services Companies (Nasscom) said Indian information technology (IT) service entities account for less than a fifth of H-1B visas in America.
A background briefing by US White House officials, ahead of President Donald Trump signing an executive order last week to bring in changes to the H-1B visa programme, had accused both Tata Consultancy Services (TCS) and Infosys Technologies of paying lower wages for workers sent to the US.
Also, said Nasscom, Indian IT companies paid higher salaries for workers sent on projects than local wages in the US. "In FY15, only six of the top 20 H-1B recipients were Indian companies. Further among the companies named, the two Indian ones, TCS and Infosys, together received 7,504 approved H-1B visas, only 8.8 per cent of the total approved," it stated.
Nasscom said the average pay for H-1B visa holders was a little over $82,000, apart from a fixed cost of about $15,000 incurred for each visa issued. "This is over 35 per cent higher than the minimum prescribed exempt wage of $60,000," it contended.
It maintained the US faced a shortage of skilled computer science engineers, particularly in segments such as cloud, big data and mobile computing. The US department of labour estimates 2.4 million unfilled STEM (science, technology, engineering mathematics) jobs by 2018, with over half these vacancies in IT-related positions.
However, Indian nationals do get 71 per cent of the H-1B visas. "This is a testimony to the high skill levels of Indian-origin professionals, especially in the very coveted STEM skills category. The annual number of Indian IT specialists working on temporary visas for Indian IT service companies is about 0.009 per cent of the 158-million US workforce," Nasscom said.
Indian companies have stepped up local hiring of US engineers to offset the restrictions planned by the Trump administration. Nasscom, which says the new measures favour Silicon Valley firms over other US companies, also argues Indian IT companies have generated more jobs locally in the US and made American companies globally competitive.
"Indian IT Industry is a net creator of jobs in the US and supports nearly half a million jobs directly and indirectly," Nasscom said.