Microsoft forces Windows 7, Windows 8 users to upgrade to Windows 10
Posted on 18th March 2017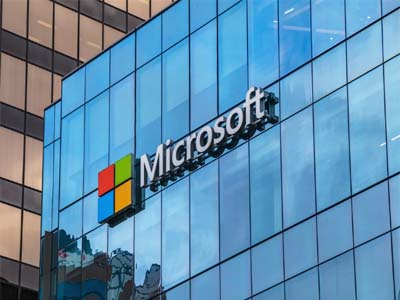 Microsoft has admitted that it is blocking Windows 7 and 8 updates on Intel's seventh generation Core i3, i5, Qualcomm's 8996 and other processors to 'force' users upgrade to Windows 10, a media report said.

According to a report in Forbes on Friday, when a user tries to run Windows Update, Windows is unable to search for new updates generating a message "Code 80240037 Windows Update encountered an unknown error".

"As new silicon generations are introduced, they will require the latest Windows platform at that time for support. This enables us to focus on deep integration between Windows and the silicon while maintaining maximum reliability and compatibility with previous generations of platform and silicon," the report quoted a Microsoft spokesperson as saying.

Microsoft is making sure its runs new silicon on latest Windows and install them on most new-build PCs running these processors.

"While there will be user benefits to this strategy, it also means that Microsoft is taking away a measure of control from users," the report noted.

Intel Skylake processors will also not be supported on Windows 7 and 8 from July. Therefore, its users will have to upgrade to keep the updates coming.
India's second mission to the moon Chandrayaan-2 likely in April: Isro
Posted on 17th February 2018
The Indian Space Research Organisation (Isro) is planning to launch Chandrayan-2 Mission around April this year. Chandrayaan-2 is the country's second mission to the moon.

The Union Minister of State (Independent Charge) of the Ministry of Development of North Eastern Region (DoNER), MoS PMO, Personnel, Public Grievances & Pensions, Atomic Energy and Space, Dr Jitendra Singh said that Indian Space Research Organisation (Isro) is planning to launch Chandrayan-2 Mission around April this year.
---
RIL to take majority stake in BKC drive-in firm
Posted on 17th February 2018
Reliance Industries' (RIL) wholly owned subsidiary Reliance Industrial Investments and Holdings (RIIHL) proposes to acquire equity shares of The Indian Film Combine (IFC), for `1,105 crore, according to a statement on stock exchanges. As part of the transaction, RIIHL will be acquiring 65% of current paid-up equity share capital of IFC from the existing shareholders. This will include 20% from the Mauritian arm of Xander Group Inc based in the US for `340 crore and 45% from entities belonging to the promoter group of RIL for `765 crore.
---
Ashok Leyland gets patent for tech to help improve fuel economy
Posted on 17th February 2018
Hinduja flagship commercial vehicle major Ashok Leyland has been granted a patent for its invention related to a technology for real-time road slope estimation, which could be used in predictive systems for improving fuel economy of vehicles.

The company's invention comprises an apparatus for estimation of slope of the road taken by vehicles and by anticipating the upcoming road profile, fuel tank sensors could flag off required actions to save fuel.
---
Predatory tariff: Telcos to be fined up to Rs 50 lakh a circle
Posted on 17th February 2018
The Telecom Regulatory Authority of India (Trai) on Friday issued regulations on predatory pricing, which imposes a penalty of up to `50 lakh per circle on mobile operators if they are found to indulge in such practices. While the regulator has defined predatory pricing for the first time, it won't affect the existing players in any manner as far as their current tariffs have been designed.
---
Reliance Jio offers 2,200 cash back on smartphone purchase
Posted on 17th February 2018
Reliance Jio has tied up with 22 handset manufacturers and will offer to new as well as existing subscribers cash back of `2,200 if they purchase a smartphone and recharge it with the operator's `198 or `299 plans.

The operator accounts for 50% of the 4G handsets market share and through the 'Football Offer', it aims at increasing its subscriber market share.
---
Be the first person to write a business review for Microsoft forces Windows 7, Windows 8 users to upgrade to Windows 10