Microsoft forces Windows 7, Windows 8 users to upgrade to Windows 10
Posted on 18th March 2017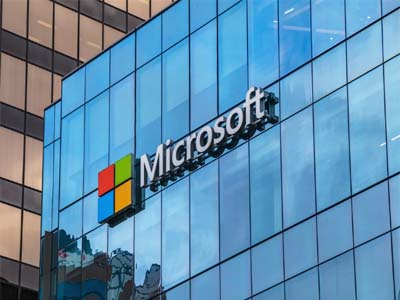 Microsoft has admitted that it is blocking Windows 7 and 8 updates on Intel's seventh generation Core i3, i5, Qualcomm's 8996 and other processors to 'force' users upgrade to Windows 10, a media report said.

According to a report in Forbes on Friday, when a user tries to run Windows Update, Windows is unable to search for new updates generating a message "Code 80240037 Windows Update encountered an unknown error".

"As new silicon generations are introduced, they will require the latest Windows platform at that time for support. This enables us to focus on deep integration between Windows and the silicon while maintaining maximum reliability and compatibility with previous generations of platform and silicon," the report quoted a Microsoft spokesperson as saying.

Microsoft is making sure its runs new silicon on latest Windows and install them on most new-build PCs running these processors.

"While there will be user benefits to this strategy, it also means that Microsoft is taking away a measure of control from users," the report noted.

Intel Skylake processors will also not be supported on Windows 7 and 8 from July. Therefore, its users will have to upgrade to keep the updates coming.
Audit clears Facebook despite Cambridge Analytica leaks
Posted on 21st April 2018
An audit of Facebook's privacy practices for the Federal Trade Commission found no problems even though the company knew at the time that a data-mining firm improperly obtained private data from millions of users — raising questions about the usefulness of such audits. Facebook agreed to outside audits every two years as part of a 2011 settlement with the FTC over its privacy practices.
---
HDFC Bank Q4 net profit rises 20% to Rs4,799 crore
Posted on 21st April 2018
Mumbai: HDFC Bank Ltd on Saturday said its fourth quarter net profit rose 20.28% on the back of higher net interest income and other income.

The bank posted a net profit Rs4,799.28 crore for the three months ended 31 March compared to Rs3,990.09 crore in the year-ago period. Profit was lower than Rs4,858.9 crore estimated by a Bloomberg poll of 22 analysts.
---
---
NORTH KOREA SUSPENDS NUCLEAR, MISSILE TESTS
Posted on 21st April 2018
North Korea on Saturday announced its suspension of all missile tests and shutting down of nuclear test site, saying its quest for nuclear arms was "complete" and it "no longer needed" to test its weapons capability.

"Under the proven condition of complete nuclear weapons, we no longer need any nuclear tests, mid-range and intercontinental ballistic rocket tests, and that the nuclear test site in northern area has also completed its mission," North Korean leader Kim Jong-un was quoted as saying by the state-run KCNA news agency.
---
PNB impounds passports of 150 wilful defaulters
Posted on 21st April 2018
NEW DELHI: Punjab National Bank (PNB), the country's second-largest public sector lender + , has impounded passports of 150 wilful loan defaulters apart from lodging 37 FIRs against those who are not repaying loans as part of its recovery drive.

"The bank has already declared 1,084 wilful defaulters and published photos of 260 such defaulters in newspapers," the bank said in a statement.
---
Be the first person to write a business review for Microsoft forces Windows 7, Windows 8 users to upgrade to Windows 10