Hindustan Organic Chemicals surges 20% on land sale plan to BPCL
Posted on 12th January 2016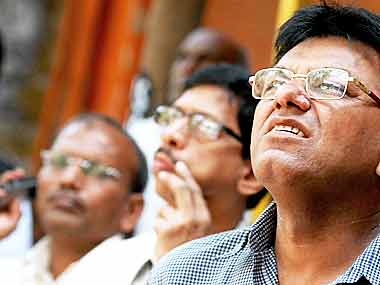 Hindustan Organic Chemicals Limited (HOCL) is locked in upper circuit of 20% at Rs 25.80 on the BSE on back of heavy volumes after the company announced that the board will consider the proposal to sell part of the company's land at Rasayani to Bharat Petroleum Corporation (BPCL).

"A meeting of the board of directors of the company will be held on January 20, 2017, to consider and approve the proposal to sell part of HOCL land at Rasayani to BPCL, proposal to sell land, plant & machinery of C.N.A plant at HOCL Rasayani to ISRO as per Government of India (GOI's) directions, etc," the company said in a BSE filing.

The board will also consider the un-audited financial results of the company for the third quarter ended December 31, 2016, it added.

HOCL had reported a net loss of Rs 80 crore during the first half (April to September) of financial year 2016-17. It had loss of Rs 174 crore in entire previous financial year 2015-16.

At 10:13 am; a combined 2.14 million shares changed hands against an average sub 200,000 shares that were traded daily in past two weeks on the BSE and NSE. There were pending buy orders for 1.79 million shares on both the exchanges.
---
BHEL bags orders worth Rs 10 bn from Telangana State Power Generation Corp
Posted on 20th June 2018
State-run power equipment maker BHEL has bagged two orders worth Rs 10 billion from Telangana.

The orders from Telangana State Power Generation Corporation (TSGENCO) are for supply and installation of emission control equipment at Kothagudem and Bhadradri thermal power stations, BHEL said in a statement.
---
Indian Oil to set up Rs 9 bn ethanol plant in Adityanath's pocket borough
Posted on 20th June 2018
Public sector behemoth Indian Oil is looking to invest almost Rs 9 billion in a greenfield second-generation ethanol plant in Uttar Pradesh.

The plant has been proposed in Gorakhpur, the pocket borough of chief minister Yogi Adityanath, who is keenly following up on the project.
---
Maruti dominates PV segment in May with 7 models in top 10 list
Posted on 20th June 2018
New Delhi, June 20 () Maruti Suzuki India (MSI) maintained its leadership position in the domestic passenger vehicle (PV) market in May as seven of its models featured in the top 10 selling brands.

According to the latest data from Society of Indian Automobile Manufacturers (SIAM), in the top 10 best selling PVs, Maruti's Alto retained the top position in May with the sales of 21,890 units as against 23,618 units a year ago.
---
No pure GST on petrol, diesel; 28% tax plus VAT on anvil under GST
Posted on 20th June 2018
New Delhi, June 20 () A peak tax rate of 28 per cent plus states levying some amount of local sales tax or VAT on petrol and diesel is likely to be the tax structure when the two auto fuels are covered under the GST regime, a top government official said.

The peak GST rate plus VAT will be equal to the present tax incidence, which is made up of excise duty, levied by the central government, and VAT charged by the states.
---
Be the first person to write a business review for Hindustan Organic Chemicals surges 20% on land sale plan to BPCL