Bajaj Auto: Export worries may worsen
Posted on 18th January 2016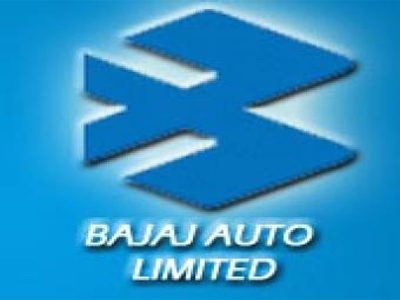 The Bajaj Auto stock was down over three per cent on worries that further adverse currency movement in its key markets like Nigeria could hurt the company's revenues and margins. Nigeria, which accounts for over two-thirds of its Africa exports, is the single largest export market for Bajaj Auto with more than than a third of its export volumes going into that country. Why Nigeria and other key export markets such as Egypt are important is because exports constitute a major portion of the company's revenues at about 45 per cent and an even higher portion of operating profit given these markets fetch better margins. In December, the company's exports fell 12.4 per cent year-on-year which the management attributed to low dollar availability in key export markets such as Nigeria and Egypt. The situation, according to analysts, is expected to continue for some more time impacting the company's export volumes.

While in the past the company has taken price hikes or split the realisations with the distributor to offset the impact of the adverse currency movement, analysts at Axis Capital argue given macro demand issues in these markets especially the crude oil exporting countries, it would be difficult to protect its margins.

While rupee has depreciated against the dollar and is a positive, the currency fall of some of Bajaj's export markets versus the dollar has been higher making imports from India costlier. Moreover, given Chinese players are the biggest competitors, the weakening of the Chinese currency is also a worrying factor for Indian two wheeler makers such as Bajaj Auto.

Given the flattish volume performance in the December quarter, price cuts in export markets and falling share of three wheelers in product mix, the company's top line growth in the December quarter is expected to see a fall, believe analysts at HDFC Securities.

What has helped the company offset some of the export weakness has been the improvement in domestic volumes which were up nearly 17 per cent year-on-year in December. While the newly launched Avenger which is grossing volumes of 20,000 units a month (last year 3,000 units) has helped, the company is banking on a mid-February launch of a bike in the executive (commuter) segment to boost volumes. The management expects domestic volumes to move up from the current 143,000 units a month to about 180,000 units a month going ahead. Analysts, however, say it is a tall order to expect volumes to jump to that level and expect a more realistic incremental volumes of 15,000-16,000 units.
BoB, PNB, other lenders hold 2-day meeting to generate ideas for growth
Posted on 19th August 2019
Public sector lenders, including PNB, BoB and Corporation Bank, have organised a two-day consultation process at branch level, seeking suggestions to make the sector future ready and be a catalyst in economic growth. The consultations were held over a period of two days from August 17-18 under the direction of Department of Financial Services, Ministry of Finance.
---
Sebi to ease buyback norms for companies with housing finance, NBFC arms
Posted on 19th August 2019
Capital markets regulator Sebi is planning to ease its norms for buyback of shares by listed companies, especially those having subsidiaries in housing finance and NBFC sectors. According to top officials, a proposal in this regard is expected to be discussed by Sebi's board at its meeting this week. The repurchase of shares by listed companies is governed by the Buyback Regulations of the Securities and Exchange Board of India (Sebi) as well as by the Companies Act.
---
Paytm promotes CFO Madhur Deora as President
Posted on 19th August 2019
New Delhi: Gearing up for the next phase of growth in consumer Internet and financial services, digital payments player Paytm on Monday announced the promotion of its Chief Financial Officer Madhur Deora as the company's President.

Prior to joining Paytm in October 2016, Deora served as Managing Director in Citigroup's investment banking business.
---
State Bank of India mulls repo-linked home loans for existing borrowers
Posted on 19th August 2019
Kolkata: State Bank of India said it is contemplating extending the benefit of the repo-linked lending rate to the existing home loan borrowers while hoped for better traction in consumer demand in the second half of the fiscal expecting the government to offer fiscal stimulus.
---
Apollo Hospitals' profit focus is key to retaining investor interest
Posted on 19th August 2019
Shares of Apollo Hospitals Enterprise Ltd have gained 10% since it announced its June quarter results on 13 August. With the performance reassuring investors on asset optimization and profit metrics, the stock hit a new 52-week high of ₹1,4687 on Friday.

Losses the company's new ventures, housed under Apollo Health and Lifestyle Ltd, reduced significantly.
---
Be the first person to write a business review for Bajaj Auto: Export worries may worsen