HM to pay part of dues to staff by June 2
Posted on 30th May 2014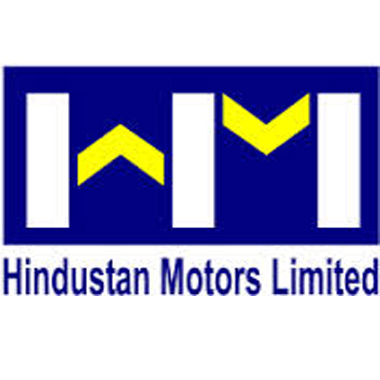 At a meeting with West Bengal Labour Minister Purnendu Bose, the Hindustan Motors management on Thursday agreed to pay a part of the dues to workers by Monday. However, it didn't provide an assurance on reopening the Uttarpara plant.

The company said it needed time to restructure the organisation and significantly reduce its liabilities. "The Hindustan Motors management has said due to huge losses incurred by the company, it was forced to shut the plant…However, they have said they have the intention to reopen the plant. We will continue our talks with the management to ensure reopening of the plant," Bose told Business Standard.

Hindustan Motors chief executive Malay Chowdhury represented the company at the meeting.

Bose expressed the government's displeasure at the fact that the company hadn't informed the state government in advance about suspension of work. "This is uncalled for suspension of work was issued without informing the state," he said.

Hindustan Motors has agreed to pay a part of the workers' dues by June 2. "Following this, there will be another meeting on June 3 to discuss the reopening of the plant," Bose said. Workers' unions say the company is yet to pay salaries for four months to about 2,600 workers.

In a statement after the meeting, Hindustan Motors said, "The company has no intention of suspending work for an indefinite period. But the present cash flow challenges arising out of continuing losses through the past 10 years, increased material cost on account of lower volumes, productivity levels of less than a car an employee a year, compared to the prevailing industry norm of 365 cars an employee a year make the present operational structure unviable and unsustainable to resume operations…The current situation continues to remain challenging, more so as the company is left with no disposable assets or investments that can be utilised to fund cash losses incurred out of operations at Uttarpara."

On Sunday, the Hindustan Motors management had suspended work at its Uttarpara plant, India's oldest automobile factory, which manufactures the once-iconic Ambassador cars. The company cited "low productivity, growing indiscipline, critical shortage of funds, lack of demand for its core product, the Ambassador, and large accumulation of liabilities" as reasons behind the suspension.

Since Sunday, workers' unions have been on sit-in protests at the plant site, demanding the plant be reopened.
ICICI Bank shares gain 3% after setting floor price for QIP issue
Posted on 11th August 2020
Shares of ICICI Bank gained as much as 3 per cent to Rs 374.15 on the BSE on Tuesday after the private lender launched its qualified institutional placement (QIP), setting the floor price at Rs 351.36 per share.

The bank plans to raise up to Rs 15,000 crore to support business growth and create a buffer to absorb any shock from the economic disruption caused by the coronavirus pandemic.
---
Axis Bank raises Rs 10,000 cr via allotment of equity shares to QIBs
Posted on 11th August 2020
Private sector lender Axis Bank on Tuesday said it has raised Rs 10,000 crore through allotment of equity shares to qualified institutional buyers (QIB).

Last week, Axis Bank had set a floor price of Rs 442.19 per equity share for its proposed Rs 15,000-crore qualified institutional placement (QIP).
---
JSW Steel production rises 9% in July at 1.2 million tonnes
Posted on 11th August 2020
JSW Steel, the flagship business of 12 billion dollar JSW Group, on Tuesday reported crude steel production of 12.46 lakh tonnes in July, up 9 per cent from 11.44 lakh tonnes in the previous month.

In July last year, however, it had recorded crude steel production of 13.17 lakh tonnes, it said in a statement. The average capacity utilisation was 83 per cent as against 76 per cent in June.
---
Hyundai Creta's sales milestone, crosses 500,000 mark in domestic market
Posted on 11th August 2020
Hyundai Creta's sales number has touched 5,00,000-mark in the domestic market, the company announced on Tuesday.

Hyundai Creta has been the blockbuster model in the Indian Automobile industry ever since its launch in 2015. Redefining the SUV landscape in India, Creta's supremacy transpires from Hyundai's technological prowess and innovation, outperforming the industry benchmarks in all aspects, said Tarun Garg, Director (Sales, Marketing & Service), Hyundai Motor India Ltd.
---
Dr Reddy's Laboratories launches drug to treat infections in US market
Posted on 11th August 2020
Dr Reddys Laboratories Ltd on Tuesday announced the launch of a generic version of Ciprodex (ciprofloxacin 0.3% and dexamethasone 0.1%) Otic Suspension in the American market, following approval from the US Food and Drug Administration (USFDA).

Ciprodexis used in adults and children 6 months of age or older to treat certain types of infections caused by certain germs called bacteria.
---
Be the first person to write a business review for HM to pay part of dues to staff by June 2