Oracle India keen to ride the cloud momentum
Posted on 7th April 2015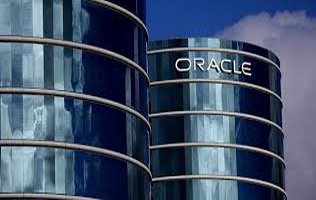 Oracle claimed that it was seeing strong demand for its cloud solutions in India. While the company's Software-as-a-Service (SaaS) business has seen the highest and fastest adoption, Platform-as-a-Service (Paas) is also close behind.

Addressing a media conference, Shailender Kumar, Managing Director, Oracle India, said "one of the top priorities for the company is to 'ride the cloud momentum. More than half the business is from the customer experience space with a third of our business coming from the human capital management (HCM) portfolio."

The company has more than 600 offerings in the cloud space, according to Niraj Kaushik, Vice-President (Applications), Oracle India. "We are the only company to offer PaaS, SaaS, Infrastructure-as-a-Service (IaaS) and Data-as-a-Service (DaaS) environment in the world,'' he said.

"We believe most customers will want to move to the cloud. While originally, the cloud was touted to save costs, the big thing is the agility it offers and cuts on time to market,'' Mr. Kumar said. "Large system integrators are re-jigging their teams to be cloud-ready and offer their customers the service,'' he added.

He said the cloud was more fragmented than the 'on premise' segment and the company charged a premium.
---
---
India ranks 77th on sustainability, 131st in child flourishing index: UN
Posted on 20th February 2020

India ranked 77th on a sustainability index that takes into account per capita carbon emissions and ability of children in a nation to live healthy lives and secures 131st spot on a flourishing ranking that measures the best chance at survival and well-being for children, according to a UN-backed report.

The report was released on Wednesday by a commission of over 40 child and adolescent health experts from around the world. It was commissioned by the World Health Organization (WHO), UN Children's Fund (UNICEF) and The Lancet medical journal.
---
Muthoot Fin hits new high; overtakes PNB, AU Small Fin Bk in m-cap ranking
Posted on 20th February 2020

Shares of Muthoot Finance scaled 7 per cent to hit a new high of Rs 935 on the BSE on Thursday. The stock of India's largest gold financing company, in terms of loan portfolio, surpassed its previous high of Rs 898 touched on Tuesday, February 18, 2020.

A sharp rally in the market price of Muthoot Finance has led to its market capitalisation (market-cap) touching Rs 36,823 crore, the BSE data shows. With this, the company overtook financials like AU Small Finance Bank (Rs 35,657 crore), Punjab National Bank (Rs 35,843 crore) and IDBI Bank (Rs 35,969 crore) in the m-cap ranking.
---
Three killed as crane collapses on sets of Kamal Haasan's 'Indian 2'
Posted on 20th February 2020

Three people were killed while 10 others were injured after a crane collapsed on the set of actor Kamal Haasan's upcoming film 'Indian 2' near Chennai on Wednesday.

While Haasan was unharmed, three people working on the set at EVP Film City in Poonamallee lost their lives.
---
Be the first person to write a business review for Oracle India keen to ride the cloud momentum