Wrestlers' protest in Delhi: What has happened so far? From sexual assault cries to Jantar Mantar clash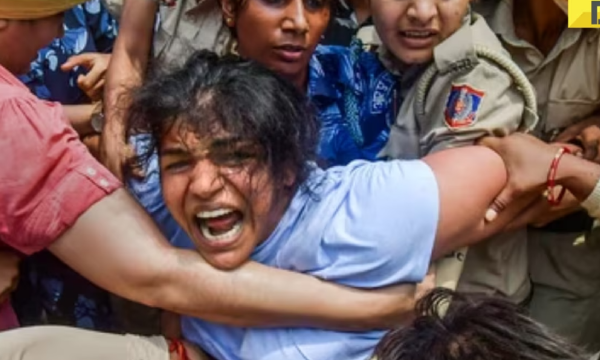 As the wrestlers' protest in Delhi takes another turn after the clash of India's best wrestlers and athletes against the Delhi Police in Jantar Mantar, the issue has now sparked a wave of politics, with many pointing out that the clash took place on the same day as the launch of the new Parliament building.

On May 28, the protesting wrestlers – led by medal-winning wrestlers Bajrang Puniya and Sakshi Malik – clashed with Delhi Police outside of Jantar Mantar, with visuals of many wrestlers being dragged and detained by the authorities during their protest march.

The wrestlers in India have been protesting for over a month now, demanding the resignation of Wrestling Federation of India (WFI) chief Brij Bhushan Sharan Singh, claiming that he has sexually assaulted multiple female athletes during his tenure at the top post.

Wrestlers' protest: What has happened so far?

Some of the top wrestlers in India, including Olympic and Commonwealth medalists Bajrang Punia, Sakshi Malik, and Vinesh Phogat, sat down on a protest over a month ago, demanding that WFI chief Brij Bhushan step down from his post due to strong allegations of misconduct.

WFI chief Brij Bhushan Sharan Singh, an MP from the ruling party BJP, has allegedly sexually assaulted seven female wrestlers during his tenure at the top post, including one minor athlete. The protesting wrestlers have been demanding his immediate arrest and resignation from the post.

Meanwhile, Brij Bhushan has denied all the allegations against him, saying that he is also willing to undergo a narco test to prove the truth.

On the day of the inauguration of the new Parliament building by PM Modi, the wrestlers protesting at Jantar Mantar attempted to march down to the new building but were stopped by the heavy security deployed in central Delhi.

Sakshi Malik and Bajrang Punia were both detained by the Delhi Police as they attempted to march to the new Parliament building, with visuals of them being carried and intervened by authorities surfacing on social media, sparking a major outrage.

The wrestlers are now accusing the central government, led by PM Modi, of siding with their party's MP and not investigating the charges against him with due diligence.