Low-profile billionaire philanthropist Pallonji Mistry passes away at 93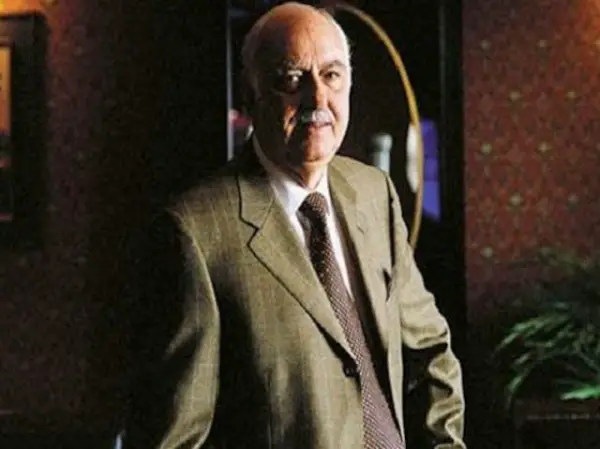 Billionaire philanthropist Pallonji Mistry died early today morning at his home. He was 93.

Mistry, whose family has owned a sprawling construction business for over a century -- the Shapoorji Pallonji Group and 18.4 per cent stake in Tata Sons, is survived by his sons Shapoor and Cyrus and a daughter, Aloo. Mistry was ailing for a long time, group officials said.

Mistry always kept a low profile and was often known as the "phantom of Bombay House" for his indirect influence over the Tata Group affairs. Bombay House is the headquarters of the Tata group. Pallonji's daughter Aloo is married to Noel Tata, half-brother of Ratan Tata.

Mistry was briefly the chairman of ACC, the then Tata group company, in the 1990s and quit soon after the Tata group exited the business. Mistry was a director on the Tata Sons board till 2004.

Group officials describe Mistry as a down-to-earth person who rarely attended social parties.

Pallonji and the Tata group patriarch, Ratan Tata, had a cordial relationship, with Pallonji supporting Ratan Tata in all his decisions, including buying several companies overseas and exiting a few businesses.

Mistry had also divided his shares in Tata Sons and his business equally between his sons a few years ago.

His younger son, Cyrus, was made the chairman of Tata Sons in 2012. The board later removed Cyrus as chairman after having a falling out with Ratan Tata.

A large part of the Mistry family's wealth is attributed to their stake in Tata Sons, the holding company of the Tata group. The sharp rise in Tata group shares has increased Mistry's wealth by several billion dollars in the last five years.

The Shapoorji Pallonji group companies built some of Mumbai's landmark buildings, including the Hong Kong Bank, Grindlays Bank, Standard Chartered Bank and Reserve Bank of India. The group companies also built the Famous Studios at Mahalaxmi.

But the group operated from Colaba in South Mumbai from a nondescript single-story building -- in keeping with the family's tradition to stay away from the limelight.

Interestingly, the biggest blockbuster of its time in Hindi cinema, Mughal-e-Azam (1960), was produced by Pallonji's father and was re-released by the family after it was digitally coloured in 2004. The family did not invest in the movie business after that.