35 Lok Sabha MPs allocate Rs 1 cr from MPLADS fund to fight Coronavirus
Posted on 30th March 2020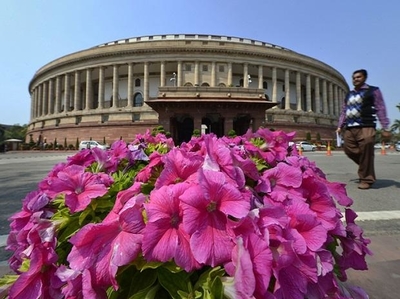 Following Lok Sabha Speaker Om Birla's appeal, nearly three dozen MPs have allocated Rs 1 crore from their Members of Parliament Local Area Development Scheme (MPLADS) fund to local authorities to tackle the coronavirus pandemic.

In a letter to all Lok Sabha members on Saturday, Birla said the country is passing through a tough phase due to coronavirus (Covid-19) and "as public representatives it is our duty to stand with the people".

He had requested the MPs to allocate Rs 1 crore from their MPLADS fund to local authorities to tackle the spread of coronavirus (Covid-19).

Sources in the Lok Sabha secretariat said around 35 MPs have sent their consent forms for allocation of the money from their MPLADS fund to fight coronavirus.

Earlier, Birla had announced that he would give his one month's salary to the Prime Minister's National Relief Fund.

The total number of coronavirus cases in India rose to 1,024 on Sunday, including 27 deaths, according to the Union Health Ministry.
Abu Dhabi-based Mubadala to invest over Rs 9000 crore in Jio Platforms
Posted on 5th June 2020
Abu Dhabi-based investor Mubadala will buy a 1.85% stake in Jio Platforms for 9,093.6 crores.

Mubadala Investment Company (Mubadala) will invest Rs 9,093.60 crore in Jio Platforms at an equity value of Rs 4.91 lakh crore and an enterprise value of Rs 5.16 lakh crore. Mubadala's investment will translate into a 1.85% equity stake in Jio Platforms on a fully diluted basis, Reliance Industries Limited (RIL) said in a statement on Friday.
---
COVID-19 patient dies a day before hearing of his plea for bed in Delhi High Court
Posted on 5th June 2020
A petition moved by an 80-year-old COVID-19 patient in Delhi, praying for a bed in some government hospital with a ventilator facility, has been listed for hearing in the Delhi High Court on Friday. Ironically, before the court could pass any order, the patient succumbed to his illness on Thursday.

In his plea, the patient alleged that he fell ill on May 25 and was taken to a private hospital. There he was kept adjacent to a coronavirus patient and caught infection allegedly due to the negligence of the said hospital. He was then put on the ventilator.
---
---
---
Plea in Delhi HC to bring PM-CARES under RTI
Posted on 5th June 2020
A Public Interest Litigation (PIL) moved in Delhi High Court has sought directions that PM CARES Fund be brought under the ambit of Right to Information Act (RTI) and be made transparent.

The petition said that PM CARES is a 'public authority' within the ambit of Section 2(h) of the RTI and prayed for a direction to the trust to display the details of the fund collected and the purpose it is being utilized for, on its website.
---
Be the first person to write a business review for 35 Lok Sabha MPs allocate Rs 1 cr from MPLADS fund to fight Coronavirus