IT shares rally on value buying; TCS, HCL Tech, Wipro gain over 10%
Posted on 20th March 2020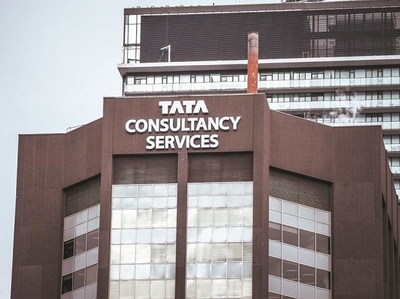 Shares of information technology (IT) companies rallied by up to 14 per cent on the National Stock Exchange (NSE) on Friday after Accenture reported a better-than-consensus Q2 performance. Meanwhile, the Rupee hit a new low on Thursday, falling below 75 against the US dollar for the first time.

Tata Consultancy Services (TCS), HCL Technologies, Wipro, MindTree, and NIIT Technologies gained in the range of 10 per cent to 14 per cent on the NSE as investors indulged in some value-buying as valuations turned attractive after the recent fall in stock prices. Infosys, Tech Mahindra, Tata Elxsi and Hexaware Technologies gained between 8 per cent and 9 per cent.

At 01:05 pm, Nifty IT index, the top gainer among sectoral indices, was up 10.6 per cent, as compared to nearly 5.2 per cent gain in Nifty 50 index.

In the past one month, the IT index has slipped 32.3 per cent factoring in potential demand shocks from COVID-19 spreading to key client markets (US/ Western Europe), an oil price shock and potential impact on global growth.

Despite the strong results, Accenture lowered its FY20 revenue guidance to 3-6 per cent YoY local currency growth (vs. 6-8 per cent YoY local currency growth earlier) with a more-than-normal range for the Q3FY20 (quarter ending May'20). The company had reported its Q2FY20 (fiscal year ending Aug'20) results on Thursday.

"Accenture's revenue guidance cut confirms our fears around a possible hit to revenue growth for Indian techs in H1FY21 due to global growth scare and potential reset to client situations. We continue to believe that Indian IT's FY21 growth prospects remain at risk, a significant contrast to the view that had gained currency post Dec'19 quarter results across the Street of normalization/improvement in revenue growth in CY20/FY21," analysts at Emkay Global Financial Services said in IT sector update.

The brokerage firm, however, retained cautious view on Indian tech companies although significant price damage in CY20 YTD has made valuations attractive across some names.

"Indian IT firms have limited direct exposure to worst impacted geographies from the COVID-19 outbreak. The key headwinds for Indian IT firms is indirect impact from industries affected in China and the virus driving travel bans/restrictions into western client markets," analysts at JP Morgan said.

The four scenarios for the impact from 1-1.5 per cent revenue impact in the mild case, 2-3 per cent in medium impact (most likely), through 4-6 per cent in a mild recession and 8-12 per cent in a GFC type scenario. This will be counterbalanced by 5-9 per cent earnings support from INR, it saoid.
Ram Temple Bhoomi Pujan: Ayodhya begins ritual with 'Gauri Ganesh puja'
Posted on 3rd August 2020
The rituals preceding the 'bhoomi pujan' of the Ram temple began here on Monday with an elaborate 'Gauri Ganesh' puja.

The three-day rituals that will culminate with the 'bhumi pujan' that will be performed by Prime Minister Narendra Modi on Wednesday, began with the Ganesh puja that is considered mandatory for all major occasions in the Hindu religion.
---
Delhi Riots: Ex-AAP councillor Tahir Hussain confesses to being mastermind behind communal violence
Posted on 3rd August 2020
The Special Investigation Team (SIT) team of Delhi Police said on Sunday that Tahir Hussain has admitted to his role in the northeast Delhi riots that took place in the month of February against the Citizenship Amendment Act (CAA).

Police said that during the interrogation the now suspended AAP councillor revealed that he wanted to teach Hindus a lesson using his political power and money. He told police that he was the mastermind of the northeast Delhi riots.
---
Officer probing Sushant's death 'forcibly quarantined' in Mumbai: Bihar DGP
Posted on 3rd August 2020
Bihar DGP Gupteshwar Pandey on Sunday charged that Vinay Tiwari, the IPS officer from Patna who is in Mumbai to probe a case related to Bollywood actor Sushant Singh Rajput's death, has been forcibly quarantined by civic authorities in the metropolis.

Tiwari is heading a Bihar Police team which is in Mumbai to investigate an abetment to suicide case on the basis of a complaint filed by the late actor's father in Patna.
---
Fuel demand recovery stalled in July amid Covid lockdown, prices: Report
Posted on 3rd August 2020
Fuel prices rose but demand recovery stalled in July as people remained indoors owing to the coronavirus induced lockdown in several states. While demand for diesel in July dropped 12.5 per cent over June, Petrol sales in July also fell 1 per cent, Economic Times reported.

Meanwhile, the sale of aviation turbine fuel (ATF) rose 3.8 per cent in July from a month earlier but is down 65 per cent from the July of 2019 due to the absence of international flights and limited domestic operations.
---
Gujarat's coronavirus tally rises to 63,675, death toll jumps to 2,487
Posted on 3rd August 2020
Gujarat saw 1,101 new coronavirus cases on Sunday, taking its total to 63,675, while the death toll rose to 2,487 with 22 patients succumbing.

The state recorded 28,795 cases during July, and in the first two days of August, 2,237 cases have been registered.
---
Be the first person to write a business review for IT shares rally on value buying; TCS, HCL Tech, Wipro gain over 10%