Alkem Labs hits record high, soars 8% on strong Q3 results, dividend bounty
Posted on 10th February 2020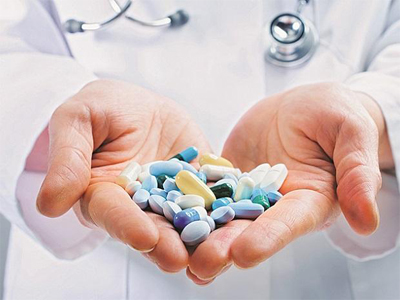 Shares of Alkem Laboratories surged 8 per cent to hit a new high of Rs 2,699, on the BSE, on Monday after it reported a strong 56.8 per cent year on year (YoY) growth in consolidated profit before tax (PBT) at Rs 40.46 crore for the December quarter (Q3FY20). The pharmaceuticals company had PBT of Rs 25.81 crore in the year ago quarter.

Meanwhile, the board of directors of the company declared an interim dividend of Rs 22 per equity share for the financial year 2019-20. The company has fixed Saturday, February 15, 2020 as the record date for the purpose of payment of interim dividend.

Alkem Labs posted a 88.6 per cent YoY jump in its consolidated net profit at Rs 382 crore during the quarter under review on the back of healthy revenue growth and significant improvement in earnings before interest, tax, depreciation, and amortisation (Ebitda) margins.

Revenue from operations, meanwhile, grew by 13.3 per cent YoY during the quarter, accompanied by 450 basis points YoY improvement in Ebitda margin to 20.8 per cent from 16.3 per cent in the previous year quarter.

The management said the company's outperformance in the Indian market is driven by strong brands, effective sales and marketing strategies, and new product launches. In the US market too, it grew at a healthy pace on the back of new product launches. The company's efforts towards cost optimization and process improvement are steadily reflecting in financials, it added.

"Alkem is one of the few companies in the pharma space that is likely to report a consistent profit growth as investments in the domestic chronic space (around 2,100 reps) are largely behind the company, and it is not only likely to continue growing above market but new business will come at much higher margins," analysts at Antique Stock Broking said in a result review note.

"US is clocking $ 300 million with 10-12 annual launches, has sufficient capacity for the next 3-4 years, and R&D spends are unlikely to exceed 6 per cent of revenue. Thus operating leverage is likely to be seen. Besides, softening of API prices and long-term API procurement contracts mean that gross margins are unlikely to slip below 60-61 per cent in the next couple of years. The only risk is the prolonged shutdown in China due to coronavirus fears," it added. The brokerage firm maintains 'buy' rating on the stock with target price of Rs 2,840 per share.

At 10:05 am, the stock was trading 6 per cent higher at Rs 2,647 on the BSE, as against a 0.57 per cent decline in the S&P BSE Sensex. A combined 2,72,445 shares have changed hands on the counter on the NSE and BSE so far.
Oil prices skids after Saudi-Russia talks, stocks jump on Covid-19 slowdown
Posted on 6th April 2020
Oil prices skidded on Monday after Saudi-Russian negotiations to cut output were delayed, keeping oversupply concerns alive, while stocks jumped as investors were encouraged by a slowdown in coronavirus-related deaths and new cases.

In currency markets, sterling fell after the British Prime Minister was admitted to the hospital following persistent coronavirus symptoms as the pandemic rapidly spreads.
---
Coronavirus outbreak: Govt gives approval to 13 states to procure pulses
Posted on 6th April 2020
The Central government has given a blanket approval to 13 states to immediately start procuring chana (gram) and masoor (lentil), the two big pulses grown during the rabi season. The Centre has also cleared Rs 1,250 crore for purchasing around 258,000 tonnes of both the pulses.

These 13 states won't require any formal approval from the Centre before starting procurement. The states can start procuring up to 25 per cent of the produce immediately, without waiting for a formal clearance of their proposal from the Centre.
---
UNSC likely to discuss coronavirus crisis this week after 9 members call for meet
Posted on 6th April 2020
A pandemic that has so far claimed nearly 70,000 lives and has affected over 12.7 lakh people globally, putting almost half of the world's population under lockdown, is yet to be discussed by the United Nations in what is seen as a failure of the world body in a time of such an unprecedented crisis. This may, however, change soon with the United Nations Security Council (UNSC) likely to discuss the novel coronavirus outbreak this week.

The UNSC in its release on the this week's agenda has said that it could discuss the COVID-19 pandemic. A meeting this week on this issue is possible.
---
PF subscribers can now rectify date of birth online using Aadhaar
Posted on 6th April 2020
The Provident Fund subscribers can now rectify their date of birth in EPFO records to ensure that their UAN is KYC compliant, the Employees Provident Fund Organisation (EPFO) said on Sunday.

EPFO has issued revised instructions to its field offices in this regard.

The decision has been taken to extend the availability and reach of online services in the wake of the COVID-19 pandemic.
---
Coronavirus Pandemic: Italy, Spain see drop in daily death toll
Posted on 6th April 2020
Italy and Spain, the two European nations with the highest coronavirus death toll, saw a significant drop in the daily casualty numbers on Sunday, with officials hoping the trend to continue.

In Italy, daily coronavirus death toll plunge to its lowest in over two weeks. The 525 official COVID-19 fatalities were the lowest in the country since 427 deaths were registered on March 19.
---
Be the first person to write a business review for Alkem Labs hits record high, soars 8% on strong Q3 results, dividend bounty