ONGC on gas leak report: No leakage at Uran plant; all precautionary measures taken
Posted on 25th September 2019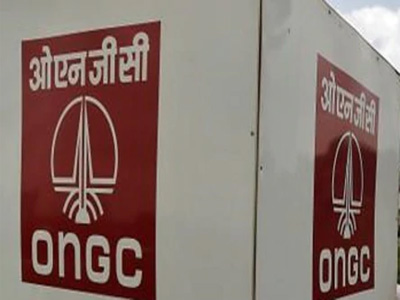 State-owned Oil and Natural Gas Corporation (ONGC) on Wednesday said that there is no leakage at its Uran plant days after a gas leak was reported from the facility. The smell of hydrocarbon was felt today early morning that spread due to incessant rains, India's largest oil and natural gas company said. "At ONGC Uran plant smell of hydrocarbon felt early Morning which was spread due to incessant rains. There is no leakage. All precautionary measures in place. Plant is running normal.There is nothing to panic," ONGC tweeted on Wednesday. ONGC contributes 70 per cent to the domestic production.

On September 3, 2019, three people lost their lives in a major fire that broke at ONGC's gas processing plant at Navi Mumbai's Uran. Many others were left injured in the accident. "A fire broke out in stormwater drainage early morning in Uran oil and gas processing plant. ONGC fire services and crisis management team immediately pressed into action. Fire is being contained. No impact on oil processing. Gas diverted to Hazira Plant. The situation is being assessed," ONGC said in a tweet.

In Q1FY19, ONGC reported a 3.9 per cent year-on-year fall in net profit at Rs 5,904 crore for the on account of declining oil prices and production. ONGC's gross revenue slipped by 2.4 per cent to Rs 26,555 crore as against Rs 27,213 crore in the same quarter last year. On a consolidated basis, net profit declined 24.4 per cent YoY to Rs 7,043 crore, while gross revenue slipped marginally by 0.8 per cent to Rs 1,09,515 crore. Shares of ONGC were trading at Rs132.55, down 0.95, or 0.71 per cent on NSE at the time of reporting.
Coronavirus going airborne? WHO acknowledges 'emerging evidence' from 239 scientists in 32 countries
Posted on 8th July 2020
In a mildly alarming update, the World Health Organisation (WHO) on Tuesday acknowledged that there is "evidence emerging" which shows that the SARS-CoV-2 coronavirus might be spreading 'airborne', leading to a whole new timorous dimension to the raging coronavirus disease (COVID-19) pandemic outbreak.

Maria Van Kerkhove, technical lead on the COVID-19 pandemic at WHO, told a news briefing on Tuesday, We have been talking about the possibility of the airborne transmission and aerosol transmission as sone of the modes of transmission of COVID-19.
---
Telangana coronavirus update: 1,879 new cases push tally to over 27,000
Posted on 8th July 2020
The spike in the number of Covid-19 cases continued in Telangana with 1,879 new infections on Tuesday, pushing the states tally to over 27,000.

For the fourth time in five days, the state reported over 1,800 cases. With this, the total number of infections rose to 27,612.
---
Gold price slides Rs 188 to Rs 48,444 per 10 gm, silver is 48,870 per kg
Posted on 8th July 2020
Gold prices on Wednesday dropped Rs 188 to settle at Rs 48,444 per 10 gram while silver prices also plunged Rs 463 from Rs 49,333 to close at Rs 48,870 per kg, according to the Indian Bullion and Jewellers Association.

Gold jewellery prices vary across India, the second-largest consumer of the metal, due to excise duty, state taxes, and making charges.
---
US airlines reach deal on govt loans as Covid-19 threatens demand, jobs
Posted on 8th July 2020
The largest U.S. air carriers have all signed letters of intent on federal loans to help them weather the novel coronavirus, with United Airlines warning employees on Tuesday that a surge in outbreaks was hitting bookings, threatening a travel rebound and jobs.

United employees should expect to receive as soon as this week notices about potential furloughs effective Oct. 1, the airline said in a regulatory filing.
---
GMR completes stake sale in airport biz to Groupe ADP, gets Rs 4,565 cr
Posted on 8th July 2020
France's Groupe ADP has infused Rs 4,565 crore, which is the second tranche of investment, in GMR Airports Limited (GAL) to conclude its deal to purchase a total of 49 per cent shareholding in the company, said an official statement.

The GAL manages airports at Delhi and Hyderabad. On February 21, the company had announced that Groupe ADP would acquire 49 per cent stake in it for 10,780 crore.
---
Be the first person to write a business review for ONGC on gas leak report: No leakage at Uran plant; all precautionary measures taken