ITC shares up 9% as no cess on cigarettes was increased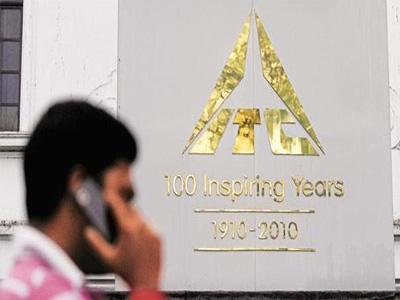 Mumbai: Shares of ITC Ltd on Monday surged over 9%, its biggest jump since March 2016, after the GST Council meeting did not announce any increase in cess on cigarettes.
The stock touched a high of ₹260.30 on the BSE and gained as much as 9.3%, its maximum gain since March 2016. At 9.40 am, the scrip was trading at ₹256.30, up 7.6% from its previous close. The stock's market cap increased by nearly $3.66 billion.
Rivals, Godfrey Phillips India rose 2.56%, VST Industries gained 4.46% and Golden Tobacco advanced 4.3%
"No increase in cess and e-cigarettes ban announced earlier in the week is a big positive for ITC," said Jefferies India in a 23 September note.
"We now see a high probability of no cess hike in FY20, which would mark a second consecutive year of stable and rational taxation, which is helping recoup lost volumes from the illicit segment," Jefferies India added.
On 9 September, the government banned electronic cigarettes amid growing fears over the health risks posed by vaping. The government, on Wednesday, made manufacture, import, sale, distribution and advertisements of e-cigarettes a cognizable offence.
According to Jefferies India ban is also positive for ITC as e-cigarettes would potentially have resulted in a loss of market share in the medium term.
Given the sharp de-rating in line with global tobacco companies over the past couple of years and "the stock trading below -1 std dev valuation, the risk-reward seems attractive given an earnings boost of ~12% with the lower corp tax rate," the brokerage firm added.