Jio vs Airtel vs Vodafone vs BSNL: Know offers on broadband and fibre plans under Rs 1,000
Posted on 24th August 2019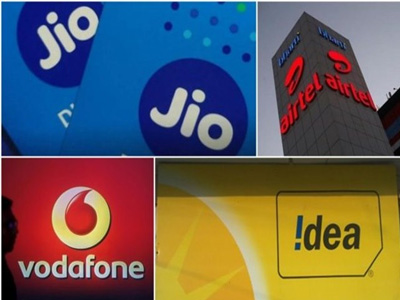 With JioFibre set to be launched on September 05, 2019, telecom players are revising their plans in a bid to maintain their share in the industry and hence increase their revenue despite continually losing their subscribers to the Reliance juggernaut.

And it is not just telecom companies who are doing this, DTH service Tata Sky too made an announcement this week offering free additional months of usage to its subscribers. However, the offer will only be valid only for those who have the annual payment plans. Subscribers must note that the latest offer by DTH has only been made available in a few select cities whereas the extra validity is only valid on unlimited plans. Besides this, other cities too will get extra validity on fixed data plans.

Meanwhile, BSNL announced on Friday that the annual broadband plans which are set over Rs 399 will now bundle Amazon Prime membership which is worth Rs 999 for free, Telecom Talk reported. Previously, the State-run telco had offered Amazon Prime subscription for free with broadband plans priced over Rs 499, however now, the internet service provider has added the Rs 399 affordable broadband plan in the mix too.

However, the big players still remain Reliance Jio, Airtel and Vodafone-Idea. In view of the latest offers, companies have launched long term plans on broadband fibre.
Smog blankets Delhi-NCR as air quality remains in severe category
Posted on 13th November 2019
The Air Quality Index (AQI) in Delhi-NCR has once again entered into the severe category on Wednesday with PM level crossing the 500-mark at some places.

Major pollutants PM 2.5 at 500 & PM 10 were at 497, both in the severe category in Lodhi Road area, according to the Air Quality Index (AQI) data.
---
Onion prices are fueling inflation in India but RBI may still ignore it
Posted on 13th November 2019
India's headline inflation probably breached the central bank's 4% medium-term threshold last month, but that surge -- driven by high onion prices -- is unlikely to distract monetary policy makers from their focus on growth.

Economists pegged the gains in consumer prices at 4.35% in October, according to the median of 33 economists surveyed by Bloomberg. That would be the first above-4% print since July 2018 and the highest since June last year.
---
India to be a top player in data-driven world of next decade: Michael Dell
Posted on 13th November 2019
The data king of the world and founder of IT giant, Dell Technologies, Michael Dell feels that the next decade would be driven and shaped by data, and India could be one of the significant players.

In an exclusive interview with IANS, here at the company's Global headquarters the American billionaire businessman and Chairman of Dell, one of the world's largest technology companies said that India figures as the topmost destination for his enterprise in the years to come.
---
Karnataka: SC upholds disqualification of 17 MLAs; allows them to recontest
Posted on 13th November 2019
The Supreme Court on Wednesday upheld the disqualification of 17 Congress-JD(S) MLAs in Karnataka on orders of the Speaker but allowed them to contest the December 5 bypolls.

The court struck down the portion of the Speaker's order by which the legislators were disqualified till the end of the 15th Karnataka Assembly.
---
MSTC up 91% in 12 days; Chhattisgarh govt appoints co its selling agent
Posted on 13th November 2019
Shares of MSTC continued their northward journey, rallying 18 per cent to Rs 181 on the BSE on Wednesday after the Chhattisgarh government appointed the company as its selling agent.

The stock of the state-owned e-commerce firm was trading at its highest level since listing on March 29, 2019. In the last 12 trading days, it has soared 91 per cent, as compared to a 3.3 per cent rise in the S&P BSE Sensex.
---
Be the first person to write a business review for Jio vs Airtel vs Vodafone vs BSNL: Know offers on broadband and fibre plans under Rs 1,000