Cipla: India business reset and emerging market challenges crimp earnings expectations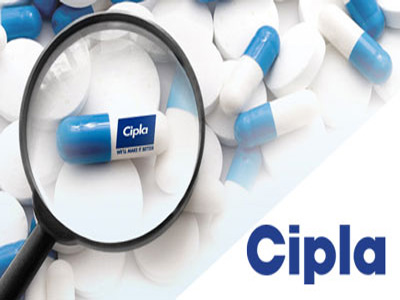 Shares of pharmaceutical major Cipla Ltd lost about 3% leading the losses in the NSE Nifty stocks at Wednesday noon trade. The deceleration in India business came as a negative surprise. Revenues in India, the largest business market for Cipla, dropped 12% as the company re-aligned its distribution channel.
Data from pharmaceutical market research company AIOCD Pharmasofttech AWACS Pvt. Ltd did indicate a slowdown in Indian pharmaceutical market in April-June this year. But the slowdown is more pronounced at Cipla. "India business ex one-offs growth slowed to low single digit and was the key negative," Piyush Nahar, analyst at Jefferies India Pvt Ltd said in a note.
Revenues from other emerging markets dropped as well. The US business made-up for the loss of momentum in India and other emerging markets. Revenues in North America jumped 61% on scale-up on limited competition drugs.
Total revenues grew 1%. Better product mix and change in accounting norms helped the company report 25% rise in operating earnings.
Kedar Upadhye, chief financial officer of Cipla says the distribution realignment will have transitory impact and the business should return to the growth path from next quarter onwards.
But slowdown in India and challenges in global tender business, from which Cipla derives notable revenues, are making investors wary.
Further as the benefit from recently launched limited competition drugs fades in the US, growth in the country is expected moderate. "While current headwinds are expected to subside in coming quarters, a new headwind in the form of declining gSensipar sales will hit in Q2. We estimate gSensipar contributed ~$35million in Q4FY19 and Q1FY20. However, this is expected to decline significantly in Q2 due to increased competition and related price erosion. We estimate Q2FY20 revenue to reset to ~ $125million (US revenues stood at $161 million in Q1) due to absence of limited competition product launches in H1. The management expects further limited competition product launches only in H2," SBICAP Securities Ltd said in a note.
The revenue moderation in the US and challenges in emerging markets can soften Cipla's profitability in near term, analysts fear. "Q1 will, in our view, mark the near-term peak in margins and EBITDA for Cipla. Going forward, lower gSensipar sales, higher R&D and continued impact on India and emerging markets will drive lower margins," Jefferies adds.
The concerns are crimping near term earnings expectations, even as the management expects the company to return to the growth path before the end of this calendar year on new products and India business stabilization.