China urges India to join war against protectionism amid trade spat with US
Posted on 20th July 2019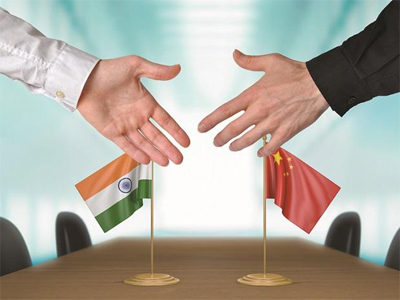 China has said it values India's concerns on the bilateral trade imbalance and is willing to discuss new approaches to address the issue and asked New Delhi to join Beijing in its fight against "unilateralism and protectionism" amidst a bruising trade war with the US.

India for long has been pressing China to open its pharmaceutical market for Indian pharma exports to address the yawning trade deficit which last year according to Chinese figures, crossed $57 billion in a $95.5 billion trade.

China's new Ambassador to India Sun Weidong said, "China highly values India's concerns on trade imbalance. But I have to point out that we have never deliberately pursued a trade surplus against India."

China for its part, Sun said has taken measures to increase import of rice and sugar and accelerated the process of review and approvals of Indian pharmaceuticals and agricultural goods.

He said latest figures show that China's imports of Indian goods grew by 15 per cent and more Indian goods have found their way to the Chinese market.

India's export of agricultural goods to China last year actually doubled, he said.

"According to the statistics in the first half this year, India's trade deficit against China is down by five per cent. So I am convinced that with the concerted efforts the issue of trade imbalance between India and China will be gradually addressed," he said.

"China and India have various channels for dialogue to talk about issues like trade imbalance. We are willing to discuss and find new approaches to address the trade imbalances with our Indian friends," he said.

"According to the statistics in the first half this year, India's trade deficit against China is down by five per cent. So I am convinced that the with the concerted efforts the issue of trade imbalance between India and China will be gradually addressed," he said.

Sun also asked India to join China in the fight against unilateralism and protectionism, a reference to US President Donald Trump's policy using tariffs as a weapon to assert his America first policy.

Trump kicked off a trade war with China last year by slapping 25 per cent duties on more than $250 billion of Chinese imports, demanding Beijing to reduce massive trade deficit which climbed to over $539 billion.

He is also insisting on China to workout verifiable measures for the protection of intellectual property rights (IPR), technology transfer and more access to US goods to Chinese markets.

Both the countries have imposed additional tariffs on billions of dollars' worth of their exports to each other.

There has been a trade friction between India and the US on several issue.

India wants foreign companies to store data locally and announced a review of the rules around e-commerce, moves that alarmed U.S. technology and financial giants.

Trump announced that he would cancel a preferential trade status for India that had allowed $5.6 billion in Indian imports to enter the United States duty-free.

About two weeks later India retaliated, announcing tariff hikes on 28 American products including almonds, apples and lentils.

"By doing so we can ensure international order will become just and rational so as to uphold the shared interests of the developing countries," he said.

Without directly referring to China's current trade war with the US and India's trade frictions with America, Sun said "we are facing unprecedented challenge that is unseen in a century".

"We are both faced with the challenges from unilateralism and protectionism. So we have to resolutely defend the multilateralism and economic globalisation and stand against unilateralism and protectionism," he said.

Without directly referring to concerns in India over China's big push into South Asia with huge investments in Nepal, Bangladesh and Sri Lanka, Sun referred to Beijing's proposal in the past for a China-India Plus approach to address the issues involving these countries.

"We also need to build the China-India Plus mechanism to better promote the regional infrastructure connectivity to ensure better synergy of policy and strategies between countries," he said.
Auroinbo recalls heartburn drug ranitidine, two others from US market
Posted on 6th December 2019

Aurobindo Pharma Limited has initiated a nationwide recall of three drugs from the US, two of them due to manufacturing issues. The development comes close on the heels of the regulatory compliance issues being faced by several of its manufacturing facilities back home.

These three products include heartburn drug Ranitidine that the US Food and Drug Administration(US FDA) had recently asked the companies to withdraw from the market owing to the presence of carcinogenic nitrosodimethylamine (NDMA) compound above the daily acceptable intake limits in the formulation.
---
MTPL to set up off-highway tyre facility in Gujarat, invest $107 million
Posted on 6th December 2019

Mahansaria Tyres Private Limited (MTPL) will set up a $107-million facility to manufacture off-highway tyres in Gujarat, backed by International Finance Corporation (IFC) through equity and loan.

IFC will provide a loan of up to $30 million and it will buy a stake in MTPL for up to $7.74 million.
---
Growth of world cities to decline in 2020-21 amid global slump: Research
Posted on 6th December 2019

The blockbuster growth in the world's major cities in recent years will slow sharply in 2020 and 2021 as the global trade slowdown takes its toll, according to new research.

Nine of the top 10 biggest global cities will slow next year, with the stars of the US Silicon Valley showing the most dramatic signs of slamming on the brakes, Oxford Economics researchers found in a report provided to AFP.
---
Mahindra & Mahindra nears 52-week low; stock slips 12% in one month
Posted on 6th December 2019

Shares of Mahindra & Mahindra (M&M) slipped 2 per cent to Rs 512 on the BSE on Friday and was trading close to its 52-week low level. The car & utility vehicles maker's stock is less than 2 per cent away from its 52-week low price of Rs 503, touched on August 14, in intra-day trade.

In past one month, M&M has underperformed the market by falling 12 per cent as the company's tractor sales delivered disappointing performance.
---
Vodafone Idea will shut shop if govt doesn't provide relief: KM Birla
Posted on 6th December 2019
Vodafone Idea Ltd, India's third largest mobile service provider, will shut down if the government does not provide relief on the liability it faces in past statutory dues following a Supreme Court order, its billionaire chairman Kumar Mangalam Birla said on Friday. "If we we are not getting anything then I think it is end of story for Vodafone Idea," Birla said at the HT Leadership Summit when asked about the future of Vodafone Idea in absence of a government relief on payment of Rs 53,038 crore dues.
---
Be the first person to write a business review for China urges India to join war against protectionism amid trade spat with US