HDFC to raise up to Rs 3,000 cr via bonds to augment long-term capital
Posted on 11th July 2019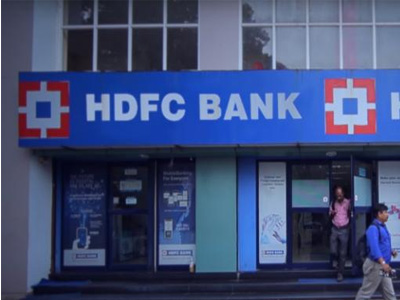 New Delhi: HDFC Ltd will raise up to Rs 3,000 crore by issuing bonds on a private placement basis to shore up its long-term capital needs.,p>The 'HDFC Series V-006 11th July, 2014' secured redeemable non-convertible debentures will have an issue size of Rs 2,000 crore with an option to retain oversubscription up to Rs 3,000 crore, HDFC said in a regulatory filing.

"The object of the issue is to augment the long-term resources of the corporation. The proceeds of the present issue would be utilised for financing or refinancing the housing finance business requirements of corporation," it said.

The coupon rate on the bonds is 7.99 per cent per annum payable annually.

The issue opened on Wednesday and closed the same day.

The mortgage lender said the date of allotment of the bonds is July 11, 2019.
Auroinbo recalls heartburn drug ranitidine, two others from US market
Posted on 6th December 2019

Aurobindo Pharma Limited has initiated a nationwide recall of three drugs from the US, two of them due to manufacturing issues. The development comes close on the heels of the regulatory compliance issues being faced by several of its manufacturing facilities back home.

These three products include heartburn drug Ranitidine that the US Food and Drug Administration(US FDA) had recently asked the companies to withdraw from the market owing to the presence of carcinogenic nitrosodimethylamine (NDMA) compound above the daily acceptable intake limits in the formulation.
---
MTPL to set up off-highway tyre facility in Gujarat, invest $107 million
Posted on 6th December 2019

Mahansaria Tyres Private Limited (MTPL) will set up a $107-million facility to manufacture off-highway tyres in Gujarat, backed by International Finance Corporation (IFC) through equity and loan.

IFC will provide a loan of up to $30 million and it will buy a stake in MTPL for up to $7.74 million.
---
Growth of world cities to decline in 2020-21 amid global slump: Research
Posted on 6th December 2019

The blockbuster growth in the world's major cities in recent years will slow sharply in 2020 and 2021 as the global trade slowdown takes its toll, according to new research.

Nine of the top 10 biggest global cities will slow next year, with the stars of the US Silicon Valley showing the most dramatic signs of slamming on the brakes, Oxford Economics researchers found in a report provided to AFP.
---
Mahindra & Mahindra nears 52-week low; stock slips 12% in one month
Posted on 6th December 2019

Shares of Mahindra & Mahindra (M&M) slipped 2 per cent to Rs 512 on the BSE on Friday and was trading close to its 52-week low level. The car & utility vehicles maker's stock is less than 2 per cent away from its 52-week low price of Rs 503, touched on August 14, in intra-day trade.

In past one month, M&M has underperformed the market by falling 12 per cent as the company's tractor sales delivered disappointing performance.
---
Vodafone Idea will shut shop if govt doesn't provide relief: KM Birla
Posted on 6th December 2019
Vodafone Idea Ltd, India's third largest mobile service provider, will shut down if the government does not provide relief on the liability it faces in past statutory dues following a Supreme Court order, its billionaire chairman Kumar Mangalam Birla said on Friday. "If we we are not getting anything then I think it is end of story for Vodafone Idea," Birla said at the HT Leadership Summit when asked about the future of Vodafone Idea in absence of a government relief on payment of Rs 53,038 crore dues.
---
Be the first person to write a business review for HDFC to raise up to Rs 3,000 cr via bonds to augment long-term capital