NTPC, WBPDCL provide life support to insolvent DCIPS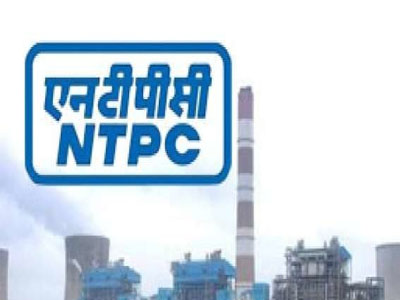 Insolvent DC Industrial Plant Services (DCIPS) has been given a window in getting handed over as a going concern with West Bengal Power Development Corporation (WBPDCL) and NTPC continuing to renew its old contract beyond the stipulated time frame. DCIPS, already a negative networth company, cannot participate in fresh tenders, since it would not match the financial criteria that an open tender would demand. Hence the state power generating agencies have been renewing the contracts of DCIPS on a short term basis to provide it an window to get handed over as a going concern.
This though attracts Section 226 of the Constitutuon against the state generating units, this was the only way out to keep DCIPS, pioneer in ash handling, surviving, a DCIPS official said. Section 226 of the Constitution deals in forcefully occupying government jobs and depriving equal opportunity.
DCIPS has been posting losses for the last three years and it became a negative networth company since 2017. The company's current networth stands at around Rs 80 crore. So it was not eligible to participate in any new tender and completely bank on extensions to keep going.
The Kolkata bench of the National Company Law Tribunal (NCLT) ordered corporate insolvency resolution process against DCIPS on July 30 last year. Although initially the resolution professional received three expression of interests that of NTPC GE Power Services, Mecgale Pneumatics and Aka Logistics, Mecgale remained the sole bidder after the two withdrew from the fray.
The NCLT has admitted claims of above Rs 268.75 crore of financial creditors comprising Indian Overseas Bank, IDBI, Bank of India, Canara Bank and Indian Bank besides claims of above Rs 2 crore of financial creditors who are related parties. The NCLT has also admitted claims of above Rs 4 crore from 59 operational creditors. But the bench is yet to pass the final order and it is not yet certain whether the Nagpur based Mecgale would take over the ailing DCIPS.
Meanwhile a section of WBPDCL officials said giving a window to DCIPS to get transferred as a going concern is creating risk for WBPDCL itself since it has high risk of attracting court cases.
According a WBPDCL official, the last tender for annual maintenance of ash handling plant at Sagardighi thermal power station was called in FY9 after which the DCIPS has been continuing to work on the basis of extended work order. Although there was a tender called in 2018 for annual manitenance of ash handling plant at Bakreswar Thermal Power Station — three years after the preceeding tender, the financial bid for the latest tender has not yet been opened. The date for opening the financial bid was February this year. DCIPS has got the opportunity to continue manitenance and operation of the ash handling plant on the basis of extended work order.
Likewise, in the Meja Urja Power, a joint venture of NTPC and UPRVUNL, Nabinagar Power, a joint venture of Rail and NTPC and Barh super thermal power station of NTPC, DCIPS is continuing to work on the basis of extended work order. According to the norms of a tender, the period of a contract is for one year with a provision of extension for 6 months.
While state power minister Sobhondev Chattopadhyay agrees that this is a gross violation of norms, Subhashish Ghosh WBPDCL's director, O&M, said every work order placed to DCIPS has been on the basis of open tender. For Santhaldih, the last tender for annual maintenance for ash handling plant was called on December 2017. But DCIPS got the order in 2018 despite being referred to the NCLT. The company has been working there since 2009-10 but due to shortage of funds operation and manitenance of the ash handling plants have not been up to the mark, officials at the plant site said.