In the pipeline: ONGC to start gas production from KG basin by December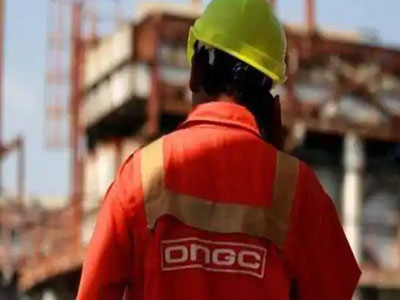 State-run ONGC will start production of gas from its lone field with proven reserves of this variety of hydrocarbon in the Krishna Godavari basin off the east coast in December this year and expects to reach the peak production level in 2022. "We are getting encouraging results with new oil and gas discoveries (in KG basin)," an ONGC executive said. The executive added that the initial production from the field KG-DWN-98/2 will be 4-5 mscmd with peak rate being 17 mscmd.
Reliance Industries' D1 and D3 fields in the KG Basin currently produce around 4 mscmd and production is likely to cease by end of this year. At its peak, the field's output had hit 61.4 mscmd. The government recently made changes to its Hydrocarbon Exploration and Licensing Policy.
After the changes in the policy, for the existing contracts, marketing and pricing freedom to sell on arm's length basis through competitive bidding has been permitted for new gas discoveries whose field development plan (FDP) will be approved for the first time since issuance of the new policy. KG-DWN-98/2 is one such field.
Typically, a field with a 15-year cycle starts with a low base which increases during the initial three years and reaches its peak. The production remains at the peak for 6-7 years before starting to decline. "The plateau (period of peak production) could be longer for this field," said the executive.
ONGC is pumping in Rs 57,000 crore in the KG-DWN-98/2 project in the Bay of Bengal apart from developing other discoveries on and off the west coast. The investment is among the highest it made in gas projects across the world as the field is 'promising'.
Oil production from the field is expected is start from the second half of 2020. ONGC has drilled around 24 development wells in the block. For nomination fields with the national oil companies, marketing and pricing freedom will be given if FDP for new gas discoveries is approved by the Directorate General of Hydrocarbons (DGH). "We will be submitting a revised FDP by June," the executive said, adding that the DGH has asked for some additional information.
Production from the field will further boost the gas production capacity of the national explorer which saw its natural gas production go up by 6.5% in 2018-19 to 25.9 billion cubic metres (bcm) compared with 24.61 bcm a year ago. The company's gas assets include nomination fields, New Exploration and Leasing Policy blocks and joint venture assets.
ONGC chief Shashi Shanker has recently said that the company plans to produce 42 bcm of gas by end of 2021-22 given KG basin discoveries will come onstream.