GST rate cuts now benefitting consumers more than before: Survey
Posted on 23rd April 2019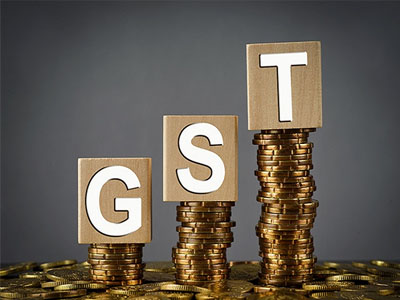 New Delhi: Consumers are of the view that they are benefitting from the Goods and Services Tax (GST) rate cuts now more than before as businesses and traders increasingly lower prices to the extent of the reduced tax rates, an online survey of 16,000 people has found.

The survey held by online community of consumers Local Circles has shown a steady improvement in customer experience between June 2018 and April 2019 on getting the benefit of tax cuts intended for them. It is often the customer perception that leads them to complain against alleged profiteering by companies by way of not reducing the prices in line with the tax cuts. The trend shown by the survey indicates that prices of household items may soften further.

The survey said 30% people believed in April that they are getting the benefit of tax cuts on items like shampoo, cosmetics and groceries, up from 15% in June 2018 and 27% in January 2019. Federal indirect tax body, the GST Council, had made large-scale tax cuts in the on items such as shampoo, cosmetics, hair oil and groceries from 28% to 18% in November 2017. It had also reduced tax rates applicable to restaurants from 18% to 5% in November 2017. The survey showed that one in three people believe in April that they are benefitting from the tax cuts on restaurants, up from about one in four in June 2018.

The survey also said that 29% of people now believe that companies are passing on the benefit of the July 2018 tax cuts on home appliances to consumers compared to 20% in October 2018. In July 2018, the Council had reduced tax rate from 28% to 18% on refrigerators, washing machines, small televisions and vacuum cleaners. While there is improvement in customer experience, there is still a long way to go in ensuring full benefits reach consumers, the survey indicated. About 40% people still believe they are not getting the benefit of tax cut on home appliances, compared to 47% in October 2018.

The National Anti-profiteering Authority (NAA) set up to ensure that businesses pass on the tax cut relief to consumers has already asked many companies in the FMCG, restaurant and trading business to pay back the alleged profiteered amounts to consumers or to deposit in a consumer welfare fund.

The GST Council chaired by union finance minister and having state ministers as members announced the tax cuts as part of a rationalization of rates after India moved to the more transparent new indirect tax regime in July 2017. In January 2019, the Council slashed tax rates on 22 items, of which seven—including digital cameras, TVs with screen size upto 32 inches and power banks--were from the highest slab of 28%.

EC rejects Opposition's demands concerning EVMs
Posted on 22nd May 2019
New Delhi: The Election Commission of India (EC) has rejected the demands of the opposition regarding Voter Verifiable Paper Audit Trail (VVPAT) on Wednesday.

The issue to change the protocol for counting was discussed by the Chief Election Commissioner Sunil Arora at his meeting with election commissioners Ashok Lavasa and Sushil Chandra.
---
Big PSU bank merger on cards if Modi wins 2019 election; PNB may merge these banks with itself
Posted on 22nd May 2019
The government is planning to merge state-run Punjab National Bank with two other PSU banks — Oriental Bank of Commerce, Andhra Bank and Allahabad Bank after the new administration is in place following the 2019 Lok Sabha elections, Reuters reported citing unidentified sources. This is in a bid to keep 5-6 larger banks in the country, which the ruling Narendra Modi-government has been advocating for some time.
---
YES Bank begins provisioning for exposure to ADAG, Essel group firms
Posted on 22nd May 2019
YES Bank, which has exposures to Anil Ambani's Reliance group and Essel group companies, has started making provisions for loans given to both entities. The provisioning began after rating agencies downgraded debt instruments of both groups.

YES Bank has an exposure of Rs 13,000 crore to Reliance group entities and another Rs 3,300 crore to Essel group companies, according to analysts.
---
Reliance tops IOC in sales
Posted on 22nd May 2019
Reliance Industries has toppled state-owned Indian Oil Corporation (IOC) to become the country's biggest company by revenue.

In 2018-19, Reliance has reported a turnover of Rs 6.23 lakh crore. In comparison, IOC posted a turnover of Rs 6.17 lakh crore for the fiscal, according to regulatory filings by the two companies.
---
Sensex rises over 150 points; Nifty tests 11,700
Posted on 22nd May 2019
The benchmark BSE Sensex jumped over 150 points in early trade on Wednesday, led by gains in oil and gas, banking and IT stocks, ahead of the general election results.

The 30-share index was trading 157.51 points, or 0.40%, higher at 39,127.31. In similar movement, the broader NSE Nifty rose 30.90 points, or 0.26%, to 11,740. In the previous session, the Sensex ended 382.87 points, or 0.97%, lower at 38,969.80, and the Nifty plunged 119.15 points, or 1.01%, to 11,709.10.
---
Be the first person to write a business review for GST rate cuts now benefitting consumers more than before: Survey