Tata Motors bags orders for over 2,500 CVs
Posted on 11th March 2019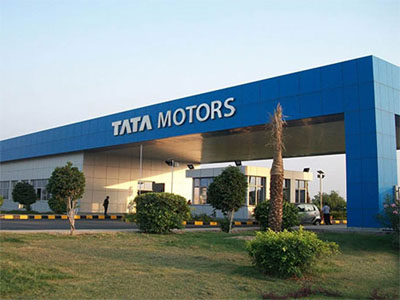 Tata Motors Monday said it has bagged orders for over 2,500 commercial passenger transportation vehicles (CVs) from various institutional customers and it is in the process of delivering these units.

The company has bagged order for 1,045 buses from Gujarat State Roadways Transport Corporation (GSRTC) and 1,000 Winger ambulances from National Health Mission (NRHM), Uttar Pradesh, Gujarat, Himachal and Haryana.

It has also bagged orders for 400 CNG buses from Pune Mahagagar Parivahan Mahamandal Ltd (PMPML).

"The demand for public transportation is rapidly increasing in India with the government's thrust towards providing smart, safe and convenient mode of commute to the citizens," Tata Motors President (CVBU) Girish Wagh said in a statement.

The company takes great pride in partnering with various state road transport undertakings (STUs) in delivering solutions, and to create and maintain a sustainable mass public transportation system, he added.
3 Indians join Manika in singles main draw ITTF World C'ships
Posted on 23rd April 2019
Three Indian women paddlers on Monday qualified for the main draw of ITTF World Championships on the second day of the competition at Budapest.

Suthirta Mukherjee, Madhurika Patkar and Archana Kamath have joined Manika Batra in the main draw of women's singles, while Anthony Amalraj and Manav Thakkar are just a match away from making the cut in the men's singles.
---
DoT floats draft proposal on 4G spectrum to BSNL, MTNL
Posted on 23rd April 2019
New Delhi: The Department of Telecom is learnt to have circulated a draft cabinet note for the allocation of 4G spectrum to BSNL and MTNL and implementation of a voluntary retirement scheme at the two loss-making telecom PSUs.

The department has sought comments of the key ministries on the proposals, an official source told PTI.
---
GST rate cuts now benefitting consumers more than before: Survey
Posted on 23rd April 2019
New Delhi: Consumers are of the view that they are benefitting from the Goods and Services Tax (GST) rate cuts now more than before as businesses and traders increasingly lower prices to the extent of the reduced tax rates, an online survey of 16,000 people has found.

The survey held by online community of consumers Local Circles has shown a steady improvement in customer experience between June 2018 and April 2019 on getting the benefit of tax cuts intended for them.
---
Banking on banks: Air India SPV seeks to lower debt burden
Posted on 23rd April 2019
Since the Rs 29,464-crore Air India working-capital debt taken over by it is backed by a sovereign guarantee, the Centre's special purpose vehicle Air India Assets Holding (AIAHL) is set to ask banks to cut interest rate on bulk of the loan to about 8.5% from 10.5-11% now.

The shifting of this debt to AIAHAL from the carrier was one of the steps taken to make the airline attractive to potential buyers.
---
SECI extends deadline for 3,000 MW solar tender
Posted on 23rd April 2019
The Solar Energy Corporation of India (SECI) has extended the deadline for receiving bids for the government's manufacturing-linked solar scheme to May 14. This is the third time the SECI has extended the date – original deadline was March 18, 2019. The scheme seeks to set up 3 gigawatt (GW) of solar plants against 1.5 GW of manufacturing units.
---
Be the first person to write a business review for Tata Motors bags orders for over 2,500 CVs