Dr Reddy's Labs turns volatile; stock rebounds 32% from day's low on NSE
Posted on 15th February 2019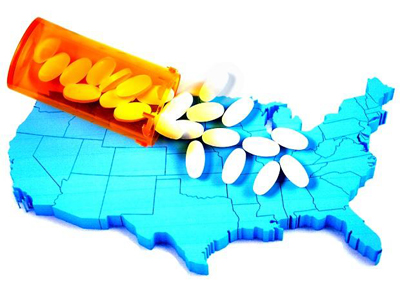 Shares of Dr Reddy's Laboratories turned volatile falling 30 per cent to Rs 1,873 apiece, also its 52-week low on the National Stock Exchange (NSE), after media reported Jefferies, in its research note, said that the Form 483 issued by US Food and Drug Administration (US FDA) to drug firm's Bachupally plant contains four repeat observations out of the total 11 observations.

At 11:14 am; Dr Reddy's Laboratories was trading 7 per cent lower at Rs 2,474, recovering 32 per cent from its early morning low on the back of heavy volumes on the NSE.

On the BSE, the stock was quoting at Rs 2,480, bouncing back 20 per cent from its intra-day low of Rs 2,065. The trading volumes on the counter jumped three-fold with a combined 4.11 million equity shares changed hands on the NSE and BSE so far.

On February 8, 2019, Dr Reddy's Laboratories informed the stock exchanges that the US Food and Drug Administration (USFDA) has issued form 483 with 11 observations for its manufacturing-3 facility at Bachupally in Hyderabad. The company said it will address them comprehensively within the stipulated timeline.

Analysts at the firm wrote that, among the observations issued, two of them are related to lack of space as well as drains. It has termed one of the observations relating to facility structure being negative. Going forward, the company's response to the US FDA letter will hold the key, according to a CNBC-TV18 report.
DLF's operating cash flow to rise in coming quarters
Posted on 25th May 2019
DLF's net sales bookings stood at `650 crore in Q4 – ahead of expectation for `600 crore. The mManagement guided for conservative 10% growth in pre-sales in FY20 mainly due to subdued NCR market and very low inventory in Crest project which contributed significantly to sales in FY19. Management guided for exit rentals of `37.5-40 bn at DCCDL (`27 bn currently), driven by addition of `4.5 bn of rentals from commencement of Cyberpark and Rs 4.25 bn of rentals from transfer of assets from DLF.
---
ITC Q4 results broadly in line with estimates
Posted on 25th May 2019
Q4 was broadly an in-line quarter led by modest performance in core cigarette business (8% volume growth/2-year CAGR at 2.5% and 10% Ebit growth), sustained profitability enhancement in FMCG and broad-based robust growth in other businesses. Punitive taxation notwithstanding, we believe, improving volume trajectory and pricing action in core cigarette business remain key catalysts. Inexpensive valuations (our reverse math suggests core cigarette business adjusted for other parts in our SoTP valuation trades at 21x Mar-21e earnings) and undemanding expectations lend additional comfort.
---
Bajaj Auto: Q4 was in keeping with expectation
Posted on 25th May 2019
Bajaj auto's Q4FY19 Ebitda at Rs 11.6 bn was in line with estimates (Nomura: `11.6 bn, Consensus: Rs 11.8 bn). While revenues were 2% higher than our estimate, Ebitda margin at 15.7% was a bit below our estimate of 16%. Management refrained from giving any volume guidance for FY20 given tough market conditions in India. It said 3W demand is likely to remain tepid in the near term due to a slowdown in India and Egypt. 2W exports are doing well in Africa but stagnant in LatAm and declining in the Middle East.
---
Nepal Police arrests Dawood aide Yunus Ansari, fake Indian currency worth Rs 7.5 cr million seized
Posted on 25th May 2019
Nepal police on Friday arrested underworld don Dawood Ibrahim's associate Yunus Miya Ansari along with three Pakistani and two Nepalese citizens possessing counterfeit Indian currency amounting to over Rs 7.5 crores, from the Tribhuvan International Airport in Kathmandu.

As per the police, Ansari along with others was arrested at 9:30 AM on Friday from the airport when they came to receive the counterfeit Indian Bank Notes.
---
---
Be the first person to write a business review for Dr Reddy's Labs turns volatile; stock rebounds 32% from day's low on NSE