TRAI's New Rule for DTH, Cable TV: New rules kick in, know all about it and how to enrol
Posted on 1st February 2019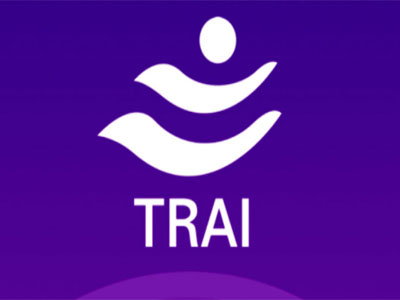 TRAI's New Rule for DTH: TRAI's ambitious plan to usher TV viewing in new era has kicked in today and while a large number of the population has already switched over to the new plan, the service providers along with the authority are regularly working to prioritize the switch, TRAI said in a press release on 31 January 2019.

For those who are still to register their choices, the service providers are expected to get in touch via various methods like Mobile Apps, SMS, Website, and through direct personal contact or through their Local Cable Operators. Alternatively, one can also visit the service provider website or mobile application to register their choices. TRAI had ensured that there will be no blackout of the services and free-to-air channels will continue to air if you don't get your choices registered before 31 January 2019.

Clarifying about the option to select pay or free-to-air channels on an a-la-carte basis, the authority said that the customers are empowered to choose the channels in any combination thereof despite what the service provider says. This comes in the light of several service providers forcing the consumers to opt for bouquets or predefined package, TRAI said. TRAI said that the consumers can report the same to the TRAI call centre at 0120 – 6898689 or e-mail at 'daS@trai.gov.in'.

However, DTH giants such as Airtel, Videocon, Tata Sky and Dish TV have made the transition to the new plan a hassle-free process and their websites are now compliant with the proposed changes. Also, TRAI had requested the service providers to dedicate a consumer-oriented channel numbered 999 which can be accessed to check channel prices. One can also head to TRAI's channel selector application to get a preview of the new MRP.

To clear the air about the stay on TRAI's proposed changes, it said that Hon'ble High Court of Kolkata had vacated the stay after TRAI had filed an application. The plan has come in full force now.

TRAI's new plan empowers the consumers to pay for the channels they wish to watch. The base pack is priced at Rs 154 (including GST) and comprises the network fees for 100 channels out of which 25 channels are mandatory Doordarshan channels. TV viewers have a choice among 550 FTA channels and 330 pay channels which include both SD and HD channels.
17 US states, DC file lawsuit against Trump's new visa policy for students
Posted on 14th July 2020
As many as 17 US states and the District of Columbia have filed a lawsuit against the Trump administration's new visa policy for international students, calling it a "cruel, abrupt, and unlawful action to expel them amidst the COVID-19 pandemic.

In its July 6 order, the US Immigration and Customs Enforcement (ICE) declared that the nonimmigrant students with F-1 and M-1 visas attending schools operating entirely online or taking only online courses will not be permitted to remain in the United States.
---
Telangana coronavirus update: State reports 1,550 new cases, 9 deaths
Posted on 14th July 2020
A total of 1,550 COVID-19 cases and nine deaths were reported in Telangana on Monday, said the state's health department.

The state's total COVID-19 cases now stand at 36,221, including 12,178 active cases and 23,679 recoveries.

The deadly virus has so far claimed 365 lives in the State.
---
Gold prices today at Rs 49,050 per 10 gm, silver jumps to Rs 52,210 a kg
Posted on 14th July 2020
Gold prices on Tuesday jumped to Rs 49,050 from Rs 49,010 per 10 gram, while silver climbed to Rs 52,210 from Rs 52,000 per kilogram, according to Good Returns website.

Gold jewellery prices vary across India, the second-largest consumer of the metal, due to excise duty, state taxes, and making charges.
---
5Paisa Capital hits 52-wk high after posting first-ever quarterly profit
Posted on 14th July 2020
Shares of 5Paisa Capital were locked in 5 per cent upper circuit at Rs 324.60 on the BSE on Tuesday after the company posted net profit of Rs 3.74 crore in June quarter (Q1FY20), against net loss of Rs 55 lakh in the year-ago quarter.

The company has reported quarterly profits for the first time since the launch of 5Paisa in March 2016. The stock was trading at its 52-week high level.
---
Tata Communications hits over 2-year high; stock zooms 112% in 3 months
Posted on 14th July 2020
Shares of Tata Communications were locked in the 5 per cent upper circuit for the second straight day on the BSE at Rs 700.55 on Tuesday, hitting an over two-year high in an otherwise weak market.

The stock of the Tata group company was trading at its highest level since December 15, 2017. In the past three months, it had rallied 112 per cent after the company delivered strong operating performance during the January-March quarter (Q4FY20). In comparison, the S&P BSE Sensex was up 18 per cent during the period.
---
Be the first person to write a business review for TRAI's New Rule for DTH, Cable TV: New rules kick in, know all about it and how to enrol