Yet another top-level executive quits Infosys
Posted on 8th January 2019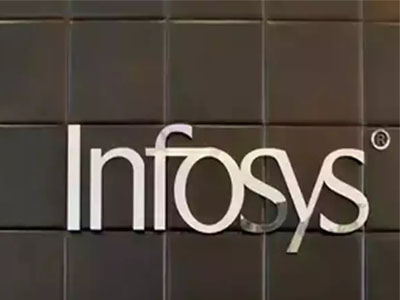 Bengaluru: Another top-level executive of India's second largest software services company, Infosys has tendered his resignation after close to a two decade-long stint.

Sudip Singh, the global head of the energy, utilities, resources and services unit of Infosys has quit the company.

However, Infosys declined to comment on Singh's exit.

Singh was managing a portfolio of around USD 1.5 billion under his vertical.

This comes after consulting global head Ken Toombs quit in October last year.

Prior to Toombs, in August, the most prominent company executive M D Ranganath had put in his papers as the Chief Financial Officer.

Singh has the distinction of growing the business from a mere USD 100 million to nearly USD 750 million in revenues.
PM Modi pitches for structural reforms in agriculture to boost investment
Posted on 15th June 2019
With the farm sector facing headwinds, Prime Minister Narendra Modi on Saturday stressed upon the need for structural reforms in agriculture which would boost private investment, strengthen logistics and provide ample market support to farmers.

Delivering the opening address during the fifth Governing Council meeting of NITI Aayog, PM Modi said that the food processing sector should grow at a faster pace to benefit the farmers.
---
Importance of Bitcoin futures has been understated, JPMorgan says
Posted on 15th June 2019
Bitcoin futures may be more important than many in the market appreciate, according to JPMorgan Chase & Co.

Recent reports from cryptocurrency asset manager Bitwise and the Blockchain Transparency Institute indicate that only a small percentage of reported trading may be authentic.
---
Air India spreads its wings, plans flights for Bali, Nairobi and Toronto
Posted on 15th June 2019
Air India plans to launch services from Delhi to Bali, Nairobi and Toronto in the winter schedule as it looks to consolidate its position as the largest carrier on overseas routes from India.

Currently, there is no non-stop service from Delhi to Nairobi and Bali while Air Canada flies daily to Toronto. New services are being proposed as Air India expects the return of its seventeen grounded planes in service by October end.
---
Indian Oil Corporation in fuel switch drill
Posted on 15th June 2019
Indian Oil plans to set up a diesel exhaust fluid plant in Bengal at an investment of around Rs 150 crore to support the introduction of Bharat Stage-VI compliant fuel from April 1, 2020. The investment is part of the company's expansion plans in the state across businesses.
---
RBI asks banks to grout ATMs to wall, pill or floor to enhance security
Posted on 15th June 2019
The Reserve Bank on Friday asked banks to ensure their ATMs are grouted to a wall, pillar, or floor by September-end, except those installed in high secured premises such as airports, to enhance security of the cash vending machines.

In 2016, the RBI had set up a Committee on Currency Movement (CCM) to review the entire gamut of security of treasure in transit.
---
Be the first person to write a business review for Yet another top-level executive quits Infosys