Infosys to hire 500 American techies in Texas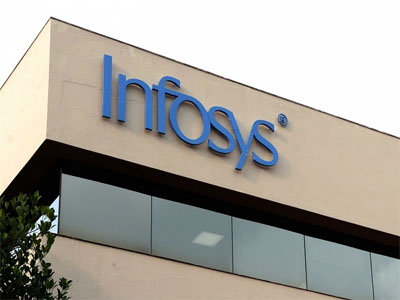 Bengaluru: Tech major Infosys will hire 500 American workers in Texas where the company is setting up a Technology and Innovation Hub, a specialised facility for telecommunications, retail and banking sectors.
Infosys in May 2017 said it would hire 10,000 American workers by 2019 and the company has already hired over 6,200 of them since it made this people announcement.
Infosys' investment in Texas reinforces the company's commitment to driving digital transformation for American enterprises by leveraging local talent alongside the best global talent. These new Texas employees will include recent graduates from the state's prestigious network of colleges, universities and community colleges who will benefit from upskilling through Infosys' world-class training curriculum, said the company here on Wednesday.
Pravin Rao, Chief Operating Officer, Infosys said, "Digital is rapidly changing every industry, and our new innovation and tech hubs will allow us to co-locate, co-innovate and co-create alongside our clients."
Commenting on this development, Texas Governor Greg Abbott said, "Infosys' expanded investment in Texas is fantastic news for our state and will provide Texans with the training and skills they need to compete in today's technology-driven economy. Every Texan should have the opportunity to advance economically, and we thank Infosys for helping even more Texans become part of the workforce for the future."
To date, Infosys has opened two Technology and Innovation Hubs, one in Indianapolis, Indiana and another in Raleigh, North Carolina. Infosys has also announced additional Technology and Innovation Hubs in Hartford, Connecticut and Phoenix, Arizona, as well as a unique Design and Innovation Hub in Providence, Rhode Island. The new tech and innovation hub will come up at Richardson in Texas.
As part of Infosys' commitment to driving digital transformation for American enterprises and helping create the workforce of the future, Infosys Foundation USA has provided multiple grants for classroom technology and computer science training to teachers and schools. To date, more than 4.7 million students; 13,000 teachers and 21,000 schools across America, including over 11,164 students, 256 teachers and 252 schools in Texas, have benefited from computer science training and classroom equipment funded by Infosys Foundation USA.
This includes grants for professional development for teachers, hands on workshops for students, and new technology and teaching aids for classrooms, with an emphasis placed on serving underrepresented groups such as women, African-American, Latino, urban, rural and autistic groups that will gain greater access to computer science and maker education.