HPCL Q1 net up 86% to Rs 1,719 cr
Posted on 9th August 2018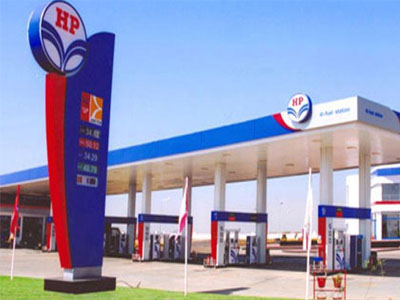 State-run oil marketer and refiner Hindustan Petroleum Corp (HPCL) on Wednesday reported an 86% increase in net profit to Rs 1,719 crore in the April-June 2018 period, from Rs 925 crore in the comparable period a year ago, driven mainly by strong refining margins. The company, now a subsidiary of the national explorer ONGC, reported a revenue of Rs 72,923 crore for the June 2018 quarter, compared with Rs 59,891 crore a year ago. However, the cost of crude oil to the company increased from $49.8 per barrel to $73 per barrel between the two periods.

MK Surana, chairman and managing director of HPCL, told reporters that the increase in profit was mainly due to higher refining margins and inventory gains. The combined gross refining margin, or earnings from refining each barrel of crude oil, of the company was up to $7.15 per barrel during the June 2018 quarter compared with $5.86 a year ago. The Asian benchmark Singapore gross refining margin averaged around $6 a barrel during the last quarter.

During April-June 2018, HPCL achieved the highest ever quarterly domestic sales volume of 9.63 million tonne (mt), the company said in a release. The sales of petrol increased by 6.9%, diesel by 2.7%, liquefied petroleum gas by 11.3%, aviation turbine fuel by 9.9%, and lubes by 22.9% during the last quarter compared with the year-ago period.

Pipeline throughput increased to 5.45 mt with a growth of 17% over the corresponding previous quarter last year. For 2018-19, HPCL has plans to invest over Rs 8,400 crore in various projects across verticals such as refineries, petrochemicals, marketing, pipelines and natural gas.
I-T dept issues tax refunds of Rs 1.57 trillion, up by 27.2% in 2019
Posted on 13th December 2019

The Income Tax Department has issued as much as Rs 1.57 trillion of income tax refunds in the first eight-and-a-half-months of the current fiscal compared to Rs 1.23 trillion in full 2018-19 fiscal, Revenue Secretary Ajay Bhushan Pandey said Friday.

At a press conference called to disclose impact of steps taken to boost consumption in the economy so as to uplift growth from a six-year low, Pandey said tax refund cases have gone up by 17 per cent to 2.16 crore.
---
Andhra govt passes 'Disha Bill' to provide speedy trials, stricter punishment for sexual offences
Posted on 13th December 2019

In a historic move, the Andhra Pradesh legislative assembly on Friday passed AP Disha Act 2019 to protect women and children in sexual offences cases by providing speedy investigation and justice to victims.

Chief Minister YS Jaganmohan Reddy said the Nirbhaya case and the recent Disha case have compelled the need for AP Disha Act which has many salient features.
---
Tamil Nadu overtakes Karnataka to become No 1 in renewable energy
Posted on 13th December 2019

Tamil Nadu has overtaken Karnataka to become India's top renewable power generating state in FY20 (till October).

Of the total renewable power generation in the country, nearly 17.2 per cent was from Tamil Nadu. According to Central Electricity Authority (CEA) data in 2019-20 (upto October) 85,774.92 million units (MU) of power was generated through renewable energy, of which 14,771.69 MU was generated by Tamil Nadu followed by Karnataka (14,730.08 MU), Gujarat (10,505.54), Andhra Pradesh (9,638.70), Maharashtra (8,942.55) and Telangana (3794.99 ).
---
After 50% returns, 2020 may be even better year for Indian primary market
Posted on 13th December 2019

India's market for initial public offerings is expected to gather pace in 2020 after this year's relatively small crop saw strong gains in the stock market.

The 14 mainboard IPOs this year have risen by an average of more than 50% since listing, data compiled by Bloomberg show.
---
HDFC rallies 2% to hit all-time high of Rs 2,363; analysts remain bullish
Posted on 13th December 2019

Shares of Housing Development Finance Corporation (HDFC) hit an all-time high of Rs 2,363, up 2 per cent on the BSE on Friday after the company completed the acquisition of HDFC Credila Financial Services. The stock surpassed has its previous high of Rs 2,357 hit on July 18, 2019.

"The Corporation has completed acquisition of 11.47 million equity shares, representing 9.12 per cent of total equity of HDFC Credila for a total consideration of Rs 395 crore, from its promoter Ajay Bohora and Anil Bohora," HDFC said in a regulatory filing.
---
Be the first person to write a business review for HPCL Q1 net up 86% to Rs 1,719 cr