HPCL Q1 net up 86% to Rs 1,719 cr
Posted on 9th August 2018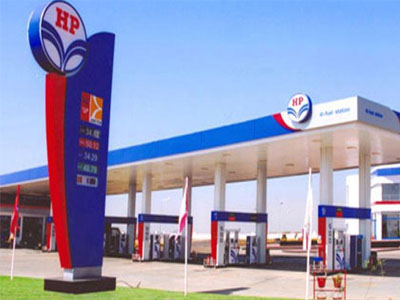 State-run oil marketer and refiner Hindustan Petroleum Corp (HPCL) on Wednesday reported an 86% increase in net profit to Rs 1,719 crore in the April-June 2018 period, from Rs 925 crore in the comparable period a year ago, driven mainly by strong refining margins. The company, now a subsidiary of the national explorer ONGC, reported a revenue of Rs 72,923 crore for the June 2018 quarter, compared with Rs 59,891 crore a year ago. However, the cost of crude oil to the company increased from $49.8 per barrel to $73 per barrel between the two periods.

MK Surana, chairman and managing director of HPCL, told reporters that the increase in profit was mainly due to higher refining margins and inventory gains. The combined gross refining margin, or earnings from refining each barrel of crude oil, of the company was up to $7.15 per barrel during the June 2018 quarter compared with $5.86 a year ago. The Asian benchmark Singapore gross refining margin averaged around $6 a barrel during the last quarter.

During April-June 2018, HPCL achieved the highest ever quarterly domestic sales volume of 9.63 million tonne (mt), the company said in a release. The sales of petrol increased by 6.9%, diesel by 2.7%, liquefied petroleum gas by 11.3%, aviation turbine fuel by 9.9%, and lubes by 22.9% during the last quarter compared with the year-ago period.

Pipeline throughput increased to 5.45 mt with a growth of 17% over the corresponding previous quarter last year. For 2018-19, HPCL has plans to invest over Rs 8,400 crore in various projects across verticals such as refineries, petrochemicals, marketing, pipelines and natural gas.
PM Modi to launch platform for 'Transparent Taxation' today
Posted on 13th August 2020
Prime Minister Narendra Modi will launch the platform for Transparent Taxation – Honoring the Honest via video conferencing on Thursday. The event will be held at 11 am.

This adds strength to our efforts of reforming and simplifying our tax system. It will benefit several honest taxpayers, whose hardwork powers national progress, Modi said in a tweet.
---
---
Air India closes down five European offices amid COVID-19 crisis
Posted on 13th August 2020
Air India on Wednesday announced that it will shut down its five offices across Europe due to zero flight operations amid the COVID-19 pandemic. The airline will shut its offices in Vienna (Austria), Milan (Italy), Madrid (Spain), Copenhagen (Denmark) and Stockholm (Sweden).

In view of the COVID-19 situation, Air India has decided to close down these stations and would immediately initiate action for the closure in consultation with local lawyers and advise the timelines, by which the station will be closed, an Air India spokesperson said.
---
Pranab Mukherjee's health condition improves, now haemodynamically stable
Posted on 13th August 2020
Former President Pranab Mukherjee`s health condition has improved and he is haemodynamically stable now, his son Abhijit Mukherjee said on Wednesday.

With All Your Prayers, My Father is haemodynamically stable now. I request everyone to continue with your prayers & good wishes for his speedy recovery. Thank You for your good wishes, Mukherjee said.
---
Russia to start producing COVID-19 vaccine within 2 weeks
Posted on 13th August 2020
Russia will start the production of its COVID-19 vaccine within two weeks, the country's health minister Mikhail Murashko said.

First of all, the production facilities in Russia will be oriented towards the domestic market, to meet the need of our citizens, Murashko said during a news conference on Wednesday, Xinhua news agency reported.
---
Be the first person to write a business review for HPCL Q1 net up 86% to Rs 1,719 cr