Cipla nears its 52-week high post Q1 results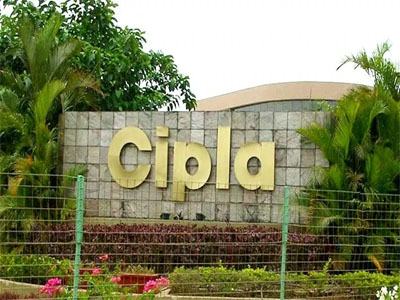 Shares of Cipla have rallied 4.6% to Rs 662 per share on the BSE in early morning trade after the pharmaceutical company reported a 10% increase in its consolidated net profit of Rs 4.51 billion for the first quarter ended June 30 (Q1FY19), driven by healthy growth in domestic market. It had profit of Rs 4.09 billion in the same quarter year ago.
The stock was trading close to its 52-week high of Rs 663 touched on November 11, 2017 on the BSE in intra-day trade. It hit an all-time high of Rs 752 on March 10, 2015.
The company's consolidated revenue rose 12% to Rs 39.39 billion due to growth in India and South Africa markets. US business remained flat on year-on-year basis and declined 1% sequentially as the company discontinued certain low margin products.
Analysts on an average had expected profit of Rs 4.21 billion on revenue of Rs 40.39 billion for the quarter.
The Ebitda (earnings before interest, tax, depreciation and amortization) margin stood at 18.4% in Q1FY19 against 18.3% in Q1FY18.
Analysts at Elara Capital expect Cipla's earnings to improve, given the scale-up in its US business, trimming cost and rationalizing business. Recent niche approvals in the US add comfort on Cipla's ability to grow its US business.
"The new team aims to focus on 20 core markets. To add to its pipeline of 101 ANDA pending approval, Cipla is building a pipeline in respiratory generics and complex oncology injectables to be monetized from FY19," the brokerage firm said with 'accumulate' rating on the stock with a new target price of Rs 663.
Analyst at Antique Stock Broking maintains 'buy' rating on Cipla with target price of Rs 690.
"Despite numbers not meeting expectations, the company has exceeded its guidance of one US launch of a limited competition product per quarter and has maintained that the momentum will continue. US ramp up may be impacted in the short term as product rationalization hits near term revenues; however, gPulmicort, gAloxi and gDacogen, which have started to gain market share, should help pare pricing challenges," the brokerage firm said result review.
The launch momentum should continue - we expect a busy 12-15 months with launches like Sensipar, Nasonex, Proventil, and Toprol- XL in the next 12 months. With domestic business (around 40% of sales) expected to be robust, above-average growth in South Africa (around 16%), and growing traction in inhalers in the EU (around 5%), Cipla remains in the best position to navigate the macro challenges, it added.
At 10:00 am; Cipla was trading 2% higher at Rs 646 on the BSE, as compared to 0.28% rise in the S&P BSE Sensex. A combined 3.7 million equity shares changed hands on the counter on the BSE and NSE so far.