Five years on, NHAI likely to shut its electronic-tolling subsidiary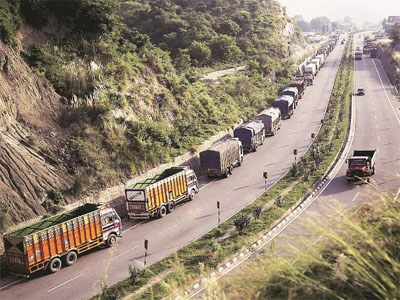 With Life Insurance Corporation and ICICI Bank insisting on exiting Indian Highways Management Company Ltd (IHMCL), the National Highways Authority of India (NHAI) is likely to wind up the company, constituted five years ago to carry out electronic tolling and other ancillary works for it.
These institutions, along with State Bank of India, hold 24.81 per cent stake in the company but do not see enough return from it.
IHMCL implemented the FASTag electronic tolling of national highways, but due to technical glitches, the ministry of road transport and highways is mulling the option of offering this job to a Korean company.
"IHMCL does not have the autonomy to carry out projects and therefore was not needed," a person privy to the information told Business Standard.
He said the functions were assigned for the company were being carried out by the NHAI. Besides electronic tolling, IHMCL conducts traffic surveys on national highways using portable automatic traffic counters and classifier systems.
The company, which was set up on December 26, 2012, has NHAI holding 41.38 per cent, highway operators 33.81 per cent and financial institutions 24.81 per cent.
"The company is yet to take off and in today's environment bankers are wary of staying invested in these companies," an NHAI official said.
"The idea was flawed to start with as the bankers have no business to be in a company where they can't evaluate their return on equity. These are just lofty ideas where the government and the concessionaires are partners in one company," an expert said, requesting anonymity.
Once IHMCL folds up operations, its tasks would be done either by the NHAI or through engagement of private companies that execute toll management contracts.
Operation and maintenance of toll operations at the highways is also done through road monetisation or the Toll-Operate-Transfer model, where the fully constructed highways would be tendered to the private sector for operation and maintenance for 25-30 years.
Though the idea of separate wings for different operations has not really worked for the NHAI, the Union government insists on carving out this umbrella companies within the entity mainly to streamline project execution.