Microsoft acquires AI startup to fuel AI capabilities
Posted on 21st June 2018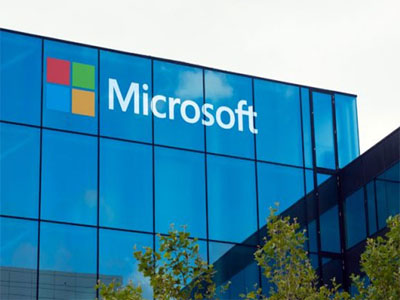 Microsoft announced on Wednesday that it has signed an agreement to acquire Bonsai, an artificial intelligence (AI) startup based in San Francisco, to boost its AI and machine learning capabilities. Microsoft said its acquisition of the small startup is "another major step forward in our vision to make it easier for developers and subject matter experts to build the "brains — machine learning model for autonomous systems of all kinds."

In its official blog, Microsoft said Bonsai has developed technology that will let experts with AI experience work with autonomous systems, reports Xinhua news agency. "The company is building a general-purpose, deep reinforcement learning platform especially suited for enterprises leveraging industrial control systems such as robotics, energy, HVAC, manufacturing and autonomous systems in general," said the tech giant. Bonsai's platform combined with rich simulation tools and reinforcement learning work in Microsoft Research will compose with its Azure Machine Learning running on the Azure Cloud with GPUs and Brainwave, it added.

Based in Berkeley, California, Bonsai was founded in 2014 and has around 42 employees. Bonsai said on its official website that it is building "the world's first deep reinforcement learning platform that empowers enterprises to build intelligence into real-world systems." It claims to have a team that "brings deep experience in machine learning and developer tools from the likes of Microsoft, Uber, Google and Apple." Bonsai CEO Mark Hammond worked for Microsoft as an engineer in the late 1990s and early 2000s. Microsoft bought another two small AI startup companies, SwiftKey and Maluuba, in 2016 and early 2017.
Hindustan Petroleum Corp enters into a long-term agreement with HMEL
Posted on 22nd September 2018
Hindustan Petroleum Corporation (HPCL) on Friday entered into a long-term agreement with HMEL (HPCL-Mittal Energy) for operations and maintenance of its newly-commissioned bitumen terminal at Bathinda.

HMEL recently set up a bitumen blowing unit with a capacity of 550 million tonne per annum different grades of bitumen plant at Guru Gobind Singh Refinery, Bathinda. The agreement is for storing, handling and dispatching the product.
---
Amazon India to soon sell cow urine and dung based soaps, face packs made by RSS-backed centre
Posted on 22nd September 2018
Soaps, face packs, shampoos and medicinal products made from cow urine and dung may soon be just a click away as an RSS-backed centre says it is set to sell these on e-commerce major Amazon India.

Deen Dayal Dham, a centre run by the RSS in Farah town of Mathura in Uttar Pradesh, will first put up a dozen products related to health, beauty and apparel on the website for sale, a manger at the centre said.
---
Sensex witnesses flash crash
Posted on 22nd September 2018
Mumbai: The shares of housing finance companies (HFC) and other financial service firms were battered badly on Friday causing a flash crash on the domestic bourses as rumours about default by certain entities amidst rising delinquencies and cost of capital triggered panic selling in the market.
---
Infosys to offer cloud solutions to global enterprises on Google Clouds
Posted on 22nd September 2018
Software major Infosys would offer scalable services and solutions on demand to global enterprises on search engine's Google cloud platform, the IT major said on Saturday.

"We are partnering with Google to develop cloud transformation and migration services for enabling enterprises transform their businesses on scalable and on-demand model," said the city-based company in a statement.
---
RIL closes KG-D6 oilfield
Posted on 22nd September 2018
Reliance Industries has permanently shut down its only oilfield (MA field) in the KG-D6 block on the back of dwindling output from the reserve. This was the company's first foray into oil and gas exploration that began in September 2008 when the field started producing oil.

"The MA (D26) field in Block KG-DWN-98/3 (KGD6), which is being operated by RIL as an operator of the joint venture consisting of RIL (60 per cent), BP (30 per cent) and Niko (10 per cent)
---
Be the first person to write a business review for Microsoft acquires AI startup to fuel AI capabilities