Microsoft acquires AI startup to fuel AI capabilities
Posted on 21st June 2018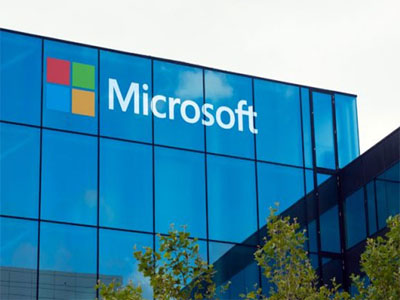 Microsoft announced on Wednesday that it has signed an agreement to acquire Bonsai, an artificial intelligence (AI) startup based in San Francisco, to boost its AI and machine learning capabilities. Microsoft said its acquisition of the small startup is "another major step forward in our vision to make it easier for developers and subject matter experts to build the "brains — machine learning model for autonomous systems of all kinds."

In its official blog, Microsoft said Bonsai has developed technology that will let experts with AI experience work with autonomous systems, reports Xinhua news agency. "The company is building a general-purpose, deep reinforcement learning platform especially suited for enterprises leveraging industrial control systems such as robotics, energy, HVAC, manufacturing and autonomous systems in general," said the tech giant. Bonsai's platform combined with rich simulation tools and reinforcement learning work in Microsoft Research will compose with its Azure Machine Learning running on the Azure Cloud with GPUs and Brainwave, it added.

Based in Berkeley, California, Bonsai was founded in 2014 and has around 42 employees. Bonsai said on its official website that it is building "the world's first deep reinforcement learning platform that empowers enterprises to build intelligence into real-world systems." It claims to have a team that "brings deep experience in machine learning and developer tools from the likes of Microsoft, Uber, Google and Apple." Bonsai CEO Mark Hammond worked for Microsoft as an engineer in the late 1990s and early 2000s. Microsoft bought another two small AI startup companies, SwiftKey and Maluuba, in 2016 and early 2017.
Maruti Suzuki launches Ertiga 2018 today, price starts at Rs 744,000
Posted on 21st November 2018
The country's largest carmaker Maruti Suzuki India (MSI) Wednesday launched a new version of its multi-purpose vehicle Ertiga priced between Rs 744,000 and Rs 109,000 (ex-showroom price Delhi).

The petrol variants, including two automatic trims, are priced between Rs 744,000 and Rs 995,000, while diesel variants are tagged between Rs 884,000 and Rs 109,000.
---
Now, you can pay LIC premium through Paytm
Posted on 21st November 2018
Digital payments service Paytm has entered into a partnership with Life Insurance Corp (LIC) to help customers make insurance premium payments, One97 Communications Ltd, which owns the Paytm brand, said on Wednesday.

The platform now provides online insurance premium payment solutions for over 30 insurance companies including LIC, ICICI Prudential Life, Reliance Life, Max Life Insurance, HDFC Life, TATA AIA, SBI Life, Aditya Birla Sun Life, Canara HSBC Life Insurance, Shri Ram Life and Star Health among others, the company said.
---
ONGC gas production hit all-time high
Posted on 21st November 2018
New Delhi: State-owned Oil and Natural Gas Corp's (ONGC) natural gas production has hit an all-time high of about 70 million standard cubic meters per day as it doubles up efforts to raise domestic output to curb imports, sources privy to the development said.ONGC produced about 64 million standard cubic meters per day (mmscmd) of gas in November last year and this year the output is close to touching 70 mmscmd, sources said.
---
Infosys to set up three innovation hubs in Australia; to create 1,200 jobs
Posted on 21st November 2018
Country's second largest IT services firm Infosys on Wednesday said it would open three innovation hubs in Australia and create 1,200 jobs by 2020 in the region as the IT firm looks to increase digital offerings for its clients apart from bridging the digital skill gap in the country.

The company also said that it would absorb graduates from the Australian university to fill around 40 per cent of the 1,200 jobs that it will create in the next two years.
---
Apollo Hospitals, a $2 bn health empire run by 4 sisters, makes a comeback
Posted on 21st November 2018
Next to Suneeta Reddy's desk in the executive suite of Apollo Hospitals Enterprise Ltd. hangs an icon of Hinduism's many-armed warrior goddess Durga, who Reddy prays to each morning. The deity's presence seems fitting at a company run by four women engineering an aggressive expansion into new territory.
---
Be the first person to write a business review for Microsoft acquires AI startup to fuel AI capabilities