Microsoft acquires AI startup to fuel AI capabilities
Posted on 21st June 2018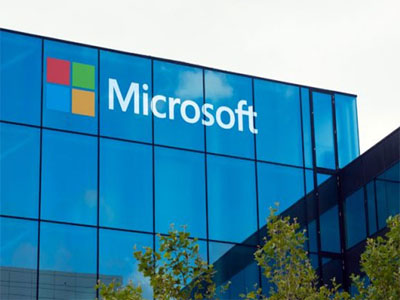 Microsoft announced on Wednesday that it has signed an agreement to acquire Bonsai, an artificial intelligence (AI) startup based in San Francisco, to boost its AI and machine learning capabilities. Microsoft said its acquisition of the small startup is "another major step forward in our vision to make it easier for developers and subject matter experts to build the "brains — machine learning model for autonomous systems of all kinds."

In its official blog, Microsoft said Bonsai has developed technology that will let experts with AI experience work with autonomous systems, reports Xinhua news agency. "The company is building a general-purpose, deep reinforcement learning platform especially suited for enterprises leveraging industrial control systems such as robotics, energy, HVAC, manufacturing and autonomous systems in general," said the tech giant. Bonsai's platform combined with rich simulation tools and reinforcement learning work in Microsoft Research will compose with its Azure Machine Learning running on the Azure Cloud with GPUs and Brainwave, it added.

Based in Berkeley, California, Bonsai was founded in 2014 and has around 42 employees. Bonsai said on its official website that it is building "the world's first deep reinforcement learning platform that empowers enterprises to build intelligence into real-world systems." It claims to have a team that "brings deep experience in machine learning and developer tools from the likes of Microsoft, Uber, Google and Apple." Bonsai CEO Mark Hammond worked for Microsoft as an engineer in the late 1990s and early 2000s. Microsoft bought another two small AI startup companies, SwiftKey and Maluuba, in 2016 and early 2017.
Tata Tiago crosses 2 lakh sales milestone since its launch in 2016
Posted on 15th February 2019
Tata Motors Friday said its hatchback Tiago has crossed cumulative sales milestone of two lakh units in the domestic market.

The company had launched the entry level model in April 2016.

"The Tiago continues to be one of the few models in the hatchback segment that is still registering positive growth despite being in its third year of production," Tata Motors Passenger Vehicles Business Unit President Mayank Pareek said in a statement.
---
Pulwama attack: Modi warns Pak, says security forces given full freedom
Posted on 15th February 2019
Prime Minister Narendra Modi on Friday promised a strong response to a car bombing in Kashmir that killed 40 paramilitary that his government blamed on Pakistan, ratcheting up tensions with the nuclear-rival.

The attack on a military convoy in Jammu and Kashmir where India has been battling an insurgency was the worst in decades and comes just months before Modi's ruling Hindu nationalists face a tight general election.
---
No possibility of joining hands with Mamata Banerjee, says West Bengal Congress chief Somen Mitra
Posted on 15th February 2019
West Bengal Congress president Somen Mitra on Thursday reiterated that there was no possibility of the party joining hands with Trinamool Congress (TMC) in West Bengal for the upcoming Lok Sabha polls. Mitra said that the Bharatiya Janata Party (BJP) and the TMC were 'evil forces', which had the common goal of wiping out his party.

Mitra also said TMC and BJP are two sides of the same coin.
---
PM Modi flags off India's fastest train Vande Bharat Express
Posted on 15th February 2019
India's first semi-high speed train, the Vande Bharat Express, was flagged off by Prime Minister Narendra Modi on Friday from the New Delhi Railway Station amid sombre mood in the backdrop of the terror attack in Pulwama.

Railway Minister Piyush Goyal and members of the Railway Board were present on the occasion and will be on board the train on its inaugural journey.
---
Bharat Dynamics soars 16% on robust December quarter results
Posted on 15th February 2019
Shares of Bharat Dynamics soared 16 per cent to Rs 263 apiece on the BSE in an otherwise weak market after the company reported a robust net profit of Rs 188 crore in December 2018 quarter (Q3FY19). The state-owned defence company had a profit of Rs 6.18 crore in the year-ago quarter.

The company's operational revenue during the quarter under review grew 26 per cent to Rs 1,038 crore against Rs 822 crore in the corresponding quarter of previous fiscal.
---
Be the first person to write a business review for Microsoft acquires AI startup to fuel AI capabilities