Essar Steel dues to pipeline firm continue to pile up
Posted on 21st June 2018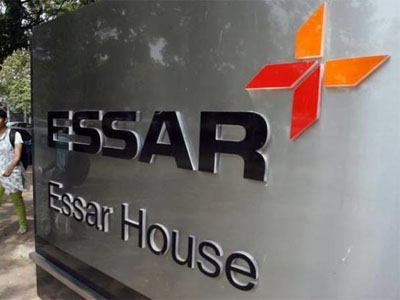 Odisha Slurry Pipeline Infrastructure (OSPIL), which owns the pipeline carrying iron ore to Essar Steel, has not been receiving payments from the steelmaker, Sunil Kanoria, vice-chairman, Srei Infrastructure Finance, has confirmed. Essar Steel is currently in the midst of a corporate insolvency resolution process. Kanoria told FE that since the pipeline is a leased asset, payments should have been regular. "It's an operating expense and the company should have paid the monthly rentals. The company is using the asset, but not paying," he said. OSPIL owns the pipeline that carries iron ore from Odisha to Paradip port, from where the ore is sent to Essar Steel's plant in Hazira, Gujarat. The remaining 30% is held by Essar Steel. India Growth Opportunities Fund, floated by Srei Infrastructure, holds a 70% stake in OSPIL. Essar Steel is being administered by interim resolution professional Satish Kumar Gupta with the consent of its committee of creditors.

Emails seeking responses from Gupta and State Bank of India (SBI), which had moved the insolvency petition against Essar Steel, remained unanswered till the time of going to press. Earlier this year, lenders to OSPIL had moved the Delhi High Court seeking a stay on the sale of a 70% stake in OSPIL to Numetal Mauritius. Numetal had entered into an agreement to buy a 70% stake from Srei Infrastructure for Rs 4,000 crore. Numetal, a joint venture between Russia's VTB Bank and Rewant Ruia's trust, has made a bid for Essar Steel under the Insolvency and Bankruptcy Code (IBC), as has Lakshmi Mittal's ArcelorMittal. Essar Steel owes lenders close to Rs 45,000 crore. There have been two rounds of bidding for Essar Steel and contenders for the company are now quibbling in the courts over which round should be considered for the sale of the company.

In May, Numetal argued in the National Company Law Appellate Tribunal (NCLAT) that the resolution plans submitted in the second round of bidding should be considered and the highest bid be selected. ArcelorMittal, on the other hand, opposed the petition to allow the second round of bids to be opened, and said only the first round of bids should be considered. ArcelorMittal is understood to have made an upfront offer of Rs 30,500 crore and pledged another Rs 8,000 crore in the form of capital infusion into Essar Steel. Mukul Rohatgi, counsel for Numetal, told the NCLAT that Numetal has severed its association with Rewant Ruia, son of Essar Steel promoter Ravi Ruia, to become eligible to buy the steel company. Moreover, he said, it has also enhanced the bid amount to Rs 37,000 crore.
Samsung S10+ to hit Indian shelves from Mar 8 priced Rs 73,900 onwards
Posted on 22nd February 2019
Buyers of Samsung's Galaxy S series of premium smartphones will have to shell out close to Rs 1.18 lakh to get their hands on the top-end model of the device that starts selling in India from March 8.

Samsung had launched three models - Galaxy S10+, Galaxy S10 and Galaxy S10e - in San Francisco on February 20. These flagship devices will compete head-on with Apple's iPhone that is seeing sales slowdown in many markets, including China.
---
GMR, Terna sign agreement for new airport in Greece; to invest 500 mn euros
Posted on 22nd February 2019
GMR Infrastructure on Friday said its subsidiary GMR Airports and its Greek partner Terna Group have signed a concession agreement for construction of the new international airport in Greece's island Crete.

The consortium intends to invest over EUR 500 million (approx Rs 4,034.28 crore) for development of the new airport, GMR Infrastructure said in a regulatory filing.
---
Petrol prices hiked to Rs 71.29 in Delhi; check latest price for metros
Posted on 22nd February 2019
Oil marketing companies hiked the price of petrol by 14-15 paise and that of diesel by 16-18 paise a litre the major metros on Friday. In Delhi, petrol prices were hiked by 14 paise to Rs 71.29 a litre as against Rs 71.15 yesterday. One litre of diesel can be purchased for Rs 66.48 in the national capital. In case of Mumbai, one litre of petrol can be purchased for Rs 76.93 up from Rs 76.79 per litre, implying a 14 paise hike.

The diesel cost has been raised to 69.63 in the financial capital. In Kolkata, one litre of petrol is retailing at Rs 73.39, while diesel can be bought for Rs 68.27. In Chennai petrol prices have been hiked to Rs 74.02, while consumers will now have to pay Rs 70.25 in Chennai. The revised rates are applicable from 6 am on Friday morning.
---
Bata India hits record high; stock zooms 50% in 4-months
Posted on 22nd February 2019
Shares of Bata India hit a new high of Rs 1,301 apiece, up 1 per cent on the BSE, surging 50 per cent in past four months after it reported a strong earnings growth in December 2018 (Q3FY19) quarter and foreign portfolio investors buying. In comparison, the S&P BSE Sensex was up 6 per cent during the same period.

Thus far in the calendar year 2019 (CY19), Bata India has outperformed the market by gaining 15 per cent, against unchanged benchmark index. In CY2018, it soared 52 per cent, as compared to a 6 per cent rise in the Sensex.
---
UN Security Council condemns Pulwama attack
Posted on 22nd February 2019
The United Nations Security Council (UNSC) on Thursday issued a statement, which The Hindu had early access to, condemning the Pulwama attack and underlining the need to hold those responsible accountable. Significantly Jaish-e-Mohammed (JeM) has been named on the statement as having taken responsibility for the attack.

The members of the Security Council condemned in the strongest terms the heinous and cowardly suicide bombing in Jammu and Kashmir, which resulted in over 40 Indian paramilitary forces dead and dozens wounded on February 14, 2019, for which Jaish-e-Mohammed has claimed responsibility, the statement said.
---
Be the first person to write a business review for Essar Steel dues to pipeline firm continue to pile up