Kotak Mahindra Bank consolidated Q4 net up 27% to Rs 17.89 billion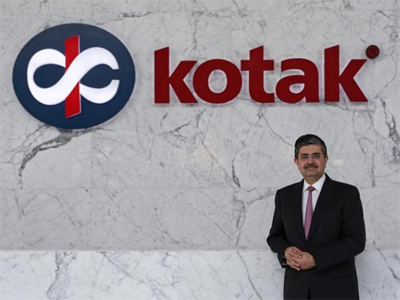 Kotak Mahindra Bank on Friday reported 27 per cent rise in its fourth quarter consolidated net profit for 2017-18 on healthy growth in advances and higher base of low cost deposits.

Profit after tax on a consolidated level rose to Rs 17.89 billion for the quarter ended March 2018, from Rs 14.04 billion in the year ago period.

Consolidated advances grew 23.3 per cent to Rs 2.06 trillion year-on-year (YoY) at the end of March 2018.

For the full year 2017-18, the bank's net profit grew 25.5 per cent to Rs 62 billion.

At the standalone level, the bank reported a 15 per cent rise in its net profit to Rs 11.24 billion, against Rs 9.76 billion in the year ago quarter.

Gross non-performing assets (GNPA) as a percentage of total advances on a consolidated basis moderated to 1.95 per cent for the quarter, against 2.01 per cent in the December 2017 quarter and 2.25 per cent a year ago.

Net NPA stood at 0.86 per cent for the present quarter, down 8 basis points sequentially and 23 basis points YoY.

Provisioning for the March quarter stood at Rs 3.13 billion, up from Rs 2.99 billion in the year ago quarter and Rs 2.26 billion in the December quarter.

Consolidated capital adequacy ratio improved to 18.82 per cent as on March 2018, up from 16.77 per cent a year ago.

Its consolidated net interest income (NII) for increased by 17 per cent to Rs 33.89 billion in Q4 FY17. Net interest margin (NIM) for March 2018 quarter stood at 4.3 per cent, up 10 basis points sequentially but down 30 basis points YoY.

For the standalone bank, average savings deposits grew by 58 per cent while average current account deposits were up 25 per cent. As a result, the ratio of current and savings accounts to total deposits grew from 44 per cent a year ago to 50.8 per cent in March 2018.

The bank also announced that Uday Kotak would be redesignated as MD and CEO in line with good governance practice. Uday Kotak was the chairman of the corporate governance committee, constituted by the market regulator Securities and Exchange Board of India, which submitted its report in October 2017.

Shankar Acharya, who is the bank's part-time chairman since 2006, will retire in July 2018, and did not seek reappointment. The board appointed Prakash Apte as part-time chairman subject to regulatory approvals.