Essar Oil UK to focus on aviation fuel amid electric vehicles push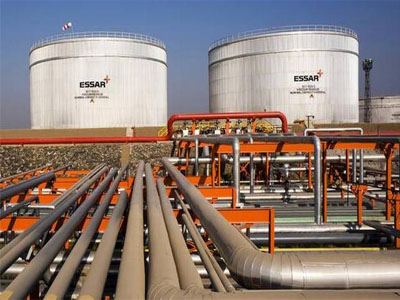 Essar Oil UK, one of the leading downstream energy companies in the UK, which owns and operates Stanlow Manufacturing Complex refineries, has said it is planning to increase its jet fuel production as the country is moving towards having a large share of electric vehicles by 2040.
"Our share in the jet fuel business is going to increase. We are not looking at product diversification but plan to make higher value products," said S Thangapandian, chief executive officer, Essar Oil UK. He indicated that even if the demand for diesel and petrol might get affected, aviation fuel demand would grow.
Last year, the UK government had come out with a plan to ban new diesel and petrol cars and vans.
The company's Stanlow refinery supplies 100 per cent of the jet fuel requirement for Leeds and Liverpool airports and more than 85 per cent of the requirement for Manchester airport. He added that with the implementation of Tiger Club (an efficiency upgradation programme), the refinery is capable of producing 145 KT of aviation fuel per month. This is expected to further increase by 25 KT by 2020.
Essar has invested $250 million in capex and maintenance at Stanlow in the financial year ended March 31, 2018, to ramp up throughput and improve yields and revenues.
The company also operates 55 retail outlets in the country. At present, the refinery has an annual throughput of 75 million barrels, up from 68 million barrels before Tiger Club. The gross refining margin of the firm in 2017-18 was around $11 per barrel and expected to remain the same this year.
He added Essar had invested around $800 million so far in its UK business. Thangapandian said that for both producers and consumers, crude oil pricing in the range of $60-70 per barrel was a comfortable level. This comes at a time when crude oil prices have crossed $70 in international market.