ICICI Bank offers MSMEs instant overdraft facility
Posted on 14th March 2018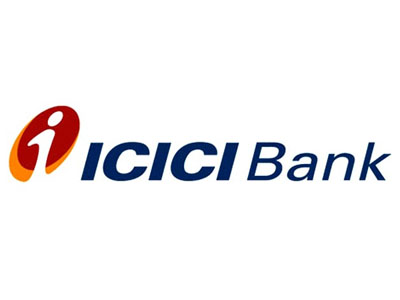 Mumbai: Micro, small and medium enterprises (MSMEs) that have current accounts with ICICI Bank can now avail of automated loans in the form of an instant overdraft facility of up to Rs 10 lakh each year. The 'InstaOD' will enable a few lakh pre-qualified customers, who have held a current account for at least a year, to instantly get the loan without visiting a branch or submitting physical documents.

The overdraft will be available at any time, anywhere, using the bank's internet and mobile banking app. ICICI Bank has said that it will soon offer a facility of instant online sanction of overdraft facility to MSME customers of other banks too. ICICI Bank's MSME portfolio is currently 2.5-3% of its total portfolio, but is one of the fastest expanding segments with a growth rate of 17% .

"With the economy on the upswing, this convenient overdraft facility will enable MSME companies to expand their business with ease. We have seen encouraging response to the facility within just a few days of its launch. We plan to shortly introduce a facility of instant online sanction for an overdraft facility for MSME customers of other banks as well," said ICICI Bank ED Anup Bagchi.

To apply, customers must log in through their corporate internet banking (CIB) account, or the iBizz mobile application for businesses, or directly from the bank's website. They will get an option of availing an overdraft facility. They can select the limit required, confirm their details on a pre-populated personal information page and submit the application after accepting the details of the limit, rate of interest, processing fee and the current account which will be linked to this facility.

As an additional layer of security, the customer has to send an SMS with the text 'INSTAOD YES' from the registered mobile number to the bank to confirm acceptance, following which the amount would be disbursed to the customer's account. The overdraft is renewable on an annual basis, depending on the repayment track records of the overdraft facility.
---
Govt won't share limited Iran oil with private refiners: Sources
Posted on 16th January 2019
India will not share the limited supply of Iranian crude allowed under a U.S. waiver from sanctions with private refiners, according to people with knowledge of the matter. That is a departure from the earlier practice of splitting exempted volumes.

The government has asked its four state refiners led by Indian Oil Corp. to share the entire 9 millions barrels of Iranian oil available every month under a 180-day waiver from U.S. sanctions, the people said, asking not to be identified.
---
Indiabulls Integrated up 5% as arm gets preliminary nod from IRDAI
Posted on 16th January 2019
Shares of Indiabulls Integrated have locked in the upper circuit of 5 per cent at Rs 332 apiece on the BSE after the company announced that Indiabulls Life Insurance Company got the preliminary nod from Insurance Regulatory and Development Authority of India (IRDAI).

"The Company's wholly owned subsidiary, 'Indiabulls Life Insurance Company Limited' has received regulatory R1 acceptance from Insurance Regulatory and Development Authority of India (IRDAI) for its proposed life insurance business," Indiabulls Integrated Services said in a regulatory filing.
---
Rupee opens flat at 71.06 against US dollar
Posted on 16th January 2019
The rupee opened 1 paisa lower at 71.06 against US dollar on Wednesday. In the previous session, the domestic unit declined 13 paise to close at one-month low of 71.05 amid strengthening greenback and surging crude oil prices.

It was the third straight session of loss for the rupee. The domestic currency on Monday plunged by 43 paise to close at nearly one-month low of 70.92 against the US dollar.
---
India Oil demand rises from 4-year low as cash ban impact fades
Posted on 12th January 2019
India's oil demand growth in 2018 rebounded from the slowest pace in four years as the country recovered from the shock of a cash ban and the roll out of a national sales tax.

The nation's consumption of petroleum products rose 4.1 percent to about 210 million tons, the Oil Ministry's Petroleum Planning and Analysis Cell said Friday. Growth improved from the preceding year's 2.7 percent expansion, the slowest pace since 2013, as consumption was severely affected by a cash ban that crippled economic activity.
---
Be the first person to write a business review for ICICI Bank offers MSMEs instant overdraft facility