ICICI Bank offers MSMEs instant overdraft facility
Posted on 14th March 2018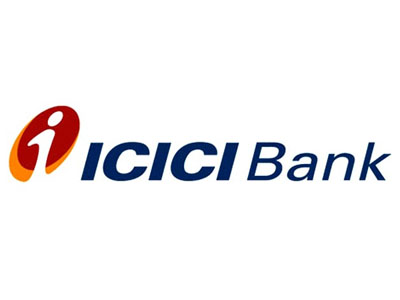 Mumbai: Micro, small and medium enterprises (MSMEs) that have current accounts with ICICI Bank can now avail of automated loans in the form of an instant overdraft facility of up to Rs 10 lakh each year. The 'InstaOD' will enable a few lakh pre-qualified customers, who have held a current account for at least a year, to instantly get the loan without visiting a branch or submitting physical documents.

The overdraft will be available at any time, anywhere, using the bank's internet and mobile banking app. ICICI Bank has said that it will soon offer a facility of instant online sanction of overdraft facility to MSME customers of other banks too. ICICI Bank's MSME portfolio is currently 2.5-3% of its total portfolio, but is one of the fastest expanding segments with a growth rate of 17% .

"With the economy on the upswing, this convenient overdraft facility will enable MSME companies to expand their business with ease. We have seen encouraging response to the facility within just a few days of its launch. We plan to shortly introduce a facility of instant online sanction for an overdraft facility for MSME customers of other banks as well," said ICICI Bank ED Anup Bagchi.

To apply, customers must log in through their corporate internet banking (CIB) account, or the iBizz mobile application for businesses, or directly from the bank's website. They will get an option of availing an overdraft facility. They can select the limit required, confirm their details on a pre-populated personal information page and submit the application after accepting the details of the limit, rate of interest, processing fee and the current account which will be linked to this facility.

As an additional layer of security, the customer has to send an SMS with the text 'INSTAOD YES' from the registered mobile number to the bank to confirm acceptance, following which the amount would be disbursed to the customer's account. The overdraft is renewable on an annual basis, depending on the repayment track records of the overdraft facility.
Audit clears Facebook despite Cambridge Analytica leaks
Posted on 21st April 2018
An audit of Facebook's privacy practices for the Federal Trade Commission found no problems even though the company knew at the time that a data-mining firm improperly obtained private data from millions of users — raising questions about the usefulness of such audits. Facebook agreed to outside audits every two years as part of a 2011 settlement with the FTC over its privacy practices.
---
HDFC Bank Q4 net profit rises 20% to Rs4,799 crore
Posted on 21st April 2018
Mumbai: HDFC Bank Ltd on Saturday said its fourth quarter net profit rose 20.28% on the back of higher net interest income and other income.

The bank posted a net profit Rs4,799.28 crore for the three months ended 31 March compared to Rs3,990.09 crore in the year-ago period. Profit was lower than Rs4,858.9 crore estimated by a Bloomberg poll of 22 analysts.
---
---
NORTH KOREA SUSPENDS NUCLEAR, MISSILE TESTS
Posted on 21st April 2018
North Korea on Saturday announced its suspension of all missile tests and shutting down of nuclear test site, saying its quest for nuclear arms was "complete" and it "no longer needed" to test its weapons capability.

"Under the proven condition of complete nuclear weapons, we no longer need any nuclear tests, mid-range and intercontinental ballistic rocket tests, and that the nuclear test site in northern area has also completed its mission," North Korean leader Kim Jong-un was quoted as saying by the state-run KCNA news agency.
---
PNB impounds passports of 150 wilful defaulters
Posted on 21st April 2018
NEW DELHI: Punjab National Bank (PNB), the country's second-largest public sector lender + , has impounded passports of 150 wilful loan defaulters apart from lodging 37 FIRs against those who are not repaying loans as part of its recovery drive.

"The bank has already declared 1,084 wilful defaulters and published photos of 260 such defaulters in newspapers," the bank said in a statement.
---
Be the first person to write a business review for ICICI Bank offers MSMEs instant overdraft facility