'Buy' on ONGC, Oil India; prefer IOCL to BPCL/HPCL
Posted on 9th March 2018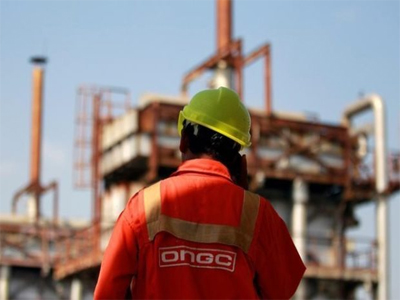 ONGC, Oil India and BPCL's Area-1 project moved a step forward this week although FID may still be months away. Even so, with start-up only in 2023E, any earnings uplift is years away with development spend likely to weigh on cashflow in the interim with Oil India, BPCL more vulnerable to downside surprises than ONGC. Nonetheless, with valuations inexpensive we keep our 'Buy' on ONGC, Oil India preferring IOCL to BPCL/HPCL in downstream SOEs. The Anadarko operated Area-1 project where ONGC (16%), Oil India (4%) and BPCL (10%) are partners moved a step further to sanction with the Mozambique government approving the plan for the first two trains (12.9 MT) based off the Golfinho-Atum fields. FID, already delayed by several years, may still be some time away, though. ENI signed off on its smaller 3.3 MT Coral FLNG project in adjacent Area-4 only in November 16, e.g., nine months after the February16 government approval, with FID taking another seven months. Finalizing offtake and financing will be key for FID with Anadarko targeting 8.5 MT of SPAs (two third of capacity) to underpin this.

It has agreed key terms for 5.1 MT with the LNG deficit that may build post 2023 boding well LT. Yet, with buyer-seller expectations mismatched and supplies abundant for now, closing firm SPAs may remain challenging or involve concessions. Some 80 MT of new LNG supply is likely in 2018-19E, e.g., with low-cost Qatar also looking to expand by ~30%. Indeed, Shell suggests that offtake contracts are becoming shorter, smaller and riskier. We build a pricing mix that implies $8.5-9.0/mmbtu East Asia DES (or $7.5-8.0 FOB) at our $65/$3.5 Brent /HH LT forecasts (~13.5% slope). This is higher than what Brent/HH curves support with Asia LNG forwards ($6.2-8.5) lower on average too. We assume that 6-7% of LNG is sold domestically at $5 FOB. Pricing is uncertain, though, as is capex. A few years back Anadarko had estimated $12-16 billion for two 5-MT trains predicated on the excellent reservoir and well flow but we model a higher $20 bn that most other partners appear to suggest. At $1575/ tonne, though, even this will be competitive for an integrated LNG project.
Nirbhaya rape case: Convicts shifted to Tihar jail, likely to be hanged soon
Posted on 10th December 2019

The fourth convict in the Nirbhaya rape case has been shifted to Tihar Jail after one of the accused Pawan Kumar Gupta was moved from Mandoli jail in Delhi.

He is currently lodged in jail number 2 of Tihar, sources said. This has led to speculation that the four accused are likely to be hanged soon.
---
BJP confident Rajya Sabha will pass Citizenship Amendment Bill on Wednesday
Posted on 10th December 2019

The BJP is confident of the passage of the contentious Citizenship Amendment Bill in the Rajya Sabha which will be introduced in the upper house on Wednesday, sources said on Tuesday.

The bill piloted by Union Home Minister Amit Shah was comfortably passed in the Lok Sabha on late Monday night as the ruling BJP enjoys a clear majority in the house.
---
Supreme Court to hear petitions challenging abrogation of Article 370 today
Posted on 10th December 2019

The Supreme Court on Tuesday (today) will begin hearing on a batch of petitions challenging the constitutional validity of revocation of Article 370.

Article 370 guaranteed special status to the erstwhile state of Jammu and Kashmir which was abrogated by the Centre on August 5.

A five-judge bench comprising of Justices SK Kaul, R Subhash Reddy, BR Gavai and Surya Kant and headed by Justice NV Ramana will hear the case.
---
YES Bank hits 6-week low ahead of board meet; stock falls 24% in eight days
Posted on 10th December 2019

Shares of YES Bank declined 5 per cent to hit a six-week low of Rs 53.40 on the BSE ahead of the board meeting slated for later today to finalize and approve the details of the preferential allotment.

The stock of private sector lender was trading at its lowest level since October 29, 2019. In the past eight trading days, it has fallen 24 per cent, as compared to a 2 per cent decline in the S&P BSE Sensex.
---
PC Jeweller hits all-time low as CRISIL downgrade ratings to default grade
Posted on 10th December 2019
Shares of PC Jeweller continued to trade under pressure and slipped 5 per cent to hit a fresh all-time low level of Rs 23.50 on the BSE on Tuesday after rating agency CRISIL downgraded its long-term and short-term ratings to the company's bank loan facilities to CRISIL D. The instruments with this rating are in default or are expected to be in default soon, as per the rating agency.
---
Be the first person to write a business review for 'Buy' on ONGC, Oil India; prefer IOCL to BPCL/HPCL