'Buy' on ONGC, Oil India; prefer IOCL to BPCL/HPCL
Posted on 9th March 2018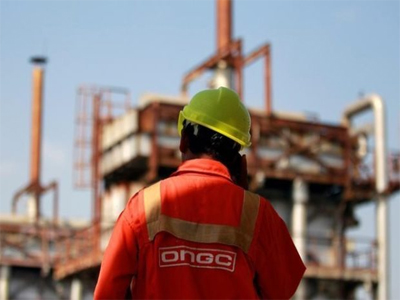 ONGC, Oil India and BPCL's Area-1 project moved a step forward this week although FID may still be months away. Even so, with start-up only in 2023E, any earnings uplift is years away with development spend likely to weigh on cashflow in the interim with Oil India, BPCL more vulnerable to downside surprises than ONGC. Nonetheless, with valuations inexpensive we keep our 'Buy' on ONGC, Oil India preferring IOCL to BPCL/HPCL in downstream SOEs. The Anadarko operated Area-1 project where ONGC (16%), Oil India (4%) and BPCL (10%) are partners moved a step further to sanction with the Mozambique government approving the plan for the first two trains (12.9 MT) based off the Golfinho-Atum fields. FID, already delayed by several years, may still be some time away, though. ENI signed off on its smaller 3.3 MT Coral FLNG project in adjacent Area-4 only in November 16, e.g., nine months after the February16 government approval, with FID taking another seven months. Finalizing offtake and financing will be key for FID with Anadarko targeting 8.5 MT of SPAs (two third of capacity) to underpin this.

It has agreed key terms for 5.1 MT with the LNG deficit that may build post 2023 boding well LT. Yet, with buyer-seller expectations mismatched and supplies abundant for now, closing firm SPAs may remain challenging or involve concessions. Some 80 MT of new LNG supply is likely in 2018-19E, e.g., with low-cost Qatar also looking to expand by ~30%. Indeed, Shell suggests that offtake contracts are becoming shorter, smaller and riskier. We build a pricing mix that implies $8.5-9.0/mmbtu East Asia DES (or $7.5-8.0 FOB) at our $65/$3.5 Brent /HH LT forecasts (~13.5% slope). This is higher than what Brent/HH curves support with Asia LNG forwards ($6.2-8.5) lower on average too. We assume that 6-7% of LNG is sold domestically at $5 FOB. Pricing is uncertain, though, as is capex. A few years back Anadarko had estimated $12-16 billion for two 5-MT trains predicated on the excellent reservoir and well flow but we model a higher $20 bn that most other partners appear to suggest. At $1575/ tonne, though, even this will be competitive for an integrated LNG project.
Gold price at Rs 48,750 per 10 gm, silver crosses Rs 50,000 mark
Posted on 2nd July 2020
Gold prices on Monday rose to Rs 48,750 from Rs 48,300 per 10 gram, while silver climbed to Rs 50,050 from Rs 48,550 per kilogram on Thursday, according to Good Returns website.

Gold jewellery price varies across India, the second-largest consumer of the metal, due to excise duty, state taxes, and making charges.
---
IDBI Bank's market-cap crosses Rs 50,000 cr, stock surges 51% in 2 weeks
Posted on 2nd July 2020
IDBI Bank on Thursday entered the coveted Rs 50,000 crore market capitalisation club after its share price hit a fresh 52-week high on the BSE. The stock was locked in the upper circuit band for the seventh straight day, up 5 per cent at Rs 48.20. It has surged 51 per cent in the past two weeks on the BSE.

Following the sharp rally on the counter, the bank's market capitalisation (market-cap) jumped to Rs 50,034 crore, higher by Rs 16,920 crore, from Rs 33,114 crore on June 18, 2020.
---
After CBI, ED set to charge GVK Group for Mumbai airport 'irregularities'
Posted on 2nd July 2020
The Enforcement Directorate (ED) is set to charge promoters of the GVK Group of companies for alleged money laundering, sources told Business Standard after the Central Bureau of Investigation (CBI) accused them of alleged irregularities to the tune of Rs 705 crore in running the Mumbai airport.

Mumbai International Airport Ltd (MIAL) is a joint venture between GVK, state-run Airport Authority of India (AAI) and foreign entities. AAI entered into an agreement with the two others for upgradation and maintenance of the Mumbai airport.
---
PM Modi invited to Ayodhya to inaugurate Ram temple construction
Posted on 2nd July 2020
Prime Minister Narendra Modi has been invited Ayodhya to inaugurate the construction work at the Ram Mandir site. The president of Ram Janmabhoomi Teerth Kshetra Trust, Mahant Nritya Gopal Das, on Wednesday said that he had written to Modi, requesting him to visit the sacred city.

We have written a letter to Prime Minister Narendra Modi requesting him to visit Ayodhya and inaugurate the construction activities of Ram temple. Pooja and other rituals have been ongoing for three months at the site, said Mahant Das.
---
Tuticorin custodial death case: Three more cops arrested by CBI
Posted on 2nd July 2020
The Crime Branch of Criminal Investigation Department (CB-CID) on Wednesday arrested three more cops in connection with the alleged custodial deaths of a father-son duo at a Tamil Nadu police station.

Sub Inspector Balakrishnan and constables Muthuraj and Murugan were arrested by the investigation agency on charges of murder under Section 302 of the Indian Penal Code.
---
Be the first person to write a business review for 'Buy' on ONGC, Oil India; prefer IOCL to BPCL/HPCL