Kotak Mahindra Bank's Suneet Weling to join BNP Paribas India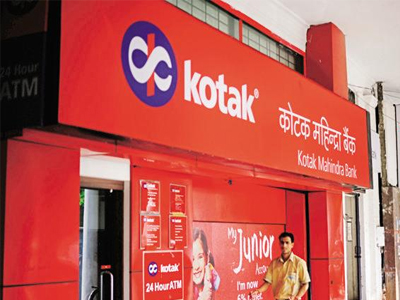 Mumbai: Suneet Weling, executive director at the investment banking division of Kotak Mahindra Bank, will join French banking group BNP Paribas's Indian arm as managing director and head of advisory, capital markets and financing, said multiple people aware of the development.
Weling has advised several Indian and international companies on mergers and acquisitions and capital-raising in India during his seven-year stint at Kotak Mahindra. He will now report to Ganeshan Murugaiyan, managing director, head of investment banking and strategic coverage at BNP Paribas India.
When contacted, Weling confirmed the development but declined to disclose details. A spokesperson for BNP Paribas declined to comment while an email sent to Kotak Mahindra Bank went unanswered till press time.
As executive director for investment banking at Kotak Mahindra Capital Co., Weling has closely worked with several Indian conglomerates and financial institutions including the Tata Group, Housing Development and Finance Corp. (HDFC), ICICI Bank and Piramal Enterprises. Some key transactions he was involved with at Kotak include the $767 million compulsory convertible bond issue for Piramal, non-convertible debentures and warrants worth $1.5 billion for HDFC, $1.2 billion worth of rights issues for Tata Motors, a $750 million follow-on offering for Tata Steel and a $330 million rights issue for Tata Power Ltd.
Prior to Kotak, Weling was a director at Deutsche Bank in Singapore, where he focused on clients in south-east Asia. Before moving to Singapore, Weling was an investment banker in New York at Dillon Read, UBS and Merrill Lynch, where he primarily focused on the telecom, media and technology sectors.
Weling has a master's degree in business administration from the Stern School of Business at New York University and a master's in public administration from the John F. Kennedy School of Government at Harvard University.
BNP Paribas strengthened its investment banking arm in India by hiring Murugaiyan in 2011 as head of investment banking and global strategic coverage for India.
In 2013, Jwalant Nanavati, former director (investment banking) at Deutsche Bank in India, joined BNP Paribas India as head of advisory and capital markets in India.
Recent deals on which BNP Paribas advised companies include the Rs8,400 crore IPO of SBI Life Insurance, the Rs485 crore IPO of GTPL Hathway Ltd, and the Rs1,151 crore qualified institutional placement of Syndicate Bank.