U.S. government issues alerts about malware and IP addresses linked to North Korean cyber attacks
Posted on 15th November 2017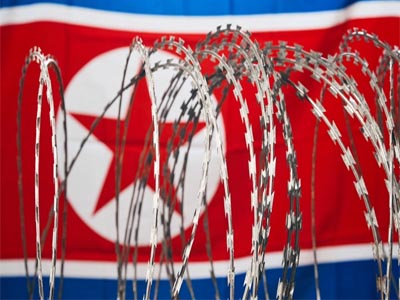 US-CERT, the Department of Homeland Security team responsible for analyzing cybersecurity threats, has posted a warning about cyber attacks by the North Korean government, which it collectively refers to as "Hidden Cobra." The technical alert from the FBI and Department of Homeland Security says a remote administration tool (RAT) called FALLCHILL has been deployed by Hidden Cobra since 2016 to target the aerospace, telecommunications and finance industries.

FALLCHILL allows Hidden Cobra to issue commands to a victim's server by dual proxies, which means it can potentially perform actions like retrieving information about all installed disks, accessing files, modifying file or directory timestamps and deleting evidence that it's been on the infected server.

The FBI and Department of Homeland Security also posted a list of IP addresses linked to Hidden Cobra. The FBI says it "has high confidence" that those IP addresses are linked to attacks that infect computer systems with Volgmer, a Trojan malware variant used by Hidden Cobra to target the government, financial, auto and media industries.

The U.S. government says Volgmer has been used to gain access to computer systems since at least 2013. Once Volgmer establishes a presence in a systems, it can gather system information, update service registry keys, download and upload files, execute commands and terminate processes and list directories, says the FBI and Department of Homeland Security.

The new warnings from US-CERT come five months after a technical alert posted in Junethat implicated Hidden Cobra (which has also been called Lazarus Group and Guardians of the Peace by security experts) in a series of cyber attacks that date back to 2009 and include the 2014 Sony Pictures hack.

While North Korea's cyber espionage efforts were once dismissed by many security experts, the success of Hidden Cobra over the last few years has changed that perception, and it is now seen as a serious threat because it is able to do a lot of damage at a relatively low cost.
Sebi approves KYC norms for FPIs, new settlement mechanism
Posted on 18th September 2018
Mumbai: The Securities and Exchange Board of India (Sebi) today approved a slew of proposals, including revised framework for settlement of cases and new know-your-customer (KYC) norms for foreign portfolio investors (FPIs). The proposals were cleared by the Sebi board at its meeting in Mumbai.
---
FSSAI to review progress on de-listing of non-licensed restaurants in October
Posted on 18th September 2018
Food regulator FSSAI will review in the first week of October the progress made by the online food delivery platforms, including Zomato and Swiggy, on delisting of non-licensed restaurants and catering establishments. In July this year, FSSAI had directed the food delivery platforms to de-list non-licensed establishments after getting consumer complaints of sub-standard food being served through e-commerce platforms.
---
BHEL flags off its first 6K HP electric locomotive
Posted on 18th September 2018
Expanding its footprints in the transportation sector, state-run engineering major BHEL Monday flagged off its first 6,000HP electric locomotive from its Jhansi plant.

"As part of its diversification initiatives, Bharat Heavy Electricals Ltd (BHEL) has flagged off of its first 6,000HP electric locomotive (Type WAG-9H)," a company statement said.
---
RCom to monetise enterprise, global undersea cable businesses: Anil Ambani
Posted on 18th September 2018
NEW DELHI: Reliance Communications' (RCom) Chairman Anil Ambani said that the debt saddled operator has complete backing of its global and Indian lenders in its asset monetisation plan and will monetise its enterprise and GCX businesses.

The operator' asset monetisation deal is with Reliance Jio for fibre, spectrum, MCN, tower and some of its land parcels will go to Canadian asset management firm Brookfield for a total of about Rs 18,000 crore.
---
SBI to recover dues worth over Rs 3,900 crore by selling 8 NPAs
Posted on 18th September 2018
The country's largest lender State Bank of India will sell eight non-performing assets to recover dues worth over Rs 3,900 crore and has invited bids from asset reconstruction companies (ARCs) and financial institutions (FIs). "In terms of the bank's revised policy on sale of financial assets in line with the regulatory guidelines, we place these accounts for sale to ARCs/banks/NBFCs/FIs, on the terms and conditions indicated," the bank said in the bid document on its website.
---
Be the first person to write a business review for U.S. government issues alerts about malware and IP addresses linked to North Korean cyber attacks