U.S. government issues alerts about malware and IP addresses linked to North Korean cyber attacks
Posted on 15th November 2017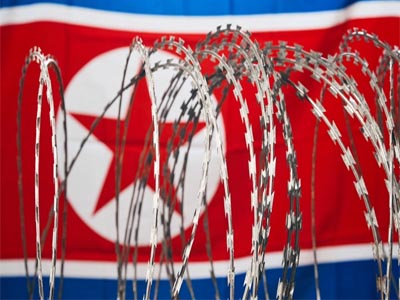 US-CERT, the Department of Homeland Security team responsible for analyzing cybersecurity threats, has posted a warning about cyber attacks by the North Korean government, which it collectively refers to as "Hidden Cobra." The technical alert from the FBI and Department of Homeland Security says a remote administration tool (RAT) called FALLCHILL has been deployed by Hidden Cobra since 2016 to target the aerospace, telecommunications and finance industries.

FALLCHILL allows Hidden Cobra to issue commands to a victim's server by dual proxies, which means it can potentially perform actions like retrieving information about all installed disks, accessing files, modifying file or directory timestamps and deleting evidence that it's been on the infected server.

The FBI and Department of Homeland Security also posted a list of IP addresses linked to Hidden Cobra. The FBI says it "has high confidence" that those IP addresses are linked to attacks that infect computer systems with Volgmer, a Trojan malware variant used by Hidden Cobra to target the government, financial, auto and media industries.

The U.S. government says Volgmer has been used to gain access to computer systems since at least 2013. Once Volgmer establishes a presence in a systems, it can gather system information, update service registry keys, download and upload files, execute commands and terminate processes and list directories, says the FBI and Department of Homeland Security.

The new warnings from US-CERT come five months after a technical alert posted in Junethat implicated Hidden Cobra (which has also been called Lazarus Group and Guardians of the Peace by security experts) in a series of cyber attacks that date back to 2009 and include the 2014 Sony Pictures hack.

While North Korea's cyber espionage efforts were once dismissed by many security experts, the success of Hidden Cobra over the last few years has changed that perception, and it is now seen as a serious threat because it is able to do a lot of damage at a relatively low cost.
Markets stay under pressure, Sensex below 35,400-mark
Posted on 22nd June 2018
NEW DELHI: The benchmark BSE Sensex got off to a lower start today, tracking a sell-off in global markets amid escalating trade war worries.

The 30-share index, which had lost 114.94 points in the previous session, was down 53 points at 35,379.65 at 10.07 am. Capital goods, realty, infrastructure, power, healthcare and metal stocks showed weakness, falling by up to 0.35 per cent.
---
COAI favours 5G auctions only around second half of 2019
Posted on 22nd June 2018
New Delhi, Jun 22 () Telecom industry body COAI has said auction of spectrum for 5G services should happen only around the second half of 2019 as it would offer telcos better visibility into market dynamics and potential revenue streams of the next-generation mobile services.
---
Vodafone-Idea merger to be approved soon
Posted on 22nd June 2018
The Department of Telecommunications (DoT) is expected to clear the merger of Vodafone India and Idea Cellular early next week. Both the companies, however, may have to pay one-time-spectrum-charges (OTSC) dues, though these are under challenge in the court. The DoT is expected to ask Vodafone for Rs 5,650 crore – or a bank guarantee – and Idea for Rs 2,113 crore for its OTSC dues.
---
Bank of Baroda puts Rs 3k-cr exposure to NCLT accounts on sale
Posted on 22nd June 2018
Over the last week, Bank of Baroda (BoB) has put on sale non-performing assets (NPAs) worth Rs 7,655 crore, including its exposures to some accounts named in the Reserve Bank of India's (RBI) two lists of bankruptcy cases, such as Essar Steel, Bhushan Power & Steel, Soma Enterprise and Visa Steel. BoB's aggregate exposure to these accounts is Rs 3,004 crore.
---
RBI sets deadline for ATM upgrade
Posted on 22nd June 2018
Irked by the slow progress made by banks in addressing security concerns around automated teller machines (ATMs), the Reserve Bank of India (RBI) on Thursday set certain compliance timelines. RBI added that any deficiency in timely and effective compliance with the instructions may invite "appropriate supervisory enforcement action".
---
Be the first person to write a business review for U.S. government issues alerts about malware and IP addresses linked to North Korean cyber attacks