U.S. government issues alerts about malware and IP addresses linked to North Korean cyber attacks
Posted on 15th November 2017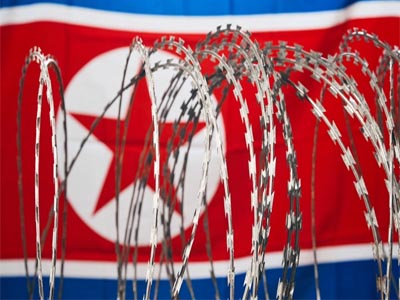 US-CERT, the Department of Homeland Security team responsible for analyzing cybersecurity threats, has posted a warning about cyber attacks by the North Korean government, which it collectively refers to as "Hidden Cobra." The technical alert from the FBI and Department of Homeland Security says a remote administration tool (RAT) called FALLCHILL has been deployed by Hidden Cobra since 2016 to target the aerospace, telecommunications and finance industries.

FALLCHILL allows Hidden Cobra to issue commands to a victim's server by dual proxies, which means it can potentially perform actions like retrieving information about all installed disks, accessing files, modifying file or directory timestamps and deleting evidence that it's been on the infected server.

The FBI and Department of Homeland Security also posted a list of IP addresses linked to Hidden Cobra. The FBI says it "has high confidence" that those IP addresses are linked to attacks that infect computer systems with Volgmer, a Trojan malware variant used by Hidden Cobra to target the government, financial, auto and media industries.

The U.S. government says Volgmer has been used to gain access to computer systems since at least 2013. Once Volgmer establishes a presence in a systems, it can gather system information, update service registry keys, download and upload files, execute commands and terminate processes and list directories, says the FBI and Department of Homeland Security.

The new warnings from US-CERT come five months after a technical alert posted in Junethat implicated Hidden Cobra (which has also been called Lazarus Group and Guardians of the Peace by security experts) in a series of cyber attacks that date back to 2009 and include the 2014 Sony Pictures hack.

While North Korea's cyber espionage efforts were once dismissed by many security experts, the success of Hidden Cobra over the last few years has changed that perception, and it is now seen as a serious threat because it is able to do a lot of damage at a relatively low cost.
Enough assets to meet any liability, says scam-hit PNB
Posted on 22nd February 2018
MUMBAI: State-owned PNB on Thursday said it has followed lawful avenues to recover its dues following Rs 11,400 crore swindling of funds allegedly by jewellery designer Nirav Modi and associates.

The country's second largest public sector lender also reaffirmed that it has enough assets to meet any liability.
---
Telecom Minister Manoj Sinha says there's no proposal to merge BSNL, MTNL
Posted on 22nd February 2018
Telecom Minister Manoj Sinha today said there are no plans at present to merge BSNL and MTNL, but asserted that the strategic plan outlined for promoting synergy among state-owned telecom firms will strengthen and benefit both the organisations. "There is no thinking in government on merging the two. But we are taking steps to ensure that collaboration between MTNL (Mahanagar Telephone Nigam Ltd) and BSNL (Bharat Sanchar Nigam Ltd) strengthens and benefits both the organisations," Sinha said.
---
Sebi may tighten AIF regulations to better monitor the source of funding
Posted on 22nd February 2018
The Securities and Exchange Board of India (Sebi) plans to tighten present Alternative Investment Funds (AIF) regulations to better monitor the source of funding and their end use.

According to sources, Sebi may check the anti-money laundering policies implemented by AIFs and examine the sanctity of any back-end arrangements an AIF may have with its investors, whereby money raised in AIFs is invested back in entities owned by the investors.
---
Qualcomm, Microsoft offer 'always connected' PCs with smartphone features
Posted on 22nd February 2018
Global chip-maker Qualcomm Technologies and Microsoft have collaborated with leading retailers from across the world to offer new "always connected" Windows 10 PCs powered by the Qualcomm Snapdragon Mobile PC Platform.

Retailers in the US, Australia, China, Italy, France and the UK will offer a range of new Windows 10 PCs from Asus, HP and Lenovo, the companies announced on Thursday.
---
Sensex slips 144 points ahead of F&O expiry
Posted on 22nd February 2018
MUMBAI: The benchmark BSE Sensex fell over 144 points in early trade as investors turned cautious ahead of February derivatives expiry amid sustained foreign fund outflows and mixed Asian cues.

The 30-share index, which had gained 141.27 points in the previous session, slipped 144.23 points, or 0.42 per cent, to 33,700.63.
---
Be the first person to write a business review for U.S. government issues alerts about malware and IP addresses linked to North Korean cyber attacks