LIC launches cancer cover with sum assured up to Rs 50 lakh
Posted on 14th November 2017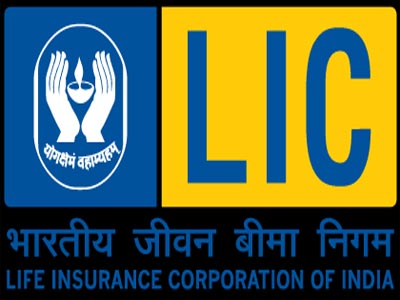 The 'Cancer Cover' policy, which can be taken by those in the age group of 20 to 65, was a non-linked plan with yearly and half-yearly premium paying options, a company release said.

Fixed benefits would be paid in case the Life Assured was diagnosed with any specified early and/or major stage cancer during the policy term subject to terms and conditions.

Sum assured is available from Rs 10 lakh to Rs 50 lakh. There were two options -- sum assured and increment of the sum assured by 10 per cent of basic sum assured for the first five years, it said.

LIC South Zone Zonal Manager R Thamodharan unveiled the new plan here.
SBI to raise $500 million in maiden green bond sale
Posted on 19th September 2018
The country's largest lender State Bank is in the international bond market to raise nearly USD 500 million in green bonds, making it the maiden issuance for the lender.The tenor of the bonds is expected to be five years and the notes are to be issued by the bank's London branch.

With this issue SBI will become compliant with the global standards as prescribed by the Climate Bonds Initiative, a global not-for-profit investor-focused organisation.
---
Microsoft steps up Salesforce rivalry with new AI, HoloLens features
Posted on 19th September 2018
Microsoft Corp. rolled out new features for sales and customer-service software that make use of artificial intelligence and its HoloLens augmented reality goggles, stepping up competition with Salesforce.com Inc.

Remote Assist lets field service workers use the goggles to fix equipment or take other actions guided by a remote expert who can watch the process and draw instructions in the workers' fields of view, Lorraine Bardeen, general manager, Microsoft Mixed Reality, said in a press briefing on Tuesday.
---
Maruti dominates passenger vehicle sales in Aug, 6 models in top ten list
Posted on 19th September 2018
Maruti Suzuki India (MSI) continued its hold on the Indian passenger vehicles market with its models occupying the first six positions in the top ten best selling list in August.

According to data from Society of Indian Automobile Manufacturers, the company's entry-level car Alto topped the list, selling 22,237 units in August.
---
TVS teams up with Torino Motors; will open 40 two-wheeler stores in Mexico
Posted on 19th September 2018
TVS Motor on Wednesday announced its alliance with Torino Motors, a subsidiary of Groupo Autofin for the Mexican region.

In the first year of the association, Torino Motors will work with TVS Motor to open 40 exclusive stores in the country for the distribution of two-wheelers, according to a company release.
---
RIL plans to set up Reliance Jio Hubs in smaller towns
Posted on 19th September 2018
New Delhi: India's richest man Mukesh Ambani plans to build Reliance Jio Hubs, a one-stop shop for all consumer items sold by Reliance Industries Ltd and its units ranging from electronics to groceries, to provide people living in small towns their first mall-like shopping experience. The aim is to leverage the strengths of units Reliance Retail Ltd's physical stores and Reliance Jio Infocomm Ltd's digital infrastructure to boost sales in smaller towns, which have largely been untouched by modern retail and online shopping.
---
Be the first person to write a business review for LIC launches cancer cover with sum assured up to Rs 50 lakh