BHEL aims non-power revenue to 40 pc by 2022
Posted on 7th November 2017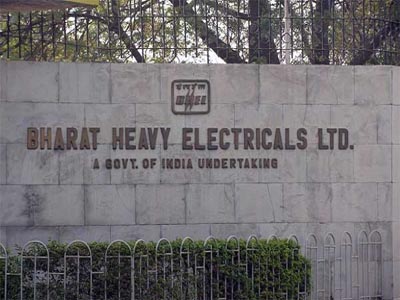 Kolkata, Nov 7 () The state-owned power equipment major, Bharat Heavy Electricals Limited (BHEL) is aiming at doubling the non-power revenue by 2022 and the projects will be executed on a turnkey basis.

The areas like municipal water, Ganga mission, solar, aerospace, defense and metro and high speed rail projects have been identified as growth drivers. "Currently, our non-power business is 20 per cent and we are aiming at doubling it to 40 per cent by 2022," BHEL Director Amitabh Mathur told . "Unless, we take turnkey projects like we do in power, topline will not be high," he said. Currently, power and associated business contribute 80 per cent of the revenue for the company, while the rest 20 per cent have been generated by the Railways and other electrical products. The new areas of diversification like municipal water projects, solar, clean Ganga mission, metro projects and high speed trains, aerospace and defense would help the power equipment maker to transform into an engineering powerhouse, the official said. The power sector remains in stress and with emphasis by the government on renewables, the Central Electricity Authority (CEA) last year had said there was no need for new thermal power plants till 2022. BHEL had then reacted saying even if new thermal project order might dip, replacement and modernisation projects order book was very strong. He clarified despite diversification in other areas BHEL remained committed to power. For capacity building in water projects, BHEL and the National Environmental Engineering Research Institute (NEERI), under the Council of Scientific and Industrial Research (CSIR) had signed an MoU for jointly working on projects related to water and waste water treatment in the municipal segment. "We are in touch with several municipal authorities like Patna and Varanasi. We are expecting a project in this segment shortly," Mathur said. It has also plannned to collaborate with the Indian Space Research Organization (ISRO) to enter the maintenance, repair and operations (MRO) business. BHEl is also eyeing a major role in the Ahmedabad-Mumbai high-speed rail project, popularly called bullet train, ranging from manufacturing coaches, civil construction work to lay down rail lines.
Fastest bookings: Maruti Suzuki's Swift cross 90,000 units in less than 2 months
Posted on 17th March 2018
MUMBAI: Maruti SuzukiBSE -1.61 %'s premium hatchback Swift is close to earning the tag of the Indian car that logged 100,000 bookings in the shortest time — just a little over two months — trumping compact sedan stablemate 'Dzire', which had touched the milestone in 12-14 weeks.

Bookings for the third-generation Swift had opened on January 18. By end of business hours on Friday, its pan-India bookings crossed 90,000 units, according to data shared by Maruti Suzuki, India's largest passenger carmaker which is the largest volume contributor for Japan's Suzuki Motor.
---
Tata Motors may begin exporting Tata Ace to Myanmar through Bangladesh JV
Posted on 17th March 2018
Tata Motors' joint venture in Bangladesh is considering exports of the small commercial vehicle, Tata Ace to Myanmar and north-east India.

While Tata Motors currently has an assembling plant in Myanmar which has the capability to manufacture small commercial vehicles and the company currently caters to north-east India from its Indian plants, exports from Bangladesh is considered to be logistically more viable for the region and can be cheaper than exports from India.
---
Sebi wants bourses to charge higher for illiquid stocks
Posted on 17th March 2018
Mumbai: In an effort to discourage the common public from investing in potentially shell companies in the listed space, the Securities and Exchange Board of India (Sebi) wants exchanges to charge higher transaction fees for trading in stocks of firms that are illiquid (thinly-traded) or not held by too many shareholders.

Two persons, including a regulatory official confirmed this.
---
This big update will change how you use WhatsApp groups; here's what it is
Posted on 17th March 2018
WhatsApp has begun rolling out a new feature that will change the way you use and interact with the groups. The new feature allows you to add a group description so that the group members know what the group is about. Besides, WhatsApp has introduced one more feature for the groups – you can now search a participant in a group. Moreover, the update also includes an easier way to switch from a voice call to video call by the tap of a button.
---
After PNB scam, RBI issues corrective framework for PSBs
Posted on 17th March 2018
Amid the multiple scams unearthed recently in the banking sector, the Reserve Bank of India (RBI) has issued a Prompt Corrective Action (PCA) framework to maintain the sound financial health of banks.

The framework facilitates banks in breach of risk thresholds for identified areas of monitoring, such as capital, asset quality (tracked in terms of the net Non-Performing Assets ratio) and profitability, to take corrective measures in a timely manner, in order to restore their financial health.
---
Be the first person to write a business review for BHEL aims non-power revenue to 40 pc by 2022