BHEL aims non-power revenue to 40 pc by 2022
Posted on 7th November 2017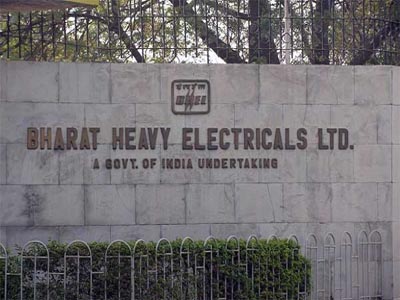 Kolkata, Nov 7 () The state-owned power equipment major, Bharat Heavy Electricals Limited (BHEL) is aiming at doubling the non-power revenue by 2022 and the projects will be executed on a turnkey basis.

The areas like municipal water, Ganga mission, solar, aerospace, defense and metro and high speed rail projects have been identified as growth drivers. "Currently, our non-power business is 20 per cent and we are aiming at doubling it to 40 per cent by 2022," BHEL Director Amitabh Mathur told . "Unless, we take turnkey projects like we do in power, topline will not be high," he said. Currently, power and associated business contribute 80 per cent of the revenue for the company, while the rest 20 per cent have been generated by the Railways and other electrical products. The new areas of diversification like municipal water projects, solar, clean Ganga mission, metro projects and high speed trains, aerospace and defense would help the power equipment maker to transform into an engineering powerhouse, the official said. The power sector remains in stress and with emphasis by the government on renewables, the Central Electricity Authority (CEA) last year had said there was no need for new thermal power plants till 2022. BHEL had then reacted saying even if new thermal project order might dip, replacement and modernisation projects order book was very strong. He clarified despite diversification in other areas BHEL remained committed to power. For capacity building in water projects, BHEL and the National Environmental Engineering Research Institute (NEERI), under the Council of Scientific and Industrial Research (CSIR) had signed an MoU for jointly working on projects related to water and waste water treatment in the municipal segment. "We are in touch with several municipal authorities like Patna and Varanasi. We are expecting a project in this segment shortly," Mathur said. It has also plannned to collaborate with the Indian Space Research Organization (ISRO) to enter the maintenance, repair and operations (MRO) business. BHEl is also eyeing a major role in the Ahmedabad-Mumbai high-speed rail project, popularly called bullet train, ranging from manufacturing coaches, civil construction work to lay down rail lines.
No relief for Kotak Bank on promoter shareholding, shares fall
Posted on 17th December 2018
Mumbai: Kotak Mahindra Bank shares fell over 3% on Monday after the Bombay high Court refused to grant stay on 31 December deadline given by the Reserve Bank of India for promoter stake dilution. The next hearing will be on 17 January, Bloomberg reported. In intraday, Kotak Mahindra Bank shares declined as much as 3.6% to hit a low of ₹1,209.30 apiece. The Kotak Bank stock closed at 1,223.90 per share, down 2.50% from its previous close, while the Sensex rose 0.85% to 36,270.07 points.
---
ONGC, OIL spent over Rs 13,000 crore on 115 discoveries sold to private companies: Pradhan
Posted on 17th December 2018
ONGC, OIL spent Rs 13,000 cr on 115 discoveries govt took away from them: Pradhan

New Delhi: State-owned Oil and Natural Gas Corp (ONGC) and Oil India Ltd (OIL) spent over Rs 13,000 crore on 115 oil and gas discoveries which were taken away from them by the government for auctioning to private companies, Oil Minister Dharmendra Pradhan said Monday.
---
NHAI projects likely to fall short by 33-37% of its FY19 target, says Icra
Posted on 17th December 2018
Despite the pace of highways projects undertaken by state-run National Highways Authority of India (NHAI) picking up in the last three years, it is likely to remain short by 33-37 per cent of its FY19 target of completing 6,000 km, says Icra.

With a strong unexecuted pipeline and concerted efforts on right of way, the NHAI is on a strong footing and is set to witness sustained growth in execution in FY2019, the highest ever over the last one decade (FY2010- FY2019), the agency said in a statement issued on Monday.
---
HC rejects IDBI officers' plea against LIC move to acquire stake in bank
Posted on 17th December 2018
The Delhi High Court on Monday dismissed a plea challenging the LIC move to acquire 51 per cent stake in the Industrial Development Bank of India (IDBI).

Justice Vibhu Bakhru rejected the petition by the All India IDBI Officers Association, which had opposed the move of Life Insurance Corporation (LIC) on the ground that change in shareholding could take away the public sector bank status of IDBI.
---
NTPC rallies to near 1-month high after Jefferies raises share price target
Posted on 17th December 2018
Shares of state-run major NTPC surged in early trade Monday after global brokerage Jefferies said that the PSU will benefit from Central Electricity Regulatory Commission (CERC) latest decision. NTPC share price rallied 5.8 per cent to hit the day's high at Rs 151.35. The CERC, in its draft, allowed energy charges per unit of power to be calculated with a variation of 85 kilocalorie to billing on actual gross calorific value of coal received, giving NTPC the benefit of about 2.7 per cent on its coal cost, Jefferies noted.
---
Be the first person to write a business review for BHEL aims non-power revenue to 40 pc by 2022