HPCL is top IIFL pick even as it maintains Buy rating on all 3 OMCs
Posted on 13th October 2017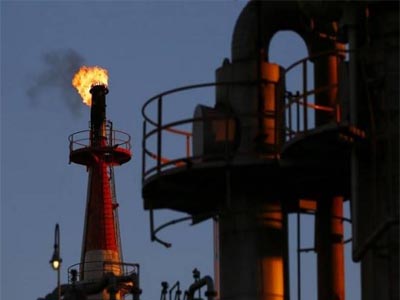 We upgrade FY18-19ii EPS for OMCs by 10-25% on the back of: 1) firm GRMs; 2) sustained product sales; and 3) strong outlook for marketing margins. OMCs trade inexpensively, offering earnings yield of 10-11% and dividend yield of 3.5-5% on FY18ii, assuming 40% payout (>45% in FY17). We maintain 'buy' on all the three OMCs. HPCL is our top pick, given its net long marketing portfolio and lowest embedded value in SoTP.

We think that investor concerns on regulation on marketing margins seem unwarranted, given favourable policy changes and recent actions from the state and central governments such as the cut in VAT and excise duty respectively. OMCs should also gain from other products, including lubes and LPG. BPCL has the highest earnings upgrade over FY18ii/19ii. The company is adding 6 million MT capacity at Kochi and is expected to clock the highest earnings growth at 16-17% pa over FY18-20ii.

We expect OMCs to maintain dividend payouts on the back of healthy cash flows and relatively underleveraged balance sheets through FY18-20ii. At CMP, a 40% payout implies dividend yield of 3.5- 5% for OMCs on FY18ii. Furthermore, on headline PE basis the stocks offer an average 10-11% earnings yield on FY18ii; valuations are compelling. We envisage rerating for the stocks, driven by consistent performance of the marketing division and as street acknowledges the pricing power of OMCs. We like all the three OMCs, and retain Buy.

We like all the three OMCs, but we like HPCL the most because: 1) it earns 60% of its Ebitda from marketing (highest across the OMC pack), and remains less vulnerable to swings in crude – product cracks; 2) embedded value in SoTP is the least, which offers the highest leverage to changes in valuation multiples for the marketing business, across which we see undervaluation. Moreover, dividend yield of 4.2% offers good downside support. However, the stock is expected to be more volatile than others, considering news flow on acquisition by ONGC.
7th pay commission: Good news for Jammu & Kashmir employees
Posted on 24th April 2018
The government of Jammu and Kashmir has decided to implement the recommendations of the seventh pay commission. With this move Jammu and Kasmir has become first state to do so. The J&K employees would get their revised salaries from this month. The J&K government announced the good news from its twitter handle on Tuesday.
---
Trai vs Bharti Airtel, Idea Cellular: TDSAT stays predatory pricing order
Posted on 24th April 2018
In a relief to old operators, telecom tribunal TDSAT today put an interim stay on reporting requirement of 'segmented offers' and the new definition for ascertaining 'significant market power' for predatory pricing by Trai.

The Telecom Disputes Settlement and Appellate Tribunal (TDSAT) in its interim order today, however, placed a qualifier on the reporting requirements, saying the Telecom Regulatory Authority of India (TRAI) will be entitled to ask for details of segmented discounts or concessions "for analysis" but that "no penalty shall be imposed on that basis" till further orders are given in the ongoing appeals by Bharti Airtel and Idea Cellular.
---
ICICI Securities IPO under Sebi scanner
Posted on 24th April 2018
Mumbai: The stock market regulator Securities and Exchange Board of India (Sebi) has sought details of a large investment made by ICICI Prudential Mutual Fund in the flop IPO of affiliate ICICI Securities Ltd, two people aware of the matter said.

ICICI Securities had to cut its IPO size to Rs3,520 crore from the original target of Rs4,017 crore because of poor investor interest. Of this, a large chunk was bought by ICICI MF.
---
RIL surges 4%, adds Rs 22,000 crore in m-cap after Jio beats Airtel, Idea in monthly subscriber addition
Posted on 24th April 2018
Shares of Mukesh Ambani-controlled Reliance Industries Ltd surged nearly 4% on Tuesday emerging as the top gainers on BSE Sensex after Reliance Jio Infocomm Ltd outperformed India's largest telecom company Bharti Airtel Ltd and Idea Cellular Ltd in monthly subscriber addition in the month of February. According to the data released by the telecom regulator TRAI (Telecom Regulatory Authority of India) on Tuesday, Reliance Jio Infocomm added about 87.4 lakh new subscribers in February.
---
M&M's tractor business now worth twice as much as automotive division
Posted on 24th April 2018
Mahindra & Mahindra (M&M), the country's biggest tractor maker, has seen its market cap swelling by over Rs 100 billion since the start of the new financial year, giving it a valuation of Rs 1.03 trillion. The stock hit a new high of Rs 839 on Tuesday, showing a cumulative increase of over 12 per cent since the beginning of April.

The only visible trigger for this price increase is the forecast of a normal monsoon by private forecaster Skymet, as well as the India Meteorological Department (IMD).
---
Be the first person to write a business review for HPCL is top IIFL pick even as it maintains Buy rating on all 3 OMCs