HPCL is top IIFL pick even as it maintains Buy rating on all 3 OMCs
Posted on 13th October 2017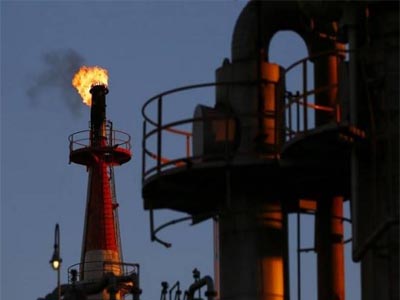 We upgrade FY18-19ii EPS for OMCs by 10-25% on the back of: 1) firm GRMs; 2) sustained product sales; and 3) strong outlook for marketing margins. OMCs trade inexpensively, offering earnings yield of 10-11% and dividend yield of 3.5-5% on FY18ii, assuming 40% payout (>45% in FY17). We maintain 'buy' on all the three OMCs. HPCL is our top pick, given its net long marketing portfolio and lowest embedded value in SoTP.

We think that investor concerns on regulation on marketing margins seem unwarranted, given favourable policy changes and recent actions from the state and central governments such as the cut in VAT and excise duty respectively. OMCs should also gain from other products, including lubes and LPG. BPCL has the highest earnings upgrade over FY18ii/19ii. The company is adding 6 million MT capacity at Kochi and is expected to clock the highest earnings growth at 16-17% pa over FY18-20ii.

We expect OMCs to maintain dividend payouts on the back of healthy cash flows and relatively underleveraged balance sheets through FY18-20ii. At CMP, a 40% payout implies dividend yield of 3.5- 5% for OMCs on FY18ii. Furthermore, on headline PE basis the stocks offer an average 10-11% earnings yield on FY18ii; valuations are compelling. We envisage rerating for the stocks, driven by consistent performance of the marketing division and as street acknowledges the pricing power of OMCs. We like all the three OMCs, and retain Buy.

We like all the three OMCs, but we like HPCL the most because: 1) it earns 60% of its Ebitda from marketing (highest across the OMC pack), and remains less vulnerable to swings in crude – product cracks; 2) embedded value in SoTP is the least, which offers the highest leverage to changes in valuation multiples for the marketing business, across which we see undervaluation. Moreover, dividend yield of 4.2% offers good downside support. However, the stock is expected to be more volatile than others, considering news flow on acquisition by ONGC.
SEBI COMES OUT WITH LIST OF 1,677 DEFAULTERS
Posted on 14th August 2018
As many as 1,677 entities, including individuals, failed to pay penalties imposed by Sebi till the end of May, according to the regulator.

The list of defaulters as on May 31, 2018 "for non-payment of penalty imposed by Sebi through orders passed up to December 31, 2017" has been published on the regulator's website on Monday.
---
SBI shares continue to fall; down over 3 per cent
Posted on 14th August 2018
New Delhi: Shares of State Bank of India continued to fall for the second straight session on Monday, dropping over 3 per cent after the lender reported a hefty loss of Rs 4,876 crore for the June quarter.

The stock went down 3.17 per cent to end at Rs 294.80 on BSE. Intra-day, it slumped 4.15 per cent to Rs 291.80. At NSE, shares of the company fell 2.54 per cent to close at Rs 296.70.
---
Bitcoin slips below $6,000 to lowest since June as almost every other crypto nosedives
Posted on 14th August 2018
Bitcoin dropped below $6,000 and dozens of smaller digital tokens tumbled as this month's selloff in cryptocurrencies showed few signs of letting up. The largest digital currency fell as much as 6.2 percent to $5,887 as of 10:44 a.m. in Hong Kong, the lowest level since June, according to Bloomberg composite pricing. Ether sank 12 percent, while all but one of the 100 biggest cryptocurrencies tracked by Coinmarketcap.com recorded declines over the past 24 hours.
---
Debit cards: Paytm rules the roost in the virtual world but lags in real life
Posted on 14th August 2018
Given how every depositor gets a digital debit card, Paytm Payments Bank has in less than a year of its launch notched up a large outstanding debit card user base.

Reserve Bank of India (RBI) data show the mobile wallet-to-payments bank entity had 39.12 million outstanding debit cards at the end of May.
---
Air India says yet to receive equity infusion from government
Posted on 14th August 2018
National carrier Air India on Monday said it is yet to receive the equity infusion from the government to meet its working capital requirements after an airline's pilots' body claimed grounding of several aircraft due to lack of funds.

"There is no money for spares and maintenance of these aircraft. Some of them have been grounded for the last three months.
---
Be the first person to write a business review for HPCL is top IIFL pick even as it maintains Buy rating on all 3 OMCs