Kotak Mahindra Bank market cap tops Rs 2 lakh crore for first time; in 12th spot just behind IOC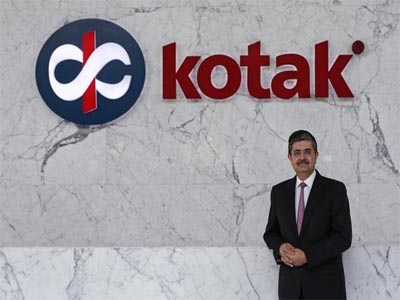 India's fourth-largest private sector lender Kotak Mahindra Bank's market capitalisation breached 2 lakh crore for the first time ever on Monday. The bank which was in the twelfth place as per the Friday's closing price of Rs 1,037.15 on BSE just behind India's largest company by revenue — Indian Oil Corporation — from its eleventh spot. The stock of Kotak Mahindra Bank soared as much as 1.54% to hit the all-time high of Rs 1,053.1 before closing up 1.34% at Rs 1,051 today.
About 16 lakh shares exchanged hands on both BSE and NSE today. The market capitalisation of Kotak Mahindra Bank rose Rs 2,636.87 crore to Rs 2,00,097.97 crore from Rs 1,97,461.1 crore as per the Friday's close. Kotak Mahindra Bank is now stood firm at twelfth place just behind Indian Oil Corporation whose market capitalisation was at Rs 2,00,961.63 crore as per today's close. Kotak Mahindra Bank has left behind with a difference of Rs 863.66 crore.
Interestingly, Kotak Mahindra Bank is ahead of the half a century old private sector conglomerate ICICI Bank and behind HDFC Bank and State Bank of India which are Industry toppers. HDFC Bank leads the Indian banking space as the most valuable bank with a market capitalisation Rs 4,63,814.47 crore while State Bank of India is the leader in terms of asset size, loan book, and profit with a market capitalisation of Rs 2,21,412.09 crore. Meanwhile, Sensex and Nifty closed marginally higher on Monday in a range bound trade activity tracking positive cues on hopes of better-than-expected second quarter earnings and optimism about the macroeconomic data. The key equity index Sensex advanced as much as 121 points to hit the day's high at 31,935.63 points before ending up 0.1% at 31,846.89 points while NSE Nifty gained 36 points to hit 10,015.75 points before settling 0.09% higher at 9,988.75 points.