Coal stocks at power plants down to six days
Posted on 7th October 2017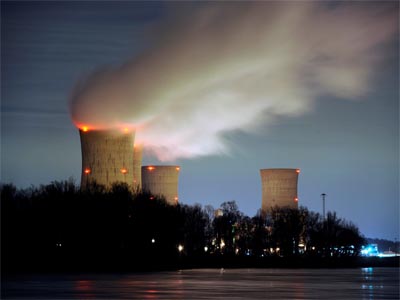 Coal stocks at power plants across the country have declined to a point where they can meet the requirement for an average of only six days.

Close to 70 plants have enough stocks to see them out for just three days.

Coal stock indicates the slowing down of supply as the plants need to maintain a threshold of more than 20 days of their stipulated coal supply as reserve at their sites.

Last year, the average coal stock was for 28 days during the peak demand months.

The deficit, coupled with low hydro and wind power generation this season, has pushed up power prices in the spot market and they are likely to remain high during the winter.

The amount of hydro power generated is less by 6 per cent over last year and wind by 40 per cent.

The current power price in the spot market is hovering around Rs 5.5 per unit. This is a major jump over the Rs 2-3 per unit, which prevailed earlier, pushing the Centre to launch a drive towards a short-term power market.

Last month, the price went up to Rs 9 per unit because of a sudden spurt in demand from various states.

Executives have pointed out that states that are not signing long-term agreements are relying on the short-term market. But the coal supply crunch and less hydro power this year have put stress on volumes and prices in the spot market.

The industry data has revealed that close to 11,000 MW is under outage due to weaker coal supplies. Of this, the highest amount, 5,000 MW, is in the western region.

Most of these units blend domestic coal with the imported variety but as the domestic supply improved in the first half of the current year, imports were reduced. Coal shipments at major Indian ports fell by 14 per cent till August over a year earlier to 9.3 million tonnes.

But these units are now grappling with the problem of low domestic coal supplies because transportation is facing challenges.

Against a cumulative normative demand of 1.37 million tonnes of coal per day, 1.22 million tonnes of coal was despatched.

Government officials say the ministry of coal is trying to meet the supply deficit.

"The coal ministry has increased the amount to be transported by road and has urged Coal India to use all means to increase the supply," an official said.

He said as the power demand was reported to have increased by more than 2 per cent in September over August, Coal India was expected to match the corresponding increase in demand for coal.

Private power developers have been crying foul over the low number of rakes allotted to them for coal supply. In their representation to the government, they alleged Coal India had reduced the number of rakes for them and increased them for NTPC and state-run gencos.

Recently, Uttar Pradesh wrote to the Centre, citing paucity of coal at its state-owned and privately-run power units.

"The independent power producers (IPPs) and the state-generating stations in the state are still not getting sufficient quantity of coal to generate power according to their full capacity," said the letter sent by UP Power Minister Shrikant Sharma to the Union ministry of coal.

The letter also questioned the criteria of listing critical power units and supplying them more coal.
&nbsp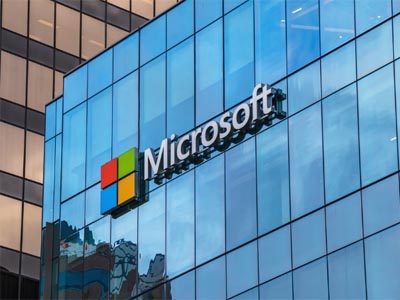 Powered by Microsoft's digital assistant Cortana,the "Invoke" smart speaker will be available starting October 22, the software giant and Samsung subsidiary Harman Kardon have announced.
"The Harman Kardon 'Invoke', Microsoft's answer to Amazon Echo and Google Home, will be available October 22", The Fortune reported late on Friday.
---
&nbsp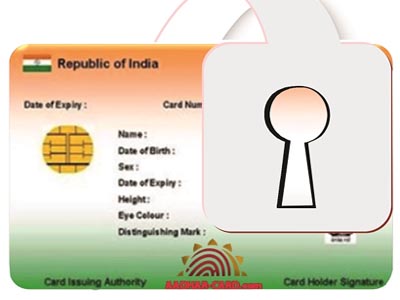 At a time when customers are rushing to link all their bank accounts with Aadhaar, the Reserve Bank of India (RBI) on Saturday clarified that it never issued any such directions and it was the decision of the Indian government.
The apex bank further clarified that in applicable cases, linkage of Aadhaar number to a bank account is mandatory under the Prevention of Money-laundering (Maintenance of Records) Second Amendment Rules, 2017.
---
&nbsp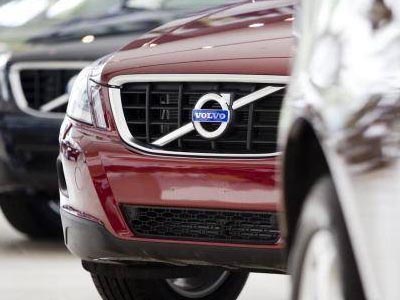 Stockholm: Sweden's AB Volvo reported a bigger-than-expected rise in quarterly core earnings on Friday, as a broad upturn in demand for heavy trucks more than offset costs stemming from a strained supply chain.
Sweden's biggest manufacturer by sales also raised its outlook for truck markets on both sides of the North Atlantic this year and forecast a further strong recovery in industry-wide sales of commercial vehicles in North America in 2018.
---
&nbsp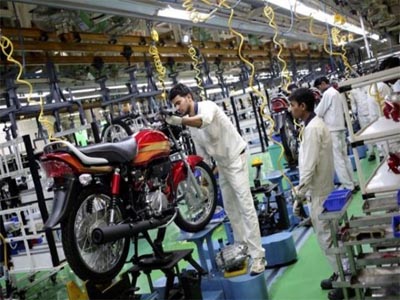 Demand for economy segment motorcycles — an indicator of the demand scenario in the rural market — is again on the rise in the first six months of the current financial year after staying subdued in the last three fiscals due to inadequate rainfall, the adverse impact of the demonetisation move and a ban imposed by the Supreme Court over the sale of BS III vehicles. In April-August, most of the Hero MotoCorp and TVS Motor offerings in the segment showed an improvement.
---
&nbsp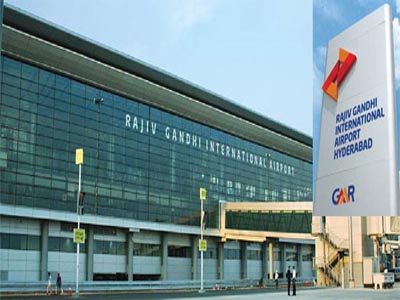 HYDERABAD: GMR Hyderabad International Airport has announced raising $350 million, or about Rs 2,276 crore, in the international bond market, reflecting the third consecutive US dollar bond offering by GMR Group.
GMR Hyderabad International Airport (GHIAL), a subsidiary of GMR Airports and step down subsidiary of GMR Infrastructure, in a statement on Friday said it plans to entirely refinance the outstanding rupee term loans and external commercial borrowings, apart from deploying them towards partial funding of proposed capital expenditure.
---
Be the first person to write a business review for Coal stocks at power plants down to six days